Should Virat Kohli open the batting for India in T20Is?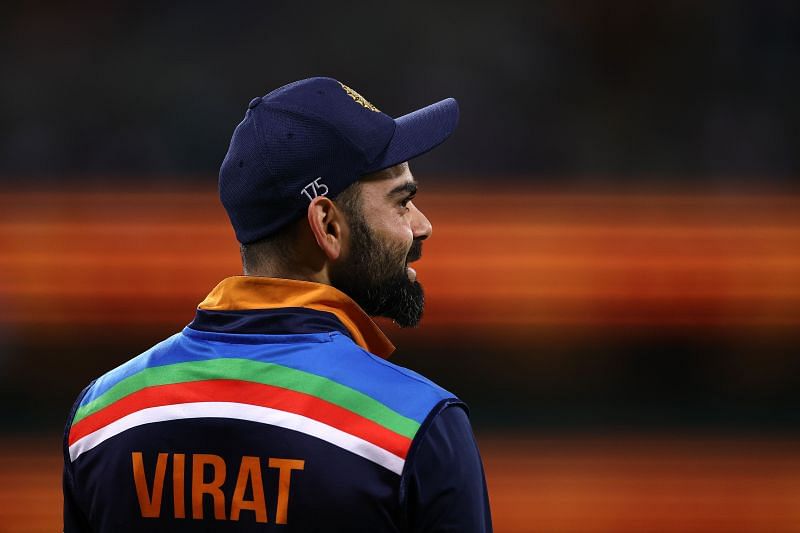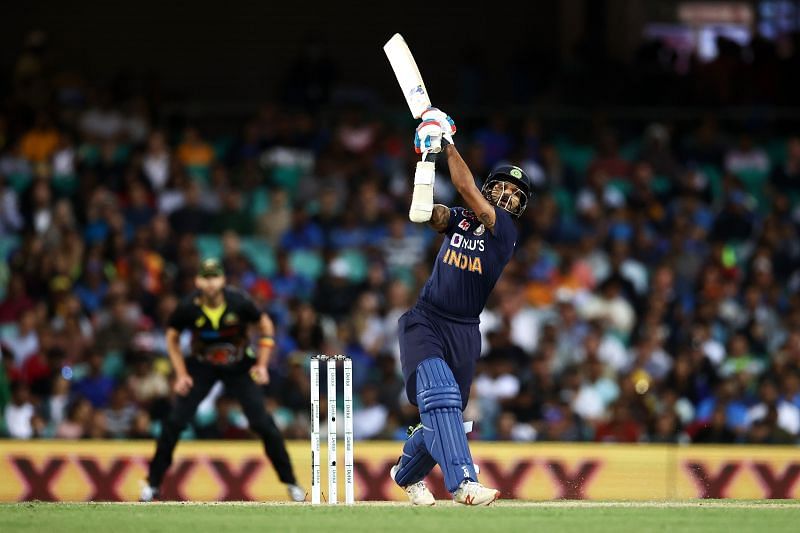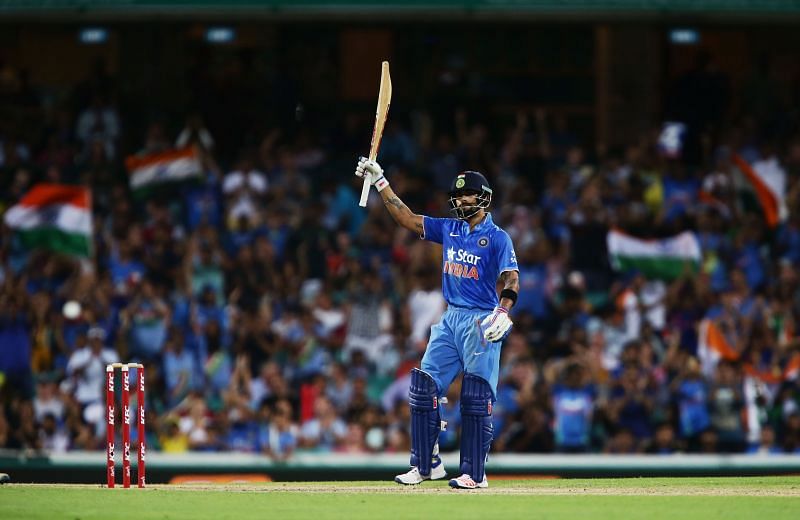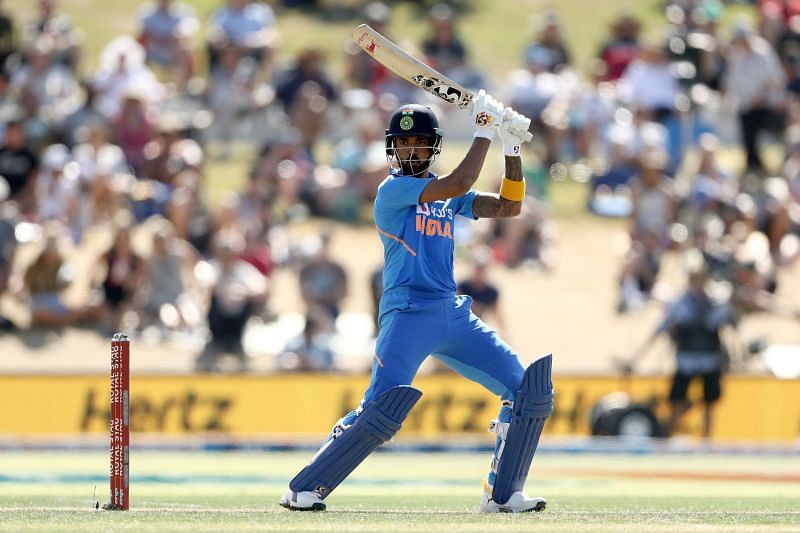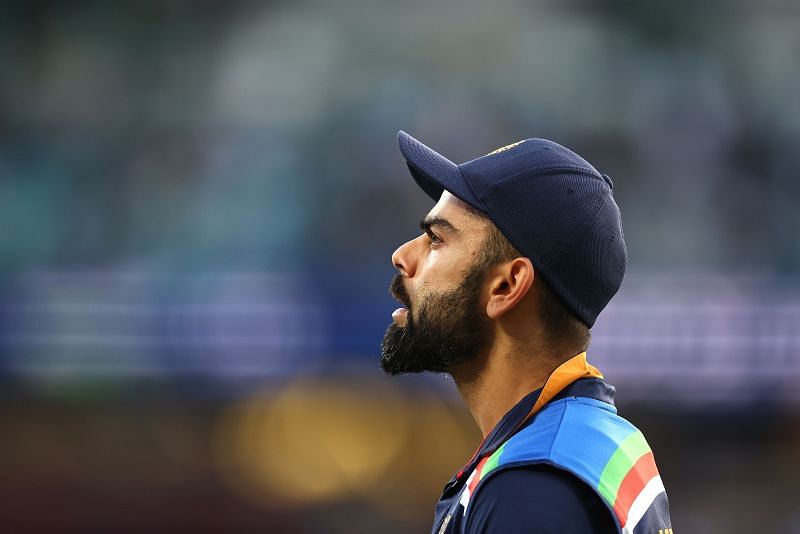 On the 8th of December, at the Sydney Cricket Ground, India, despite Virat Kohli starring with a 61-ball 85, lost steam towards the end, meaning that they succumbed to Australia in the 3rd and final T20I.
Though the reverse didn't have a major impact on the outcome of the series, considering India had already wrapped it up, it did cast a shadow on the ailments plaguing the Men In Blue, at least as far as their batting line-up was concerned.
For much of the 187-run chase, India seemed to be in control, with Virat Kohli magnificently pulling the strings after coming out to bat in the first over. The Indian skipper handled all the potential obstacles Australia threw at him and were it not for those around him perishing, Virat Kohli could even have led India to their second unprecedented T20I series clean sweep Down Under.
Yet, the ineffectiveness of Sanju Samson and Shikhar Dhawan through the middle overs meant that Virat Kohli and Hardik Pandya (by the time he came in) had a gargantuan mountain to climb. More worryingly though, the dismissals hinted at a trend that has often haunted the Indian side, whenever the stakes are amped up a shade.
To put things into perspective, India haven't really managed to solve their middle muddle, despite staring at that conundrum for the better part of the past few years. A string of batsmen have been tried but none have been able to stake a claim, thereby ridding India of the requisite opportunities to emerge victorious in decisive encounters.
One thing that hasn't been a concern for the Men In Blue though, has been their opening combination, with the likes of KL Rahul, Rohit Sharma and Shikhar Dhawan distinguishing themselves.
In fact, the triumvirate has been so successful that India haven't even flirted with the idea of batting Virat Kohli at the top of the order. However, with a T20 World Cup on the horizon, one feels the time could be ripe for Virat Kohli to finally explore that ploy.
For starters, Virat Kohli boasts an exceptional record opening the batting for the Royal Challengers Bangalore. Though it would be naïve to only look at IPL numbers to further the Indian skipper's credentials, it certainly wouldn't sound out of place, considering the statistics are just mind boggling.
In 61 innings, he has scored 2345 runs, at an average of 47.86, with 5 hundreds and 15 fifties. More importantly though, he has gotten those runs at a magnificent strike rate of 140.17.
Though his average doesn't drop too drastically at either No.3 or No.4, the strike rate certainly does. When batting in those positions, it comes down to 123.84 (at No.3) and 131.47 (at No.4), hinting that Virat Kohli tends to slow down through the middle phases before failing to accelerate as much as he would ideally have liked to. 
In fact, this propensity came to the fore in IPL 2020, where Virat Kohli, barring the knock against the Chennai Super Kings, didn't really manage to click into over-drive. While that might have happened due to RCB lacking a bona-fide lower-order dasher down the other, it certainly indicated that Virat Kohli, unlike AB de Villiers, isn't as comfortable towards the end.
With Virat Kohli opening the batting though, he has requisite time to keep striking at a higher rate, considering that there will be periods when the bowlers err in lines and lengths or his own team is in the ascendancy. To put things more bluntly, he will have more opportunities to assert his dominance without ever getting into a situation where has to try the big shot each delivery. 
Contextually, of the 11 times Virat Kohli has crossed the 70-run mark in T20Is, only three innings have consisted of lesser than 50 balls, portraying that he has flourished when being called upon to bat early in the innings. And, on those occasions, he has come into bat outside the Power Play only two times – with both of those, coincidentally, ending in defeats.
Additionally, if he indeed decides to partner Rohit Sharma at the top of the order, opposition captains might be a little circumspect of bowling their third or fourth choice bowlers, meaning that they would then be at the mercy of Messrs. Hardik Pandya and Ravindra Jadeja.
Most tellingly though, if Virat Kohli is pushed up the order, it would allow India to free up space at No.3/4 and blood a batsman capable of increasing the tempo from the outset.
In fact, that could lay the foundation for someone like Suryakumar Yadav or even, Rishabh Pant to come into the fray and leave a belligerent imprint on the game, considering that Virat Kohli, would, more often than not, anchor the innings throughout.
Furthermore, it could give Rohit Sharma an even greater license to go berserk – something that would most definitely not bode well for the opposition bowlers. And apart from a few infamous run-outs, the pair is known to bat well in each other's company.
However, the question that would inevitably pop up would be that of KL Rahul's place in the side, and rightly so, for the Kings XI Punjab skipper has enjoyed a stellar T20I career.
Throughout his stint in the Indian team, KL Rahul has been shunted up and down the batting order, in the hope that he can establish a foothold somewhere. Recently, in the 50-over format, that batting slot has been at No.5, wherein he has rotated the strike well before opening up his shoulders towards the fag end of an innings.
In T20Is though, he has often been looked upon as an opener. However, there is reason to believe that he can adapt to an ODI-esque role in the shortest version of the game as well.
At present, among KL Rahul, Rohit Sharma and Virat Kohli, the KXIP captain is perhaps the most assured starter against spin. Shikhar Dhawan, on the flip side, has been guilty of losing momentum through the middle overs – something that has often pulled India down.
Thus, KL Rahul seems to tick the box of being able to buckle down when confronted with spin and then unfurling the pyrotechnics. More interestingly though, both of KL Rahul's T20I tons have come at No.3 (against England in 2018) and No.4 (against West Indies in 2016).
However, it could be a rather queer statistic that could help India make the decision of shifting KL Rahul lower down the order. Whenever the wicket-keeper has adopted the role of an anchor for KXIP, he hasn't always led his team to victories, even though he has churned out runs during those periods. In fact, that percentage falls a tad under 50%, with KL Rahul, at times, looking slightly clueless as well. 
When playing for India though, and when asked to play his natural game, KL Rahul has been a lot more effective, with the Men In Blue seldom losing when the right-handed batsman has played a long innings.
Thus, it might make more sense for India to ask KL Rahul to not abandon his attacking instincts and provide him a blueprint that doesn't clutter his mind, for he seems a batsman that relishes clear game-plans.
In turn, that could open the door for Virat Kohli to transfer the baton to KL Rahul, at least in that regard, with the former deciding to go all guns blazing at the top of the order. 
Hence, there seems to be enough evidence to suggest that Virat Kohli moving up to open could have more merits than demerits. After all, if India boasts the luxury of having one of the greatest T20I batsman to have ever existed, it might be prudent to optimize his abilities to the fullest and enable him to have as much of an impact as possible.
Though there might have to be a few rejigs elsewhere in the line-up, the positives certainly possess the adequate weight to offset it. In fact, for much of Virat Kohli's reign as captain, he has been someone who has been prone to plenty of chopping and changing.
And, to that end, maybe this particular tweak could end up defining his tenure as skipper, considering it could set the platform for a T20 World Cup conquest on home soil, in 2021.
World Cups are often won and lost by the bravery teams have showcased during the event and of course, prior to it. While Virat Kohli might never have entertained thoughts of throwing himself into the deep end, there are increasing signs that he simply needs to do so, especially with most of his significant innings arriving when he's come in early. 
After all, extraordinary times call for extraordinary measures. And, a T20 World Cup on Indian soil would certainly fulfill that parameter, wouldn't it?