Entrepreneurship is a constant learning process that's going to be full of both peaks and valleys. Gaining knowledge from the people who have come before you and learning from both their successes and failures is something that every entrepreneur should strive for.
One of the best ways to soak up all that knowledge is by reading, and there's no shortage of fantastic books out there to learn from. If you're looking for some fuel to feed your entrepreneurial spirit, here are 25 of the best business books you can pick up.
1. Start Something That Matters by Blake Mycoskie
First off, the founder of TOMS shoes isn't a guy named Tom, but Blake Mycoskie. In his book, Mycoskie details not just how he created a successful company, but one that made a real difference for millions of lives across the world. It's an inspiring read that's sure to push entrepreneurs to build something that matters.
2. Will It Fly? by Pat Flynn
Taking a business idea and bringing it to market is a risky endeavor no matter what the business may be. Here, Flynn doesn't merely caution readers against moving forward with half-baked ideas but shows them how to separate the good ideas from the bad and offers a roadmap for actually launching a business that has solid wings to fly with.
3. #Girlboss by Sophia Amoruso
A true rags-to-riches story that embraces the hustle of the entrepreneurial spirit, Nasty Gal founder Sophia Amoruso's business memoir is guaranteed to inspire female entrepreneurs for years to come. Amoruso details how her small eBay business grew into a clothing retailer powerhouse that she never could have imagined. From trusting your instincts to knowing when to break the rules, Amoruso provides both witty and useful business insights.
4. The $100 Startup by Chris Guillebeau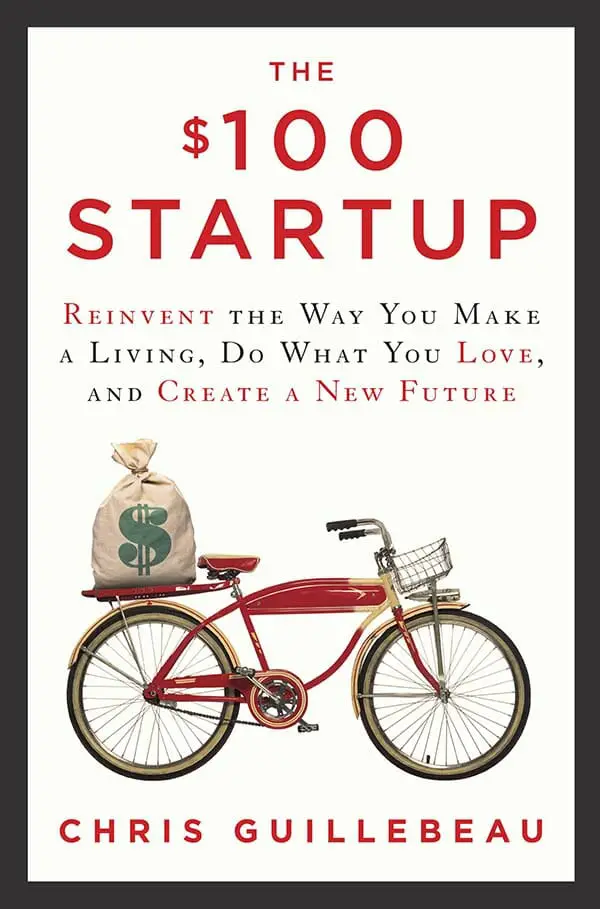 A little motivation can go a long way in helping a business idea get off the ground — even if there's not a lot of money in the bank. Author Chris Guillebeau lays out a convincing argument that it's not money that determines a business's chances of success, but something intangible. Guillebeau presents 50 success stories of entrepreneurs who made an impact, even without huge piles of cash.
5. Good to Great by Jim Collins
Jim Collins takes a look at 28 companies over the last 20 years and what practices they've put into place that helped them rise to the top. The book sheds valuable light on management strategy and how to create a business culture that rises above mediocrity and, instead, yields the sort of results that other businesses want to mimic for themselves.
In short, if you want your business to go from just being good to being something truly great, this read is a great tool to help.
6. The Fountainhead by Ayn Rand
One of the most popular novels with business leaders and CEOs, this one is sure to add fuel to the fire for any entrepreneur. First published in 1943, it continues to inspire entrepreneurs who want to forge their own path. Self-made billionaire Mark Cuban said that it should be "required reading" for every entrepreneur.
7. Rhinoceros Success by Scott Alexander
In order for entrepreneurs to find long-standing success, charging full speed ahead with the power of a rhinoceros is essential. Written in 1980, but still incredibly relevant and inspiring today, this book looks at how to go about throwing oneself completely into a goal and the reality of what it ultimately takes to build and create a successful business and career.
8. Conscious Capitalism by John Mackey and
Raj Sisodia
John Macky founded Whole Foods and helped redefine what a grocery store could be. Here, with co-author Raj Sisodia, Mackey looks at how to build a business that aims for a higher purpose than just making a profit. Creating a business where capitalism and values are on the same team isn't always easy, but as Mackey and Sisodia show, it's certainly a doable goal worth striving for.
9. The Glitter Plan by Pamela Skaist-Levy and Gela Nash-Taylor
Today, Juicy Couture is a million-dollar fashion brand, but it was all started with just $200. Part business memoir and part how-to guide, company founders Pamela Skaist-Levy and Gela Nash-Taylor deliver a highly-entertaining and informative read that reveals the story behind their success and lessons learned along the way.
10. The Obstacle Is the Way by Ryan Holiday
Nobody gets through life without running into obstacles and hardships. While some might falter, others persevere to even greater heights. So what separates these two groups of people? Author Ryan Holiday writes in great detail why the principals of a Roman emperor were so powerful when employed by everyone from John D. Rockefeller and Amelia Earhart to Ulysses S. Grant and Steve Jobs when they were faced with adversity.
11. That Will Never Work by Marc Randolph
The Wall Street Journal called this book, which details how the idea of Netflix came to change entertainment as we know it, "an engaging read that will engross any would-be entrepreneur."
The Netflix co-founder's read functions as both a highly-entertaining history of Netflix's creation and a source of advice on how to start what ultimately became a billion-dollar company. From how to move past disappointment to defining success, it's one of the best business books of the last several years.
12. Outliers: The Story of Success by Malcolm Gladwell
While there's plenty of business knowledge to be pulled from Gladwell's book, it's by no means your standard business how-to book. Gladwell takes a highly fascinating look at everything from the rock stardom of The Beatles to tech giant Bill Gates and how not just the 10,000-hour rule plays a part in success, but how one makes the most of all those hours. No matter what your profession, there are nuggets of insight that all entrepreneurs will find useful within the book's pages.
13. The 7 Habits of Highly Effective People by Stephen R. Covey
You'd be hard-pressed not to find this book on a "best of" list for entrepreneurs. It's a book that every entrepreneur should at least read, if not own. Author Stephen R. Covey lays out a clear pathway for developing the habits that lead to not just success in work, but in creating a life of integrity that makes a lasting impact.
14. Self Made by Nely Galán
In regards to the entertainment industry, Nely Galán has certainly reached the top as the former president of Telemundo. In her memoir, Galán recounts the challenges she faced as a hispanic woman in the television business and how her pull-no-punches attitude helped her create and climb her own career ladder. Galán doesn't just write about what she's accomplished, but offers motivation and advice for every person who wants to create their own self-made path of success.
15. EntreLeadership by Dave Ramsey
Money guru Davey Rasey has built his radio show into a financial advice empire and has put the principles he's used for doing so into this book. Ramsey lays out not just tips for finding and leading the right people, but how to turn obstacles into advantages as your business grows. In their review, The Simple Dollar called it the "best single book on entrepreneurship" yet.
16. Principles: Life and Work by Ray Dalio
With accolades from everyone from Bill Gates to Tony Robbins, Principles examines the code that guides Ray Dalio's life and how he founded and grew the investment firm Bridgewater Associates. From goal setting to the importance of transparency and honesty, Dalio not only provides a blueprint for his success in business, but evidence of how it's touched nearly every aspect of his life.
17. Rise and Grind by Daymond John
Daymond John is, of course, no stranger to fans of the hit entrepreneur pitch TV show Shark Tank. Long before John was investing and mentoring young companies, he was carving out his own path with the clothing brand FUBU. The lessons and advice that John doles out are just as applicable to today's entrepreneurs as they were in the 1990s when he launched his brand with a $40 budget.
18. To Sell Is Human by Daniel Pink
Even if you're not technically in sales, having sales skills will always add value to your profession. Author Daniel Pink delivers clear and easy-to-follow advice on how entrepreneurs can use proven sales techniques in both their businesses and lives. Knowing how to utilize the art of persuasion is an invaluable skill for motivation, and Pink's book offers sound knowledge on the subject.
19. Zero to One by Peter Thiel
An inspiring read for anybody with an entrepreneurial spirit, this book makes Thiel's case for why now is the best time to be an entrepreneur and how to think like an innovator. The book has been praised for offering both fresh and inspiring ideas by a who's who of the tech world, including Mark Zuckerberg and Elon Musk.
20. Atomic Habits by James Clear
Good habits will help you in business and life, while bad habits can unravel everything you've worked for. Good habit formation isn't easy, but author James Clear makes his case for why it's so essential and provides a proven formula for putting good habits in place while identifying and dropping the bad ones.
21. The Creative Curve by Allen Gannett
Creativity is key for entrepreneurs, but not everyone is creative, or more accurately, not everyone thinks they're creative.
Allen Gannett believes that everyone can learn to harness the creative spark inside them; it's all about applying the laws of the creative curve. Gannett combines both real-life stories and how-to advice for entrepreneurs to harness their creative spirit.
22. Success Never Smelled So Sweet by Lisa Pierce and Hilary Beard
Failure is something that every successful entrepreneur is familiar with, and it's how they learn from it that ultimately leads to fruitful endeavors. Lisa Pierce and Hilary Beard lay out a personal story that details not just the setbacks and obstacles she once faced as a black woman who was saddled with debt, but how she learned to tackle each problem and build the L.E. Beauty company.
For those who may be wondering if it's possible to leave behind the 9-to-5 grind, Pierce and Beard proves that it's doable and worthwhile.
23. Start by Jon Acuff
According to author Jon Acuff, there are only two paths in life: average and awesome. The average path, of course, is the one of least resistance, but less rewarding. Staying on the awesome path is easier said than done, but Acuff provides a map for how to start down this path, push past the problems that arise, and ultimately create work that matters.
24. The Lean Startup by Eric Ries
Technology has provided a natural opportunity for legal industry entrepreneurs, and a huge part of that is recognizing how to build good products and services. The Lean Startup does just that, and author Eric Ries provides sound advice on vetting new ideas and products when starting a new company. Entrepreneurs will find Ries's methods and examples both insightful and, most importantly, practical.
25. Switch by Chip Heath and Dan Heath
Bringing about real change is a difficult thing to make happen, and according to the book's authors, three things must occur: direction, motivation, and shape. Obviously, there's more to it than that and the Heaths provide plenty of real examples from the business world such as the successful 1 percent milk campaign. There's a certain psychology to creating change, and Switch helps uncover some of that mystery.
26. The Go-Giver by Bob Burg and John David Mann
Generosity and business domination aren't two things that often go hand-in-hand, but The Go-Giver highlights why the old proverb "give and you shall receive" is so meaningful for entrepreneurs. Written as a novel, the book functions as a blueprint for how to create a meaningful business that adds real value to all the lives it impacts.
27. Crushing It! by Gary Vaynerchuk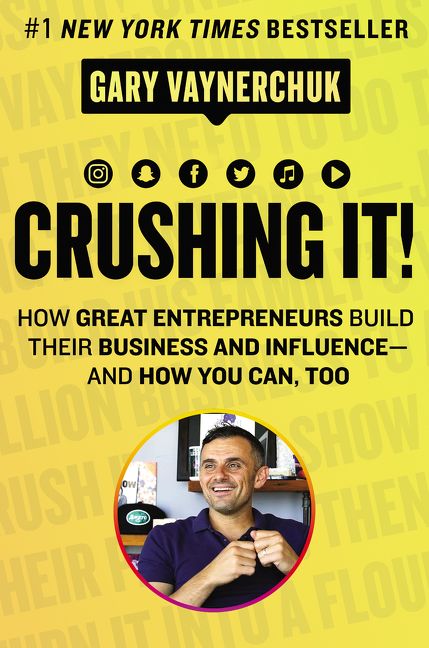 It goes without saying that social media plays a huge role in the brand identity of today's businesses. Gary Vaynerchuk offers entrepreneurs evidence-based examples of how-to and how-not-to use social media platforms to build a framework that creates industry influence. While the world of social media is constantly changing, Vaynerchuk manages to create an effective guide that applies to social media platforms both big and small.
28. The Hard Thing About Hard Things by Ben Horowitz
With a four-star rating and over 48,000 reviews on Good Reads, a lot of people are finding real value in Ben Horowitz's helpful, but brutally honest advice. A must-read for anyone who's just earned their MBA, Horowitz offers no-nonsense advice for the challenges that you'll face when starting a business and how to push past them.
29. The Founder's Dilemmas by Noam Wasserman
One of the best business books out there for new entrepreneurs, this one provides readers with a guide of mistakes that could threaten their business. The most impactful leaders learn to avoid mistakes by watching others, and this read aims to help readers see those hazards and pitfalls coming from a mile away and how to best avoid them.
30. Mistakes I Made at Work by Jessica Bacal
Occasionally screwing up on the job is a part of life, and nobody's immune to it, whether they're a CEO, professional athlete, or world-famous rock star. Mistakes I Made at Work isn't an entrepreneur's personal memoir, but a collection of the tough lessons learned from a variety of very successful women.
Spanning the tech sector to professional sports, author Jessica Bacal's interviews provide real insight and valuable lessons that the next generation of successful women can surely find real value in.
More Great Business Books
Unsurprisingly enough, all businesses are online today. Considering the advances in the smartphone industry as well as the increasingly accessible internet facility, it was only a matter of time before businesses took advantage of the online environment.
This increasing popularity makes for a promising future for a lot of young entrepreneurs. And knowing how to start an online business will open up a world of possibilities for you that was not possible 10 years ago.
So, keeping the potential for exponential growth in mind, let's dive into the article below, and explore the steps of starting an online business that will bring you success.
1. Becoming the Master of 'ONE' Trade
Most successful online businesses are the master of one trade. And that's why beginning with a niche is always a good idea.
A niche market is a focused segment within a larger market. Imagine a men's shoes market and then, imagine handcrafted brown Italian leather shoes for men. While the previous one is a bigger market, the latter one is simply a more focused segment within that market.
Knowing the niche helps a lot to start an online business and if you are feeling a bit lost, here are some self-queries that will act as a perfect guide:
What Speaks to Your Heart?
This first way of discovering the niche is perfect for those who want to do what they love. Working in a market that you love will ensure that constant excitement and drive to do better, eventually leading to ultimate prosperity.
Decisions Based on Knowledge
The second way is perfect for those who have a lot of untapped knowledge about a specific industry. Utilizing the insights on a specific industry is a great way to find a niche. This way, you'll already know all the ins and outs of the industry and can easily get ahead of all the competitors.
Undiscovered Potential
Lastly, conducting research into various industries and finding an untapped segment is another amazing way of finding the right niche. This practice will require you to come up with a new and unique solution for uncatered audiences.
2. When Is Your Idea Valid?
All the great ideas for starting an online business needs to be valid. And once you have found the niche, this validation process is what comes next.
Proving the soundness of the idea is not at all hard. A detailed industry examination is all you need initially to understand the value of the concept and recalibrate it to turn into a great online business.
Market research is a systematic unraveling of the target market. This research will include all the information on the product/service you are about to sell, the target audience, and how the competitors are operating in this crowded market.
This in-depth research will give you the initial idea of how the products can make an impact in the outside world. And once the small online business ideas are validated, it will be time to move on and craft a plan and start working on establishing the business.
3. Crafting the Map to Success
Having a proper plan for an online business is like having a map when you travel to an unknown city. This is a document that includes all the factual information on the business and crucial business data.
To help you out, here's a list of all the information online business plans must include:
An idea of objective – The best online business plans always have a clear outline of the business goals and intentions. Having this clear outline will increase the efficiency of business functions later on. The target demographic, business model—all kinds of information needs to be a part of this document.
Taking stock of available resources – A startup needs to utilize all the resources it has, and that's why the plan needs to have an in-depth outline of the financial resources in use as well as the employees and their expertise. With a better idea of all the resources in hand, starting an online business will be an easier process.
4. The Virtual Storefront: A Process of Development
The steps of how to start an online business are incomplete without the website creation process. With the right website approach, you can easily succeed in increasing business revenue.
What does that perfect business website look like? Let's follow these steps to create an effective business website.
Choose Your Approach
There are numerous ways of making a website and for a positive outcome, you need to choose the perfect approach. Depending on the business model, initial finances, and end goals, there are two kinds of approaches for the online storefront:
Third-party approach – Third-party platforms will connect you with the customers out there. For small online business ideas, Creating an account or site with these platforms will be beneficial because these platforms come with a large array of services as well as a big enough existing consumer base ready to utilize.
Creating a new website –  A business-specific website will help you eliminate the third party go-between and connect directly with the buyers. With this approach, you get more control over the business and how it is presented to the consumers out there and the revenue you make. Any of the above-mentioned approaches can be beneficial for easy online business startups. However, to achieve some specific business goals, having a customized website will be more beneficial for you.
Design Can Bring You Maximum Success!
For those who have decided to create their own site, the design is of paramount importance. With a great design, you will be able to engage and interact with the visitors better and encourage them to make a purchase.
The design, however, is not just a matter of aesthetics. A website's design encompasses all aspects of it, from the visual effects to the content that's used on the site.
To create a truly amazing design that reflects new online business concepts here are a few matters to consider:
Keep it responsive – Many markets are simply skipping over the desktop phase and launching the business for mobile users around the world. Considering this popularity of the mobile internet market, the business website has to be responsive. This approach will help you to reach a bigger audience and conduct business on a larger scale.
Users want a fast experience – Using high-quality images on the site does improve the visuals, but make sure all those images are compressed. Having a faster website will enhance the user experience on the site. Besides compressing all the media content on the site, you can also utilize an asynchronous loading technique that loads all the contents simultaneously, reducing friction. With a faster site, it will become easier to implement the online business startup ideas into reality.
Define the brand – The design stage determines a lot of things for the business website and one of those things is the business image. To make an impact on the world with the business, you have to create a perfect image and for that, a brand guide is necessary. The brand guide is a document that includes all the information and guidelines on various visual elements on the site that makes up the business personality. Based on the kind of image you want to create, all the elements will be outlined in this documentation.
Where the Website Becomes Reality
Since we know how website design helps to launch a successful online business, it is time to move onto development. Online business development is where the idea becomes a reality. And to make this reality perfect, you need to make sure that the development and deployment process goes well.
A high performing site always includes all the right features that enhance the user experience as well as helps you to convert more traffic. And for the best results, ensure the use of only the latest tech stack during development.
Here are some development issues you have to pay attention to while building the business website:
The right partner makes all the difference – For small startups who are wondering how to start an online business, finding the right development partner is going to make all the difference. However, before making a decision, there are a few things you should contemplate. The team that you are about to hire should have experience in catering to your industry, as well as an extensive portfolio and good reviews. Additionally, it will be perfect if the agency or freelancer also provides a 360-degree service, from development to maintenance.
How to assure the quality of the site? – Testing the site is an integral part of the answer to the question of "how to start an online business?". An experienced partner will be able to help you the most with this. From security testing to split testing, this stage in development will help in understanding how well the site functions and what needs to change. And once the changes are made and the test results come clean, it will be time to launch the website.
5. Some Tricks to Increase Online Sales
Selling online is not easy, but not hard either. In a physical store, you can use campaigns, go door to door with pamphlets, and such. However, successful online businesses have their own style of campaigns that helps them to sell more without any problems.
So, what are these tricks?
Utilize the Magic of SEO
With an increase in quality traffic, the sales ratio will go up too. And to drive quality traffic on the website, you need to utilize the SEO tricks, and probably hire an SEO expert.
When starting an online business site, ensure all the content on the site is optimized to rank for the right queries by target consumers. With a higher rank on the SERP, the traffic will increase on the site.
With the increase in quality traffic, it will become easier for you to convert visitors. The visitor data will help you to adjust the site performance. In brief, utilizing SEO will open the doors to a lot of possibilities for your small online business ideas.
Entice With Free Value
Consumers today have lots of options to choose from. And keeping all that in mind, it will be wise to create a business plan for an online startup that provides free value to the users before asking them to buy something.
Consumers want to buy from someone who knows what they are doing, especially in the case of a curated service or goods provider. And that's why to turn the profitable online business ideas even more effective, you need to start offering free value on the site, with free products and content.
Having a blog is also another way of displaying your expertise. With specialized content on the industry, you can easily grab the attention of the audience. And once assured of your knowledge on the matter, consumers will feel a lot safer about making a purchase.
A Killer Customer Service Is Everything
Your small online business idea needs a better service option. Using AI-based interactive features to implement better support for the global consumer base will prove to be extremely beneficial. With a 24/7 automated support channel, customers will be satisfied with your business and come back more often.
It's an Easy Process: All You Have to Do Is to Start
And there it is, the simple five-step process of starting an online business that is bound to succeed. If you look closely, you'll notice that there are not a lot of differences between creating a physical business and an online one. The main differences are only in the consumer and competitive landscape.
While a physical store faces and caters to local competitors and consumers, the online business has to deal with the same on a global basis. So, focusing well on the global market landscape while crafting the plan will help you succeed.
More Tips on How to Start an Online Business