Xbox's X019 will be the major gaming event of November, short of perhaps Black Friday itself. But where Black Friday is a sort of celeb...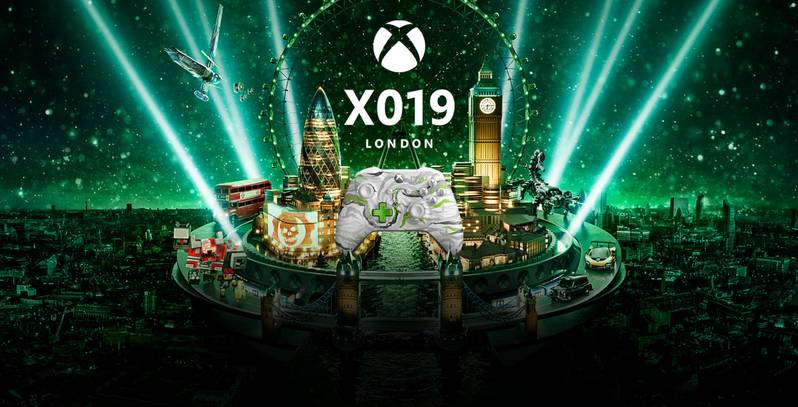 Xbox's X019 will be the major gaming event of November, short of perhaps Black Friday itself. But where Black Friday is a sort of celebration of game releases over the past year or few, X019 will be a celebration of the future. To help build up some hype, the official Xbox Twitter account decided to share some details regarding what fans can look forward to at the X019 fan convention. Not only will Xbox have more to share about Game Pass and the cloud streaming service xCloud, but Xbox Game Studios will be sharing 12 different games at X019.




In a post on Twitter, Xbox teased what fans can look forward to at X019. The first bullet point, cutting to the chase, reads "12 Xbox Game Studios titles (including new reveals and PC)." That's 12 first-party Xbox studios bringing their games to X019 to be showcased to varying degrees. Several of the games are certain to have been previously announced, if not all of them. But all are guaranteed to be featured in a different capacity than they've previously been shown.





What's crazy about this announcement is that there are already well over a dozen Xbox Game Studios titles that have already been announced. Microsoft's recent studio acquisitions are coming together nicely. Here's a list of 12 possible games that could show up at X019: Age of Empires 2 Definitive Edition, Age of Empires 4, Battletoads, Bleeding Edge, Gears Tactics, Halo Infinite, Microsoft Flight Simulator, Minecraft Dungeons, Psychonauts 2, Wasteland Remastered, and Wasteland 3. And that's not even including past releases that have upcoming content like Halo: The Master Chief Collection for PC, Gears 5, or Sea of Thieves.




Also absent from Xbox's list is its plans for showcasing third-party games. Fans and attendees can certainly expect a range of AAA titles from Xbox's partners, as well as plenty of indie games, too. Just Friday morning, Shovel Knight developer Yacht Club Games announced that the game it's publishing, Cyber Shadow from MekaSkull, will be coming to Game Pass and will be showcased at X019. It's just one of at least 24 different games confirmed to be playable during the convention.






One thing that Xbox has been completely quiet about, despite its surprising transparency regarding X019 expectations, is its next console. Microsoft is remaining quiet regarding whether or not Xbox Scarlett, the company's next-gen console slated for release in holiday 2020, will be shown or discussed at X019. Demand for more information about the console is high and if the console goes unmentioned it's certain to raise questions. But for now, Xbox is keeping the subject close to the chest. Xbox fans will just have to wait and find out more at the event.




X019 is scheduled to take place on November 14 and will last through November 16. The X019 edition of the Inside Xbox broadcast will start at noon, November 14.