In the past 24 hours, 2K issued a new update for WWE 2K20 across all platforms. Patch 1.03 is 2K's much-anticipated patch addressing bu...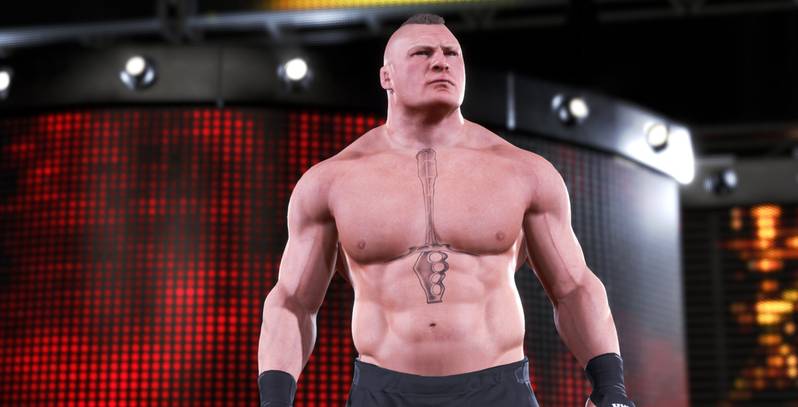 In the past 24 hours, 2K issued a new update for WWE 2K20 across all platforms. Patch 1.03 is 2K's much-anticipated patch addressing bugs, crashes, and general game stability in WWE 2K20, a game that's been rife with issues since its launch on October 22. While players are still learning just how impactful WWE 2K20's 1.03 update is on general gameplay, one new issue is causing massive frustrations for PC players. There are increasing reports that patch 1.03 is corrupting PC players' save files.




WWE games YouTube content creator SmackTalks posted a warning to their followers Thrusday after the patch went out. The Twitter post starts with "WARNING" and then explains that installing patch 1.03 on PC will corrupt the player's save file, causing them to lose all of their progress and data.





Their tweet is accompanied by an image showing the effects of the corruption. A prompt tells the player "Load failed. WWE 2K20 save data has been corrupted. Would you like to create new save data? Note: Creating new save data will overwrite the current corrupted data." If players say yes, their save file is simply erased. If they say no, they go to the title screen and are unable to do anything in-game until they accept the new save file.





There are several replies to SmackTalks' Twitter post, as well as on the patch thread on Reddit, saying that the corrupted save file issue happened to them. "50 hours of game lost..." reads one reply, to which another player replied, "59 hours for me... Everything is gone." Other repliers are saying that they're hoping their game hasn't auto-updated and that they won't play again until more information about the issue has been provided.




SmackTalks asked the official 2K support Twitter account and the official WWE games account for a response to the issue, but neither has provided a statement as of yet. The 2K Support Twitter account has responded to WWE 2K20 PC players who have asked for help directly,  but only to refer them to 2K Support's official live chat. It's unclear if 2K Support has been able to help any of the WWE 2K20  players as of yet.






This new issue with WWE 2K20 on PC may be the worst problem yet. For players who cared enough to invest their time and attention to the game despite WWE 2K20 many issues to now have all of their progress and achievements erased by an official update that was supposed to fix the game's many problems is a cruel joke. The best thing WWE 2K20 players on PC can do right now is to not update the game if possible, or not open it otherwise.




It's unclear if the save corruption is happening to all WWE 2K20 players on PC, but it's clearly happening to enough players that it's worth trying to avoid. Otherwise, if players are comfortable losing their save file, then letting it get corrupted and starting anew seems to be fine.




WWE 2K20 is available now on PC, PS4, and Xbox One.