As many Twitter users who logged onto the social media site on the day the game released are no doubt aware, WWE 2K20 's release early last ...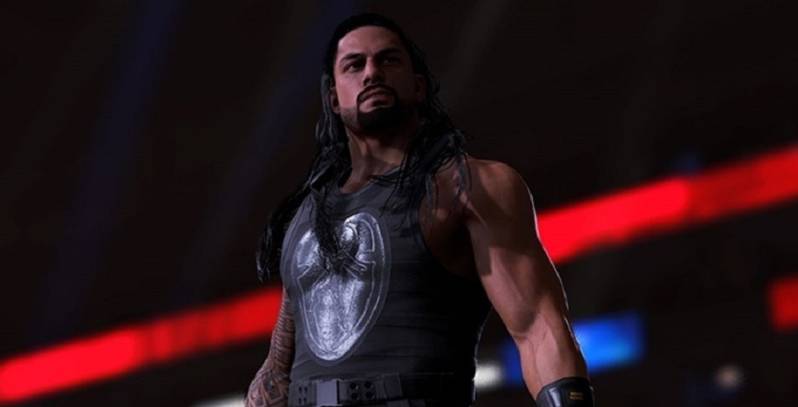 As many Twitter users who logged onto the social media site on the day the game released are no doubt aware, WWE 2K20's release early last week was far from graceful. Riddled with glitches, technical issues, and a whole host of game-breaking bugs, the wrestling title had one of the worst launches in the series' long and storied history. 2K quickly issued a statement assuring players that major fixes were on the way, and luckily for those disappointed by the game's issues, the company has released its first patch today.




Titled the 1.02 patch, 2K's first sweep of fixes look to change some of WWE 2K20's most glaring issues, including hit detection, hair clipping, game crashes, image downloads, the faulty creation suite, and more. It also looks to fix some of the major graphical flaws and issues with wrestler attires as well as bugs where wrestlers will "warp" around the ring.





This will no doubt please a lot of players who were thoroughly disappointed by the problematic release of WWE 2K20. While many found humor in the game's severe technical glitches, other issues, such as the game's non-existent hit detection and numerous crashes, made it a chore for series' veterans who were excited to get their hands on the franchise's newest entry. While it seems unlikely the games numerous bugs have all been ironed out in this one patch, it will no doubt go a long way to making the game playable for its fans while 2K get back to work on another sizeable batch of much-needed fixes. In the meantime, every fix hitting the game in version 1.02 is as follows:



2K won't need to go far to figure out what needs to be worked on in upcoming patches, with fans being incredibly vocal about the game's large extent of issues. When it released last week, players even got #fixWWE2K20 trending on Twitter, coming together to share videos and images of the game's collection of hilarious and frustrating glitches. Some saw opponents literally hovering above the ring, while others depicted wrestlers somehow fighting themselves in bizarre one on one matches.




Of course, fans had clocked onto the fact the game could have severe issues long before its release, with many citing its strange lack of gameplay in marketing footage as a smoking gun. It appears as though 2K could've been preparing for this inevitable backlash for awhile now, so hopefully, it's been putting together a plan to salvage the game. Regardless, it's good to see the company addressing the game's issues going forward.




WWE 2K20 is out now for PC, PS4, and Xbox One.