WWE 2K20 launched on Tuesday less than one week ago, but criticism of the game has made the days since feel like months. Needless to say, i...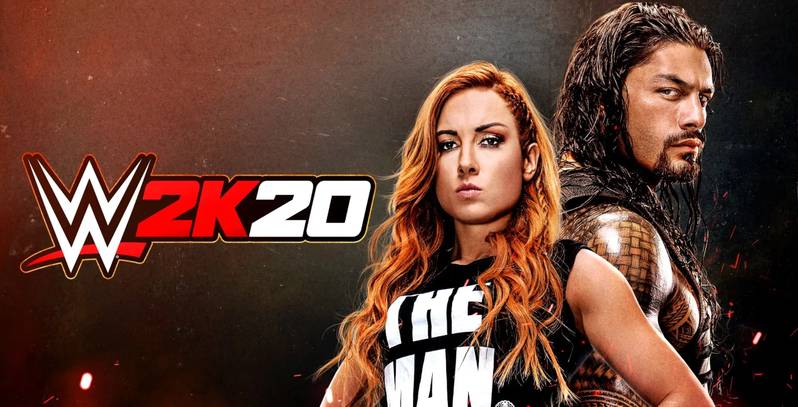 WWE 2K20 launched on Tuesday less than one week ago, but criticism of the game has made the days since feel like months. Needless to say, it's been a rough start for WWE 2K20. The game's received a Mostly Negative rating on Steam, is averaging a 41/100 on Metacritic, and has had the hashtag #FixWWE2K20 trend on Twitter. But if there's one positive takeaway, it's that WWE 2K20's developers appear to be listening.




In a statement released on Twitter, the official WWE games account addressed player feedback regarding WWE 2K20. The statement doesn't clarify whether it's intended to represent the views of publisher 2K, developer Visual Concepts, or just an associated social media team, but it does very clearly acknowledge WWE 2K20 players' frustrations. "We are listening closely to the feedback that's being shared regarding WWE 2K20 and are aware of the concerns some players are reporting."





The statement doesn't get into specifics. No single issue is focused on, though to be fair the list of problems in WWE 2K20 is much too long to be addressed in any single Twitter post - or several posts, for that matter. The statement simply clarifies that "We're working hard to investigate these concerns and address them as necessary." It's an unfortunately sanitized message, likely intentionally given there's some legal culpability involved. Sony's reportedly already issuing refunds for WWE 2K20, after all.




What's most important about the statement is that the developers of WWE 2K20 appear to be taking the initiative. "We expect to have an initial patch ready in the next two weeks, with others to follow." At the very least, WWE 2K20 will improve incrementally over the coming months. It may take some time and not all issues may be addressed, but it will improve.






WWE 2K20's problems are likely due to the game's recent development changes. Namely, that prior to this year the WWE 2K games were developed in conjunction between 2K's internal studio Visual Concepts and the outside studio Yuke's. Yuke's led the development of WWE 2K19 as normal, but 2K decided to end the partnership afterward. The result is Visual Concepts taking on all of Yuke's work as well as its own with only a year to finish a full game.




Visual Concepts is a more than capable studio, but it's difficult to imagine any studio taking on that much work and putting out a perfect game in less than a year. That said, it's also not necessarily fair for a publisher to expect that, and then expect fans to be happy with the resulting product, too. Visual Concept's annual WWE games are bound to improve year to year, but there's certain to be a lot of frustration in the meantime.




WWE 2K20 is available now on PC, PS4, and Xbox One.