Ubisoft has suffered an unsurprising setback following Thursday's financial reporting. In yesterday's report, Ubisoft confirmed th...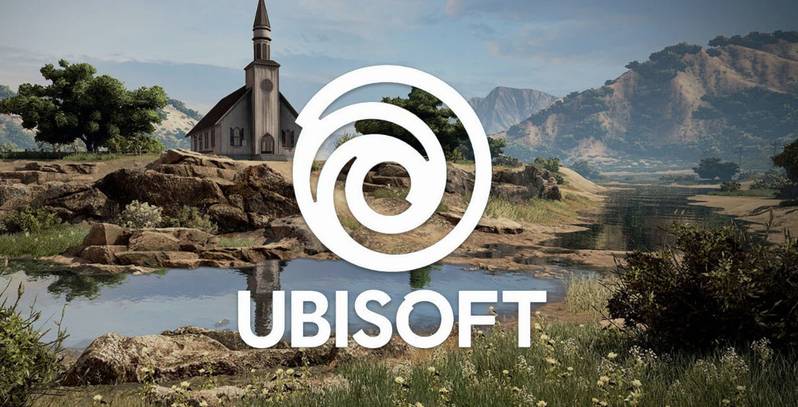 Ubisoft has suffered an unsurprising setback following Thursday's financial reporting. In yesterday's report, Ubisoft confirmed that both of its major 2019 game launches, The Division 2 and Ghost Recon Breakpoint, had underperformed significantly. As a result, it was pushing back its remaining fiscal year AAA releases into 2020, stacking the year with big games. The result, however, has led to a major drop in Ubisoft's stock value, with the price stabilizing around 26% lower than its $12.40 price before the announcement.




This isn't the start of Ubisoft's stock troubles, as the company has had a tumultuous year as the market responded to both The Division 2 and Ghost Recon Breakpoint's launches and sales. Leading up to The Division 2's launch, Ubisoft's stock climbed from below $15 to above $18. This dropped to around $16 following Ubisoft's full-year fiscal reporting for 2018-2019 on May 15, despite strong sales growth. This price stabilized with the help of Watch Dogs Legion's announcement in June.






Ubisoft's stock price maintained its near-$16 value up until the launch of Ghost Recon Breakpoint when investors began to realize something had gone wrong. In the month following Ghost Recon Breakpoint's launch, Ubisoft dropped from around $16 to below $13. This can likely be attributed both to a lot of negative press and controversy surrounding the game, as well as more specific evidence like the game's complete absence from Top 10 sales charts. And that's where Ubisoft's Thursday announcement comes into play.




The drop from yesterday can at least be considered definitive. Ubisoft revealed all regarding both its financial struggles this year, as well as its delays of Watch Dogs Legion and Gods and Monsters. And in doing so, Ubisoft also created an ideal view of the next fiscal year. Between April 1 2020 and March 31 2021, Ubisoft will be releasing six AAA games, as well as other successful non-AAA games like Just Dance. With next-gen consoles also launching in 2020, Ubisoft is sacrificing a ripe recovery in 2019 for a golden year in 2020.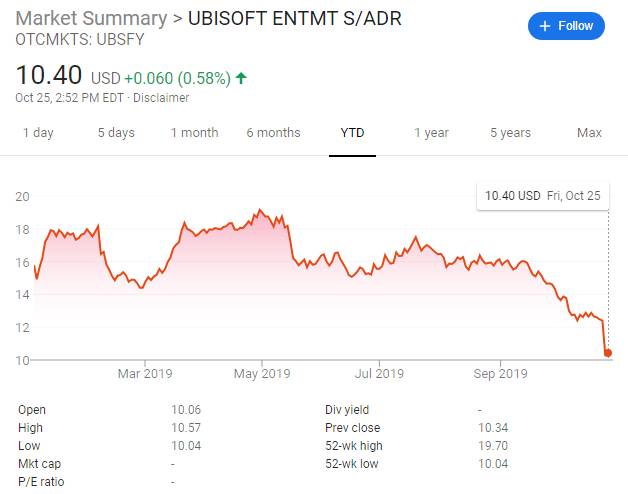 For gamer who may be apathetic about the state of Ubisoft's financials, but care about games, the recent news just means waiting a few more months for Ubisoft's big games. Rainbow Six Quarantine, Roller Champions, Watch Dogs Legion, and Gods and Monsters are all releasing next fiscal year, as well as two major AAA games that are as-yet unannounced. One of those may even be the next Assassin's Creed game. Ubisoft's claimed priority is to ensure all of its games get enough development time. And that means better games overall, despite the delay.