Another major Twitch streamer is choosing to pass on renewing their contract with the platform in favor of moving to another platform. Disg...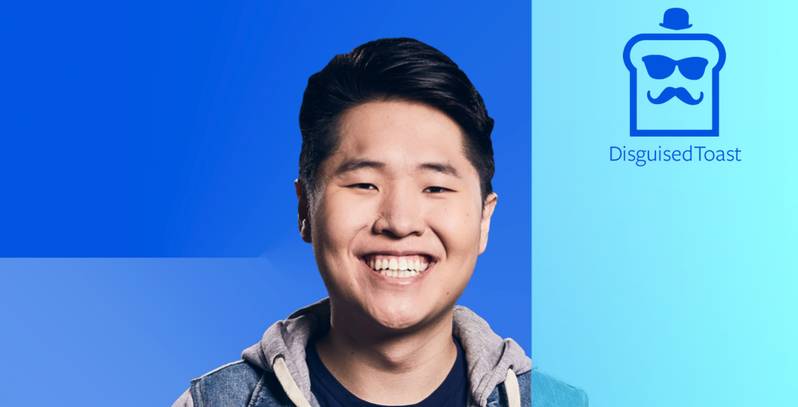 Another major Twitch streamer is choosing to pass on renewing their contract with the platform in favor of moving to another platform. DisguisedToast, one of Twitch's most popular variety streamers, announced Friday morning that he'd be streaming exclusively for Facebook Gaming going forward. As he departs Twitch, DisguisedToast had accrued over 1.3 million followers and well more than 3,000 monthly subscribers. DisguisedToast's first Facebook stream starts on Friday, November 22, noon at his new home of fb.gg/DisguisedToast.




The streamer announced his departure from Twitch in a short video posted across his social media. The video features DisguisedToast talking about his decision to move from a hotel room. Toast notes that while many streamers receive a big production budget to make a cool, cinematic announcement video, Toast decided to do something else. Instead, DisguisedToast took the $20,000 production budget Facebook provided for his announcement video and donated it to the Children's Hospital of Los Angeles.






According to DisguisedToast, continuing his philanthropic efforts is a priority going forward and in his view Facebook Gaming opens further opportunities. "My move to Facebook Gaming will give me a larger platform to share my voice with a global audience and hear their perspectives on the gaming landscape," Toast said in a prepared statement. He plans to capitalize on Facebook's multi-billion user reach to help "support children and families in need."




As a sign of DisguisedToast's dedication to charitable efforts, he has promised 100% of his net proceeds from Facebook stars to St. Jude Children's Hospital for his first month on the platform. Facebook stars being akin to Twitch Bits, a platform-exclusive currency that allows viewers to contribute directly to a streamer without using a third-party service. Toast also promises to continue "give back and lose bet to chat," referencing his near-daily giveaways of subscriptions on Twitch.






DisguisedToast is a variety streamer with a focus on card games. He grew to popularity while playing Hearthstone, after winning a small tournament while wearing a cardboard toast-shaped mask with sunglasses. He celebrated the joke of the mask and remained anonymous in his streams and videos, before eventually taking the mask off and only growing all the more popular.




Since growing in popularity playing Hearthstone, DisguisedToast has since played lots of League of Legends, Teamfight Tactics, and most recently Legends of Runeterra. But clearly, DisguisedToast is just getting started, regardless of whether he's streaming on Twitch or Facebook. DisguisedToast's new partnership was brokered by his representatives at United Talent Agency.