A new trailer for  Tokyo Ghoul: re Call to Exist is offering fans a first look at all the playable investigators in the upcoming JRPG  base...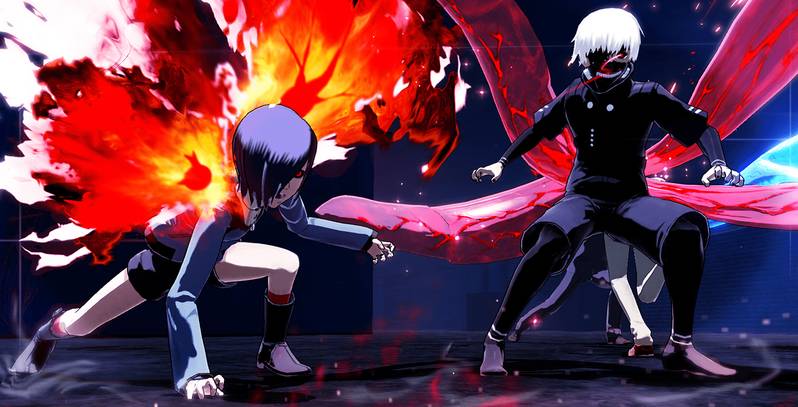 A new trailer for Tokyo Ghoul: re Call to Exist is offering fans a first look at all the playable investigators in the upcoming JRPG based on a popular horror manga.




Call to Exist is the most recent Japanese game franchise to arrive in the west for the first time; Tokyo Ghoul is actually a series with several previous titles having been released only in Japan. Bandai Namco, the publisher for Call to Exist, has also just finished with the release of Code Vein, the anime-based dystopian horror game (comparable to Dark Souls) that released at the end of September.





The most recently released trailer shows off the appearance and abilities of the game's Ghoul Investigators: iconic characters from the manga including Haise Sasaki, Juzo Suzuya, Akira Mado, and Ken Kaneki, each with their own style to suit different players. In the game, players will set out to protect the general public of Tokyo from harm through their investigations, as a "war for survival" rages on the streets. "Ghoul Investigators examine crime scenes that are thought to be caused by ghouls and use "quinques" – weapons made from a ghoul's organ called "kakuhou"- to pacify and eliminate these fiendish creatures," the trailer reveals.



It's almost time to choose a side: Ghouls, or Investigators? Take a look at the playable Investigators coming to TOKYO GHOUL: re CALL to EXIST! Who will you choose when the battle to survive comes to #PS4 and #PC on November 15th, 2019? #TokyoGhoul pic.twitter.com/ipgDvs37WU

— Bandai Namco US (@BandaiNamcoUS) October 28, 2019




According to Bandai Namco, Call to Exist will have multiple game modes as well, with both singleplayer and multiplayer experiences for players: first, a standard campaign mode with maps that let players go solo or in groups of up to four. Then, there's the Recollections mode, with single-player only gameplay in which players take on hordes of enemies, initially as one of two playable characters--Kaneki or Haise. Survival mode is just that; either one player or a team fight nonstop until all enemies are dead, or they are. Finally, there's the Battle mode, where players choose the side of either Ghouls or Investigators and fight in teams of four against four, to the death...or to whoever scores the most points.




The release for Call to Exist is right around the corner, and hopefully this latest trailer gives interested players an idea of what they'll do when it does. With Call to Exist, Code Vein, and Persona 5 Royal coming soon, fans of the JRPG should be having a pretty good year.




Tokyo Ghoul: re Call to Exist releases on November 15 for the PC and PlayStation 4.