With  WWE 2K20  launching earlier this morning , it would be easy to assume that today would be an exciting moment for avid WWE fans looking...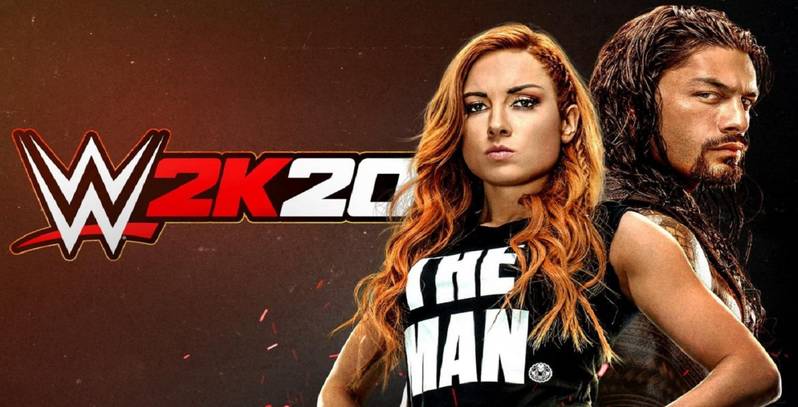 With WWE 2K20 launching earlier this morning, it would be easy to assume that today would be an exciting moment for avid WWE fans looking to get their hands on the brand new game. However, if anyone has checked Twitter over the last few hours, they are probably wondering why the newest entry in 2K's annual WWE game franchise is trending under #FixWWE2K20.




As it turns out, WWE 2K20's worldwide release was met with a less than stellar reception this morning, when players quickly realized the game was filled with technical issues ranging from hilarious glitches to game-breaking bugs. Whether it's opponents hovering above the ring, masks glitching into avatar faces, or certain wrestlers becoming hideous monstrosities due to severe texture glitches, WWE 2K20 has been exploding on Twitter as fans expose its range of technical flaws. One user even reported wrestler Kevin Owens starting a rivalry with himself in their career mode, leading to a tag team match where a duplicate of the superstar led both teams.





Another glitch that has been gaining traction online is some major issues with character hair, which often can entirely detach from a wrestler's head or, in the case of superstar Bianca Belair, look more like a dead snake than a ponytail. More severe bugs have varied, but players have reported major issues with the creation suite, MyPlayer Towers not loading, and career mode refusing to start. It's safe to say the game is something of a mess right now, and fans are far from pleased.



So Kevin Owens turned on me and then Kevin Owens came up to me and said he didn't like the guy who turned on me. And then this happened 😂😂😂 pic.twitter.com/DLXCPSj2J8

— The Melanie Among Men 👻👹🎃 (@SportsQueen_5) October 27, 2017








To many, WWE 2K20's host of issues aren't all the surprising, with the game giving off worrying signs for quite some time now. 2K has been obscuring any and all gameplay up until just over a week ago, where the press and other online influencers were allowed to play the game. the major feedback was that the game was incredibly rough, with numerous YouTuber's citing that they wouldn't recommend the game in its current form. Its numerous issues seemingly stem from 2K's recent split from developer Yuke's, who have been working on the WWE video game series ever since 2000's WWF Smackdown!




This, of course, is the second time 2K has been met with major backlash this year, with NBA 2K20 leading to a similar reaction when it released last month. The game became the second-worst rated game on Steam, with players citing its exploitative use of microtransactions and a number of bugs as the game's biggest flaws. Two commercially panned games in two months is not a good look for the studio, and hopefully, it will attempt to rectify WWE 2k20's bugs in an upcoming patch.




WWE 2K20 is out now for PlayStation 4, Xbox One, PC.