Thursday morning Netflix released the latest trailer for the highly anticipated television show The Witcher . Netflix's adaptation of An...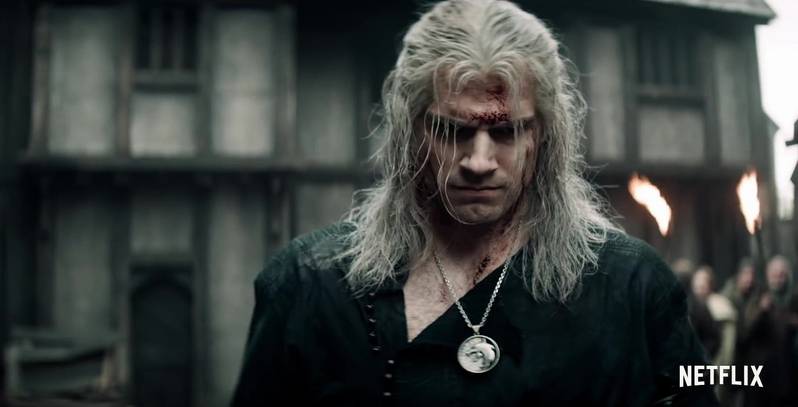 Thursday morning Netflix released the latest trailer for the highly anticipated television show The Witcher. Netflix's adaptation of Andrzej Sapkowski's fantasy novels, which also inspired the hugely popular series of The Witcher games from CD Projekt RED, will be available on the streaming service starting December 20. For the time being, though, fans of The Witcher games are appreciating the various familiar story beats in the new trailer, as well as an iconic fanservice scene pulled directly from The Witcher 3: Wild Hunt.




The scene in question stems from what may be the most widely shared screenshot of The Witcher 3: Wild Hunt. It features protagonist Geralt taking a bath, his arms draped over the wooden tub's sides and his feet raised on the end of the tub. It's considered to be fanservice, given Geralt's nudity, but it also serves as a great first-glance introduction to the character. In the tub, players get a clear look at Geralt's innumerable scars across his face, chest, and arms.





The Witcher television show's bath scene as shown in the trailer is similar in many ways. Geralt of Rivia has his arms raised to the sides of the pool with his upper body raised above the water. Viewers can see several significant scars across his torso, though the events of the show appear to happen prior to Geralt receiving his well-known facial scars. Interestingly, Geralt is wearing his medallion in the bath, a token that denotes his position as a Witcher.




Seeing the scene pop up in the new The Witcher trailer isn't exactly surprising, however. The Witcher showrunner Lauren Schmidt Hirrish previously said in an interview that the show would include a reference to the bathtub, though at the time she was ambiguous about it. She said at the time, "There is a bathtub in this season. I won't tell you who's in the bathtub, but there is a bathtub." Unsurprisingly, it is indeed Geralt who is in the bathtub.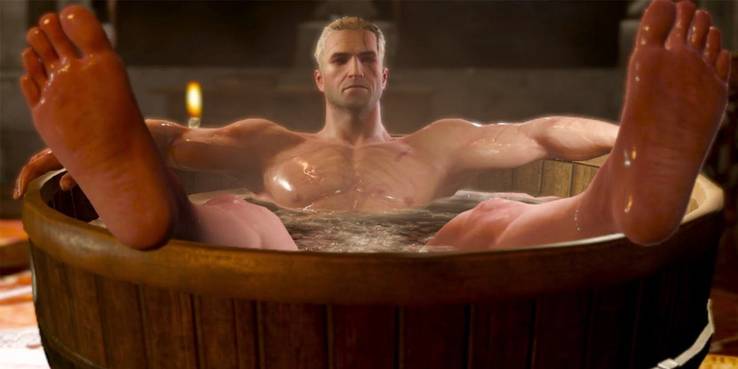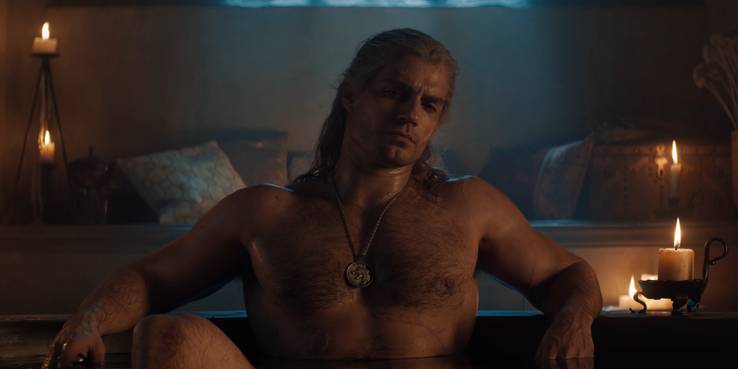 Fans of both The Witcher books and games remain excited yet nervous about the adaptation for television. As fun as references like the bath scene may be, telling an authentic story is another matter entirely. Henry Cavill, for instance, can lower the tone of his voice and make it gravelly, but that won't make him anything like the smaller, lither Geralt of Rivia from the books and games. But with this latest trailer, Netflix has definitely given The Witcher fans a reason to remain excited.




The Witcher television show debuts on Netflix starting December 20. The Witcher 3 is available now on PC, PS4, and Xbox One.