Excitement is mounting among fans as Netflix's  The Witcher draws closer to its release date, and to capitalize on that excitement, the...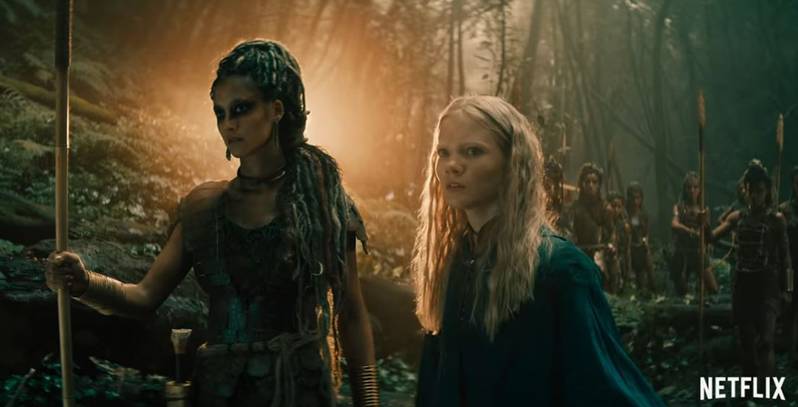 Excitement is mounting among fans as Netflix's The Witcher draws closer to its release date, and to capitalize on that excitement, the show has just released new posters of two Witcher mains and fan favorites, Yennefer and Ciri. Each poster shows off some alternate looks for the show's second and third protagonist, with Ciri actually getting two new posters compared to Yennefer's one.




The Witcher just recently debuted its main Netflix trailer for the show, revealing the show's December release date and a deeper look at Henry Cavill's Geralt of Rivia. Based on the popular series of Polish fantasy novels (much more so than CD Projekt Red's video games, which deviate from the img material and take place years after the books), the Netflix series is aiming to be the next big fantasy show to captivate fans.





As for the new posters, Yennefer's depicts her wearing very character-appropriate black attire, as she always does in other Witcher media, and she's clearly already undergone her transformation into a full sorceress. Ciri, meanwhile, has two sides of her character on display: one poster shows her in more clean-cut clothing that looks suited for nobility and with a fierce expression, while in the other she's wearing a hooded cloak--as though she doesn't want to be recognized. This isn't the first time The Witcher has released images from the series, though previously they've largely been of Geralt in combat.






Beyond that, there isn't any new information to go with the new character posters--no context within the show or accompanying descriptions. So fans have more or less the same amount of information they did yesterday, albeit with more visual references for the show's main characters. Still, that doesn't mean there's nothing to be excited about. Yen and Ciri are looking pretty spot-on, and just the other day, The Witcher showrunner Lauren Hissrich revealed that she has stories mapped out for several seasons of the show.




Everything Netflix has shown so for the Witcher is making the future of series look bright, and hopefully, the upcoming season will be the first of many.




The Witcher will be available to stream on Netflix beginning Friday, December 20.