It's a good time to be into The Witcher  franchise. The original Polish book series that kickstarted it has new editions of its English tran...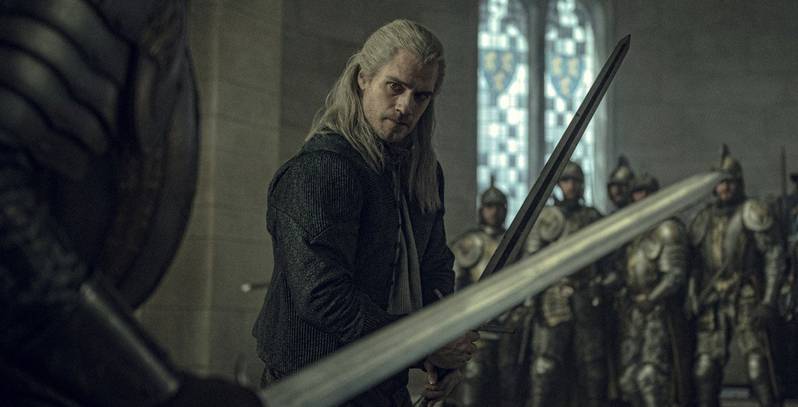 It's a good time to be into The Witcher franchise. The original Polish book series that kickstarted it has new editions of its English translations popping up in bookstores. The critically acclaimed video game The Witcher 3: Wild Hunt has been made available to millions of new players with its recent Nintendo Switch port. And in December, the franchise will be making its way to the busy realm of stream-based TV with Netflix's new adaptation, simply titled The Witcher.




With less than a month to go now before it drops, the hype is high for the live-action fantasy series starring Henry Cavill (Justice League, Mission: Impossible – Fallout) as magically-enhanced monster hunter Geralt of Rivia. And now that fans have already been teased with posters and trailers for Netflix's take on The Witcher, Netflix has decided to tease them further by revealing the names of all eight of the first season's episodes.




Each of these were revealed in a thread of posts on the show's Twitter page that include unique gifs showing off emblems made of vague imagery connected to the plots of their respective episodes. Also included are brief one-sentence summaries of the episodes, which will no doubt be replaced by more detailed descriptions when the show finally arrives on Netflix.





Here's the full list of episode names and their accompanying summaries:




The End's Beginning - A monster slain, a butcher named.




Four Marks - We look at a sorceress's earlier days.




Betrayer Moon - A picky eater, a family shamed.




Of Banquets, Bastards and Burials - The Law of Surprise is how one repays.




Bottled Appetites - A fateful meeting, a bard is maimed.




Rare Species - The Hunt for a dragon is underway.




Before a Fall - A return to before a kingdom is flamed.




Much More - The Witcher Family, as you all like to say.



Did someone, somewhere, summon a djinn to then wish for all 8 chapter titles? Here you go. Now does anyone know a doctor to check Jaskier's vitals?

A monster slain, a butcher named pic.twitter.com/PcXF1aeGSz

— The Witcher (@witchernetflix) November 22, 2019




 




While eight episodes might not sound like a lot for the hungry Witcher fan, what we've seen of the show so far suggests that those eight won't skimp out on action, intrigue, or character drama. What's more, showrunner Lauren Hissrich has stated that she has mapped out seven seasons' worth of stories for The Witcher, so fans shouldn't worry about a lack of Geralt's adventures on Netflix in the long run.




For those who are interested in the series because of the video games, it's worth reminding that The Witcher will take its cues primarily from Andrzej Sapkowski's original novels, so there will be some noticeable differences between the two (like Netflix Geralt carrying one sword instead of two like video game Geralt). That said, most fans probably know already that The Witcher will include one of the more iconic moments from the games.




The Witcher premieres on Netflix on December 20.