If there's one thing that's become apparent through recent press coverage of the upcoming Star Wars Jedi: Fallen Order , it's that the title...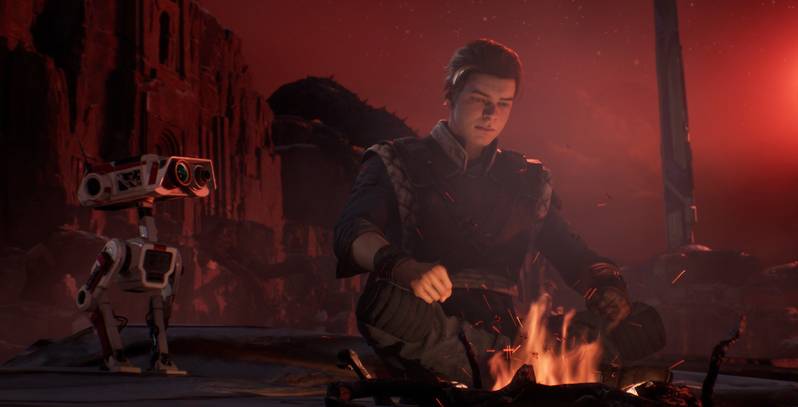 If there's one thing that's become apparent through recent press coverage of the upcoming Star Wars Jedi: Fallen Order, it's that the title takes a lot of influence from FromSoftware's work on the Dark Souls trilogy and the recent Sekiro: Shadows Die Twice. This, of course, has some fans worried that the game could implement the crushing difficulty of both those titles, but it looks as though Respawn is hoping to give fans the best of both worlds.




Speaking in an interview with Eurogamer, Stig Asmussen, a developer for Fallen Order, spoke more about the difficulty within the game. He claimed, before playtesting, the experience was a lot more challenging, not featuring specific difficulties options. "Most of us at work like a challenge," he states, "but we recognize this is Star Wars, [which has] a huge audience, we don't want anybody to feel left out. So, we made some adjustments, we added a new story difficulty mode, overall we kind of tweaked things down a little bit for our default mode." He goes on to assure fans, however, that Respawn went on to implement an "even harder mode."





So how does this affect the game? Star Wars Jedi: Fallen Order will have four distinct difficulty modes that will be changeable at any time from within the game's menus. These range from a story mode, to a default Jedi Knight Mode, to a harder Jedi Master mode, and then to a hellish Jedi Grandmaster mode. These supposedly will change vast amounts of how the game plays, including how aggressive enemies are, how hard they hit, and how tight parry windows are. Speaking to PC Gamer, lead designer Jeff Magers spoke on the difficulty options, stating, "We really leaned into creating these four difficulty modes, from Story Mode to Jedi Grandmaster, and they're very different experiences." He followed the statement up by highlighting, "We wanted an experience that the Star Wars fan that grew up playing all these different games can enjoy."



It's clear that Star Wars enthusiasts of all levels of ability will be able to play Fallen Order and discover an experience they will personally enjoy. The more challenging modes will no doubt attract the more hardcore audiences, while those gravitating towards the game's central narrative will be able to experience Cal's story with minimal resistance.




Regardless of what difficulty you choose to experience Fallen Order on, the one element that will supposedly stay consistent is the power of your lightsaber. Jason de Heras, the lead combat designer for the game, took to Twitter last month claiming that the number one priority of the jump in difficulty was to keep enemy health identical while boosting the capabilities of the AI and the finesse needed to beat them. Fans won't have to wait long to see if Heras is right, as the game releases in just a few days' time.




Star Wars Jedi: Fallen Order releases November 15 on PC, PS4, and Xbox One.