Over the past week or so, rumors have been swirling about the future of  Overwatch , which is expected to be unveiled at BlizzCon 2019 on Fr...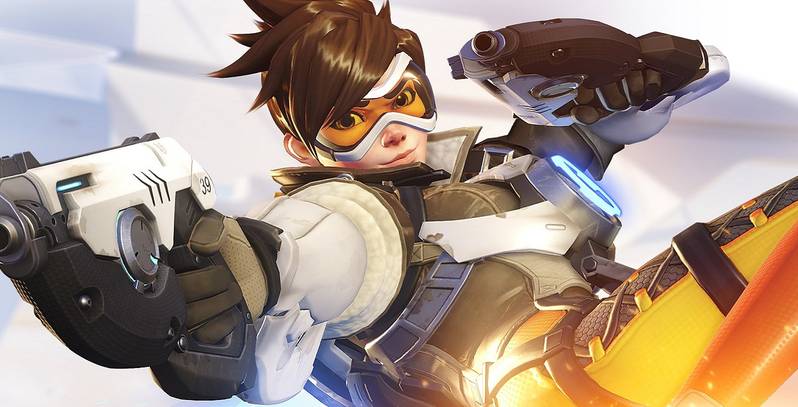 Over the past week or so, rumors have been swirling about the future of Overwatch, which is expected to be unveiled at BlizzCon 2019 on Friday, November 1. One of the main rumors is that Overwatch 2 will be announced, but that may not be the only big announcement for Blizzard's hero-shooter. According to another rumor, Blizzard will be making Overwatch free to play at some point in the future.




This rumor, like many of the recent BlizzCon 2019 rumors, comes from Twitter user Metro_OW. Known for their accurate Overwatch leaks in the past, Metro_OW has made the claim that Blizzard is making Overwatch free to play "from now on." Metro_OW then clarified their statement that Blizzard may make Overwatch free to play as early as BlizzCon 2019, or the free to play version may not come until Overwatch 2 does.






It's easy to see how making Overwatch free to play could benefit Blizzard. The company is unlikely to sell many new copies of the hero-shooter nowadays, as it's been out for over three years at this point. Making the game free to play could ensure a huge influx of new players that have never played the game before, and it could go a long way in ensuring the game's player base stays healthy for years to come.



The final juice: OW will be f2p from now on.

— Metro (@Metro_OW) October 27, 2019




On the flip side of that, Blizzard did just release Overwatch for the Switch, and it could catch some flak if it announces that the game will be free a mere couple weeks after its Switch release. Considering this, the most likely scenario seems to be that if Overwatch is going free to play, it will happen when the introduction of Overwatch 2, whenever that becomes available.




For those who haven't been keeping up with the many Overwatch 2 leaks and rumors, there have been claims from multiple imgs that the sequel will be released as a major update for the first game. Overwatch 2 would essentially replace Overwatch 1, in a manner that's been compared to the recent Fortnite: Chapter 2 update. This would mean that those with the first Overwatch game would get Overwatch 2 for free anyway, so it wouldn't be a stretch to think Blizzard may just go ahead and make the game free for everyone.




If Overwatch 2 ditches loot boxes for something like a battle pass, going free to play would make even more sense. But until Blizzard itself makes an announcement, fans should treat this news with a grain of salt.




Overwatch is out now for PC, PS4, Switch, and Xbox One.