Big changes are coming to  Fortnite . In the past, Epic Games has been satisfied simply adding new Places of Interest to the  Fortnite batt...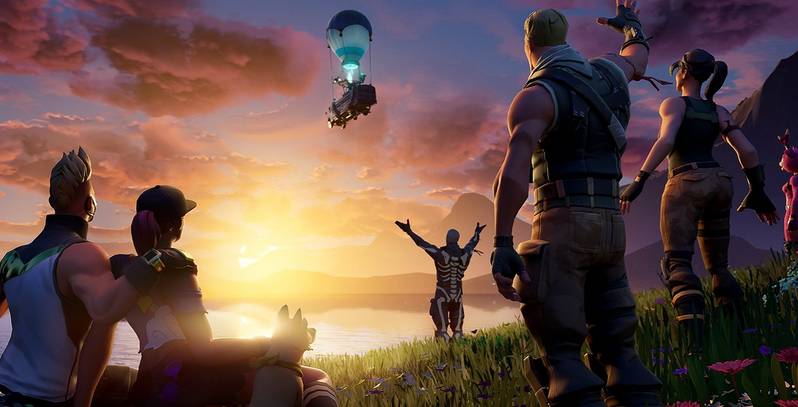 Big changes are coming to Fortnite. In the past, Epic Games has been satisfied simply adding new Places of Interest to the Fortnite battle royale map, but Season 11 is bringing with it Chapter 2, along with what many are expecting to be a completely new map. Fortnite Chapter 2 and Season 11 with it are both expected to kick off tomorrow, October 13 at 11:00am PT, and fans are excited to see what the new map looks like. But if they possibly want a sneak peek at the new Places of Interest on the map, they may have all been leaked ahead of time.




Prominent Fortnite leaker Lucas7yoshi tweeted a long list of new locations last month. These new locations were expected to be added to the existing Fortnite battle royale map, but now it's believed that these locations will make up the Season 11/Chapter 2 map. While it's possible some of these locations have since changed or the information isn't accurate, it seems like a safe bet that the new Fortnite map will have 12 major locations.






Here are the leaked Fortnite Season 11 map locations:




Beachy Blufs




Camp Cod




Creative Island




Dirty Docks




Frenzy Farm




Holly Hedges




Lazy Lake




Mountain Medow




Power Plant




Slurpy Swamp




Sunny Shoes




Weeping Woods



New Location/POI tag's added:

BeachyBlufs
CampCod
CreativeIsland
DirtyDocks
FrenzyFarm
HollyHedges
LazyLake
MountainMedow
PowerPlant
SlurpySwamp
SunnyShores
WeepingWoods

— Lucas7yoshi - FNBR Leaks/News (@Lucas7yoshi) September 11, 2019




Some Fortnite fans may note that some of these named locations are similar to ones that exist, or have existed, on the current battle royale map. For example, Weeping Woods is similar to Wailing Woods, and Lazy Lake isn't far off from Loot Lake. This could be an indication that the Fortnite battle royale map will still be relatively the same, just with some locations getting makeovers with the Chapter 2 update.




Something else that may catch one's attention is the area called Creative Island. Right now, creations from Fortnite's Creative Mode are relegated to The Block. This seems to indicate that we will be losing The Block with the season 11 update, with creations instead featured on the Creative Island, which will presumably be detached from the main battle royale island, though that remains to be seen.




Epic is no doubt hoping that the new content will be enough to drive up Fortnite's decreasing Twitch viewership numbers, and we won't have to wait long to find out if it succeeds or not. Fortnite Chapter 2/Season 11 will start on Sunday, October 13 at 11am PT.




Fortnite is out now in early access for iOS, Android, PC, PS4, Switch, and Xbox One.