Whether or not you were brave enough to play them, it goes without saying that  Outlast  and its equally terrifying sequel are often held up...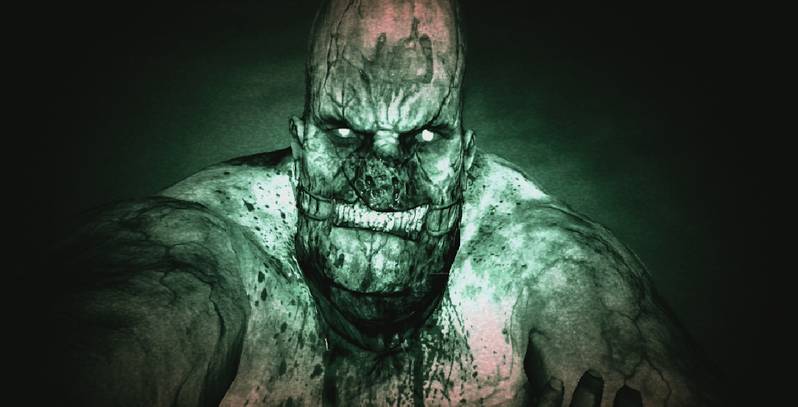 Whether or not you were brave enough to play them, it goes without saying that Outlast and its equally terrifying sequel are often held up as two of the greatest horror games of the modern generation. Both titles created a franchise that has captivated many of the genre's biggest fans, and if a new tweet by developer Red Barrels is anything to go by, it looks as though there could be a third entry on its way.




Taking to Twitter on Halloween, Red Barrels hinted that Outlast was coming back through a cryptic image with an ominous tagline. The teaser itself is fairly vague, although it does feature the night vision tint that has now become synonymous with the first person, handheld camera perspective that was used in the first two titles.





Other than that, the teaser doesn't give too much away, the central image focusing on a close up of two linked hands without any indicator to who the characters are or where they could be. One wrist is wearing a bracelet with the letters "MK" inscribed into it, however, perhaps referring to the MK Ultra experiments referenced in the first game. There's also the tagline "where freedom ends", which seems more menacing than it does revealing. Despite there being no real confirmation of whether the game will connect to either the first or second entries in the franchise, it's at least good to know that another game set in the intriguing world of Outlast is on the way, whether it's a traditional sequel or perhaps a new direction for the series.






If anything, it's perhaps more likely that the world of Outlast will return in a different format than usual, with Red Barrels stating in a Facebook post back in 2017 that a traditional third game would come after a new project the team had been working on. They noted that this was a "distinct experience" and that it would be set in the Outlast universe, perhaps hinting at a VR outing for the franchise. Regardless, 2017 was two years ago, and without any update on the new project, the team could've decided to move on with Outlast 3 after all.




Luckily, PlayStation owners that are unacquainted with the franchise will have an opportunity to jump on board this month, with Outlast 2 making its way to PS Plus' free games line-up. The 2017 release was met with universal praise when it released, with critics praising its superb visuals, gripping story, and horrifying scares.




A third Outlast game is rumored to be in development for unspecified consoles.