The new PlayerUnknown's Battlegrounds  patch finally enables Xbox One players and PlayStation 4 to fight until there's only one stan...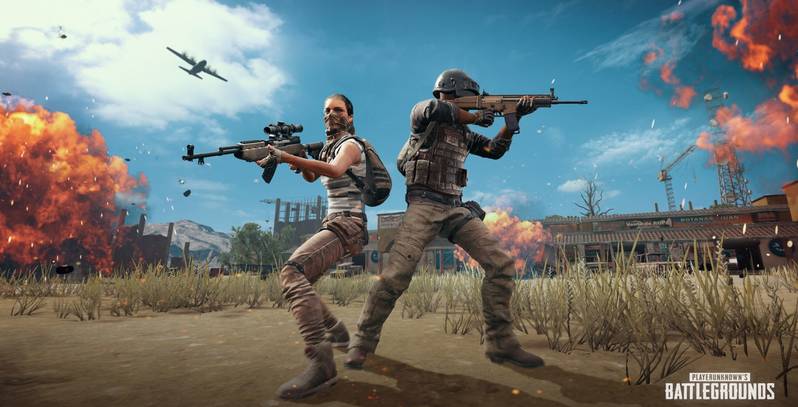 The new PlayerUnknown's Battlegrounds patch finally enables Xbox One players and PlayStation 4 to fight until there's only one standing. Yet, cross-play isn't enabled in every conceivable way and some players may still want more even after this patch.




PlayerUknown's Battlegrounds made a huge impact when it was released and for many, it pioneered the battle royale genre in games.  The game uses the looting, hiding, and duel mechanics within a closed map that many are familiar with today. Since its release, PUBG received stern competition from the likes of Fortnite and Apex Legends. Yet, for players who want a more realistic battle royale experience, PUBG is still a tough game to beat.





PUBG's cross-play feature was announced in August during Inside Xbox at Gamescom. The team has delivered and players can now go battle regardless of their Xbox One or PlayStation 4. Although players from rival consoles can go head to head, the new patch doesn't allow players to create a party with those who have different consoles. There are other new features in the patch to keep players busy, including a new way to track progress with Survival Mastery. Weapons have also been added and worked upon. Perhaps most notably, gamer handles will also let players know which console other gamers are playing on, which will be sure to spark console debates. PUBG has also been successful on mobile reaching over a billion dollars in revenue and undoubtedly delving into cross-play will help maintain its audience on consoles.






Recently, Sony allowed cross-play with the PlayStation 4. It is unsurprising that the game is now following the suit of a whole host of titles, including Fortnite and Rocket League, who are now taking advantage of cross-play opportunities and the audience it cultivates. The cross-play possibilities are certainly exciting players and developers are quickly responding to that demand. It is also not the first time that the game has taken notes from rivals, PUBG has added the popular auto-equip of attachments feature seen in Apex Legends.




There is a huge market for battle royale games at the moment and it looks set to stay for a while longer. Despite the creator of PUBG being done with battle royale, this patch will undoubtedly maintain its longevity alongside its competitors. It will be interesting to see which team will come up with new content to further the genre. Yet, for now, PUBG is certainly keeping up with the pack.




PlayerUnknown's Battlegrounds is out now for iOS, Android, PC, PS4, and Xbox One.