Only one day remains before the eighth generation of Pokemon games kicks off with the release of Pokemon Sword and Shield . It's a launch ...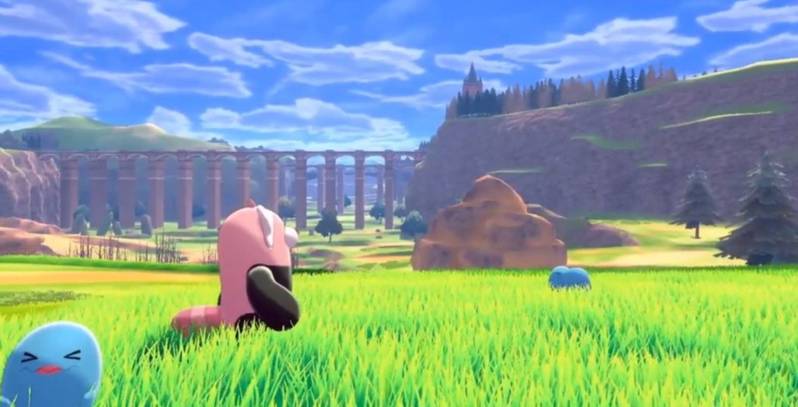 Only one day remains before the eighth generation of Pokemon games kicks off with the release of Pokemon Sword and Shield. It's a launch that fans have been both anticipating and dreading, as constant news and even more leaks throughout the last few months have revealed that Game Freak has ditched several classic features in an effort to push the franchise into the future.




Things are going to be pretty different from previous generations, and with the removal of some of Pokemon's most popular features, fans have been protesting left and right. While a lot of these complaints are valid, some have escalated their grievances to the point of absurdity, with fans going so far as to ask Donald Trump to ban Sword and Shield from releasing in the US.




Whether they like it or not, though, Nintendo is launching the games tomorrow despite the controversies, and it stressed that fact today with one more trailer for Pokemon Sword and Shield. It's a quick video, no more than 30 seconds long, but it offers a good overview of at the UK-esque Galar region that will serve as the stage for players' adventures.





For those coming into all this late, players will find a mix of old and new in this new land. There'll be the traditional routes connecting locations of interest, but this time players will also be able to travel through the Wild Area, a constantly-online open-world wilderness that connects several of the Galar region's locations. Here they'll be free to wander around, encounter other players, and even team up in Max Raid battles against Dynamax Pokemon.






The new Dynamax feature is the core addition to Sword and Shield's Pokemon battles. With this, players will have the option to turn their Pokemon into giants mid-battle, giving them access to new and powerful moves for a few turns. Additionally, select Pokemon, like Pikachu, Charizard, and Meowth, will also come with special Gigantamax forms that include unique designs.




Given how intense a lot of the backlash towards these games has been, it's not likely that these will make up for the removal of things like the National Pokedex and the Global Trade Station in many fans' eyes. Of course, we won't how people will ultimately react to the games once they're available for everyone tomorrow, and given that critical reception to Sword and Shield has been generally positive, it's possible that they might be able to win some disgruntled fans over.




Pokemon Sword and Shield are out on November 15 for the Switch.