What's been missing from Game Freak's marketing from Pokemon Sword and Pokemon Shield so far is a closer look at the games' wo...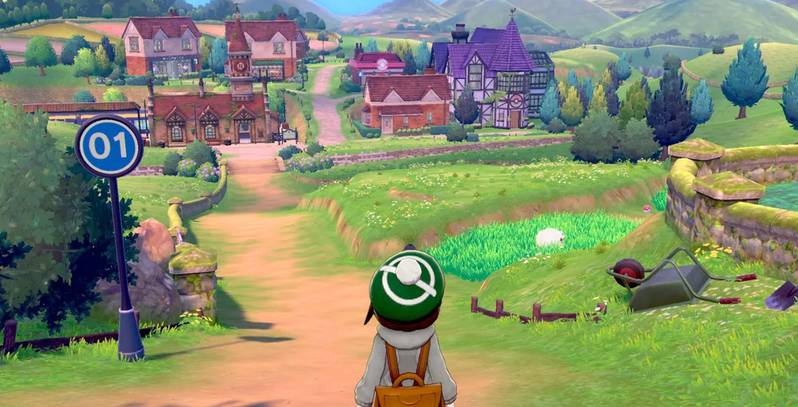 What's been missing from Game Freak's marketing from Pokemon Sword and Pokemon Shield so far is a closer look at the games' world. So it's exciting that a new video appears to have leaked from the Japan-only Pokemon Secret Members Club, an official Pokemon website that shares exclusive information month-to-month. The Pokemon Sword and Shield footage shows the two games' protagonist taking a tour of one of the Galar region's early towns.




The best thing about the trailer, which is only 2 minutes long, is that it's cohesive. It's a single 2-minute recording of the player taking their character around the town with no breaks or cuts. Since it's just a single recording, it provides a cohesive and intuitive look at what it will be like to actually tour this town while playing Pokemon Sword or Shield. It's practically a YouTuber's Let's Play video giving a tour of the town, showing off where all of the town's important locations are.






In all fairness, this town in Pokemon Sword and Shield is one that players are already surprisingly familiar with. The same town was featured in Game Freak's Pokemon Sword and Shield trailer for Gamescom 2019. In that trailer, some locations are shown in more detail, including the Pokemon Research Center where Professor Magnolia is researching Dynamax, and the town train station. The Gamescom trailer, however, moved quite a bit faster and didn't show all of the town like this new trailer does.




The new trailer visits several locations within the unnamed town. In order, these buildings are the railway station, Magnolia's Pokemon Research Station, the Pokemon Center, a grocery selling fresh produce, and a clothes boutique. It'll be the perfect opportunity for players starting out on their Pokemon journey to pick up some of the latest fashion trends. After the last building, the player heads across the bridge toward a lake and a house in the wilderness, all just south of Pokemon Sword and Shield's Wild Area.






The new trailer is partially disappointing if only because there are so many Pokemon Sword and Shield locations that have yet to be shared. Based on the map of Galar that was released some months ago, this town will be the first players come to after leaving their home. Pokemon fans are certain to be anxious to see more of the world, including the several major cities, the various gyms, and the final area with its tower, Ferris wheel, and Big Ben clock. There's still plenty of time to share, but Game Freak may be reserving the bulk of the game for players to discover on their own.




Pokemon Sword and Pokemon Shield release November 15 exclusively on Nintendo Switch.