Despite the fairly substantial amount of backlash received by Pokemon: Sword and Shield , early figures show that the game is doing incredib...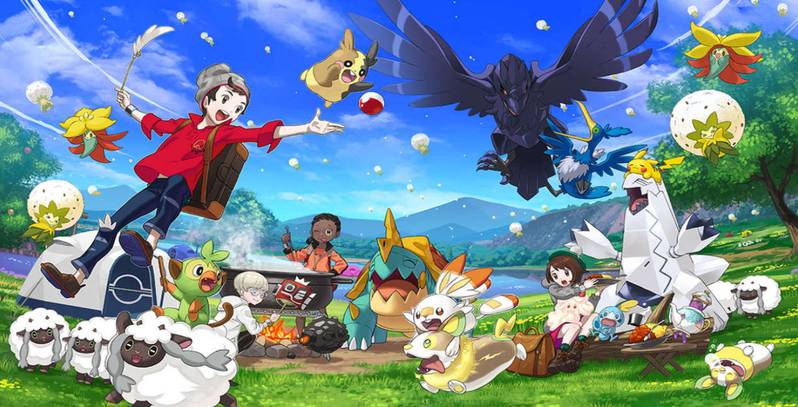 Despite the fairly substantial amount of backlash received by Pokemon: Sword and Shield, early figures show that the game is doing incredibly well for itself financially. The new exclusive spiked Switch console sales in the UK by 30%, and a set of new figures coming in from Japan seem to also indicate that this could be one of the franchise's most lucrative outings to date.




Coming in from Famitsu numbers, it appears Pokemon Sword and Shield have shifted over 1.36 million copies in Japan, breaking a new record in terms of opening week Switch sales in the country. The record was originally held by Super Smash Bros Ultimate, which pulled in 1.26 million in its first week of sales.





To put that into context, Sword and Shield's opening has pulled in over double of what Pokemon Let's Go Pikachu and Eevee earned when they debuted last year. It didn't, however, surpass the opening weeks of Pokemon Sun and Moon or Pokemon X and Y, yet, this could well be for a variety of reasons. Twitter user Daniel Ahmad points out that the Switch has "a lower installed base", while also citing that the figure doesn't account for digital purchases. He also reminds fans that Sword and Shield retailed at a higher price than their 3DS counterparts, stating that the shift could've had a big impact on its sales.



Reasons why this didn't beat Sun/Moon.

- Lower installed base of Switch, especially Switch Lite.
- Lower physical sales partially offset by higher digital, not tracked above.
- $60 Switch game vs $40 3DS game means total revenue was still similar.
- Mixed reaction from fans

— Daniel Ahmad (@ZhugeEX) November 20, 2019




While all these points are entirely accurate, Ahmad's most interesting conclusion is the backlash directed towards the game having some form of an effect on its sales. Sword and Shield have been the most polarizing entries in the popular game franchise in years, with fans rebelling against the two new titles due to a series of huge changes introduced by Game Freak. The most pressing has been the studio's decision to remove a number of iconic Pokemon from the national Pokedex, leaving fans frustrated that their favorite pocket monster didn't make the cut. Players have also cited bugs, technical faults, and other issues as major complaints about the sequel, leaving it one of the most divisive entries in the franchise for years.




Frustrated Pokemon fans have been attempting to take drastic measures to indicate their displeasure to Game Freak, including speaking out on Twitter, attempting to incite boycotts of the game, and even review bombing it on Metacritic. With record sales figures like this, however, it's clear there's a wide base of players looking to get stuck into the game regardless of the controversy surrounding it.




Pokemon Sword and Shield are out now for Nintendo Switch.