Pokemon fans who have been voicing their discontent over Game Freak's design decisions for Pokemon Sword and Pokemon Shield are actin...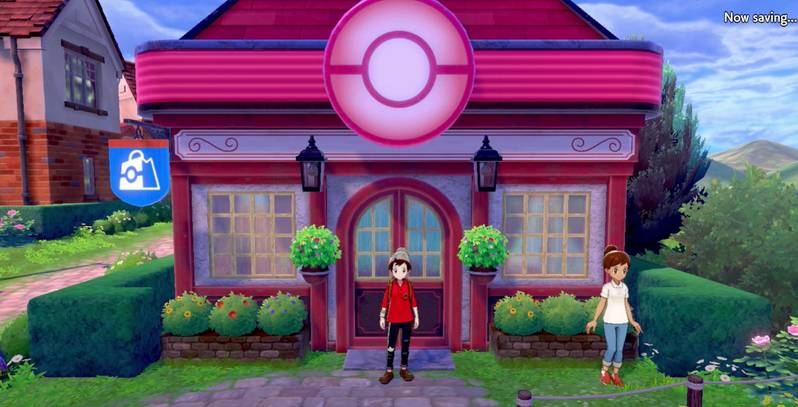 Pokemon fans who have been voicing their discontent over Game Freak's design decisions for Pokemon Sword and Pokemon Shield are acting out on their frustrations, now that both games are available to purchase and play. Both games' User Scores on Metacritic, which doesn't require users to verify purchases, are being review bombed. Pokemon Sword's User Score has dropped to 3.4 out of 10 and Pokemon Shield's User Score has dropped to 3.2. Both games' regular Metascore remains a solid 8.1.




Those familiar with the controversies tied to Pokemon Sword and Shield prior to the two games' launch likely won't be surprised about the focus of most user "reviewers" complaints. The vast majority of reviews in the 0 to 3 range comment regarding the lack of availability of Pokemon from previous generations, the similar visuals and animations between the 3DS Pokemon games and the new Switch games, and perceived dishonesty by Pokemon developer Game Freak.






Between the two Pokemon games, there are well over 1500 user reviews on Metacritic with more than a hundred being added each hour. In fact, user review submissions seem to only be increasing in pace, though the games' User Scores averages don't appear to be much affected. That's because, while the majority of reviews are very low, there are still quite a significant number of positive scores, too. About 25% of all reviews are between 8-10, while over 70% of scores are a 5 or below. There are very few scores in the middle.




Obviously the legitimacy of both the criticism itself and the form it has taken depends on individual views. Review bomb campaigns are often just as controversial as the topics they try to pull attention toward. For example, there's certainly depth to the criticism that Game Freak has cut so many Pokemon, including iconic Pokemon starters like Squirtle and Bulbasaur, but over 100 low ratings on Metacritic saying "Game Freak ruined the franchise by cutting so many Pokemon" doesn't necessarily convey that.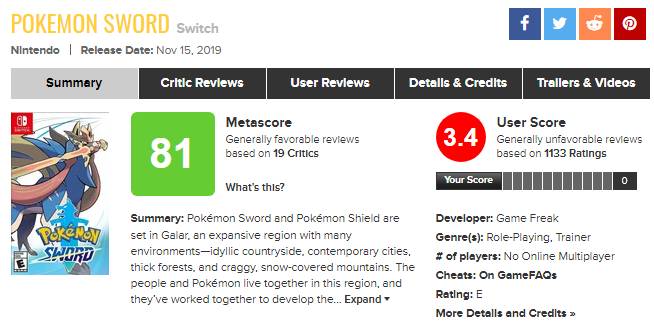 The entire situation is certainly frustrating for all parties involved. Clearly there are very passionate Pokemon fans who wish that Pokemon Sword and Shield were more akin to previous games in the franchise. But those fans are also clearly just a vocal minority of dedicated players, as the core audience of Pokemon is all but certain to still purchase the new games and enjoy them regardless of the controversies or review bomb. As for Game Freak's reaction to the ongoing controversies, only the studio knows what best to do next.




Pokemon Sword and Pokemon Shield are available now exclusively on Nintendo Switch.