There have been a ton of  Overwatch 2 leaks lately, with many of them stemming from Rod Breslau, also known as "Slasher." One cla...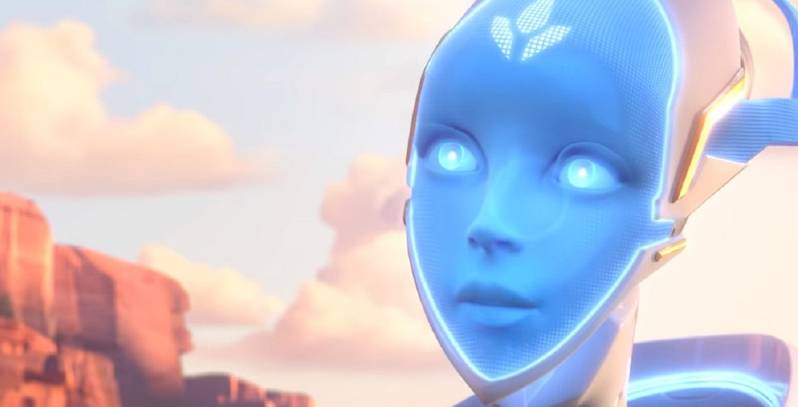 There have been a ton of Overwatch 2 leaks lately, with many of them stemming from Rod Breslau, also known as "Slasher." One claim made by Breslau was that hero 32 would be revealed alongside Overwatch 2, and that it would be none other than Echo. However, Breslau has since walked back that claim, as it seems as though Overwatch hero 32 will be a different character entirely.




Fans have been speculating that Echo would be hero 32 since she was first detailed by Jeff Kaplan at last year's BlizzCon event. However, Breslau has deleted the information about hero 32 from his Overwatch 2 leak as it is "likely untrue." This doesn't mean that Echo won't come to Overwatch or Overwatch 2 at some point down the line, but rather that Overwatch hero 32 may just be someone else.





If Echo isn't Overwatch hero 32, then it's hard to say who it will be. One possibility is that Mauga will finally be added to the game. For the uninitiated, Mauga was originally supposed to be hero 31, but his planned abilities were incorporated into the new tank hero Sigma instead. Like Echo, Mauga has already been featured in Overwatch lore, having made his debut in the Baptiste short story, and so his addition to the hero shooter is likely just a matter of time.



my previous tweet on hero 32 expected to be Echo has been deleted as it is likely untrue, and the story has been updated

— Rod Breslau (@Slasher) October 27, 2019




Unfortunately, it doesn't seem like Overwatch fans will learn the identity of hero 32 in the game anytime soon. Many of the rumors claim that Blizzard will not reveal a new Overwatch hero at BlizzCon 2019, and that it will instead use the platform to showcase the sequel itself. There will undoubtedly be new heroes added to Overwatch 2 down the line, but those announcements may have to wait.




In the meantime, the Overwatch 2 BlizzCon 2019 announcements are expected to be pretty big. The rumors say that Blizzard will unveil Overwatch 2's 4-player co-op campaign, alongside a new map and a new game mode called Push. BlizzCon 2019 attendees may even have the chance to try Overwatch 2 out on the show floor, though that has yet to be confirmed or denied by Blizzard.




Those looking forward to Overwatch 2 should tune in to BlizzCon 2019 on November 1 to see just how much truth there is to all these rumors.




Overwatch 2 is rumored to be in development for unspecified platforms.