There have been a number of rumors about  Overwatch 2 lately, with most of them pointing to the game's reveal coming at BlizzCon 2019 o...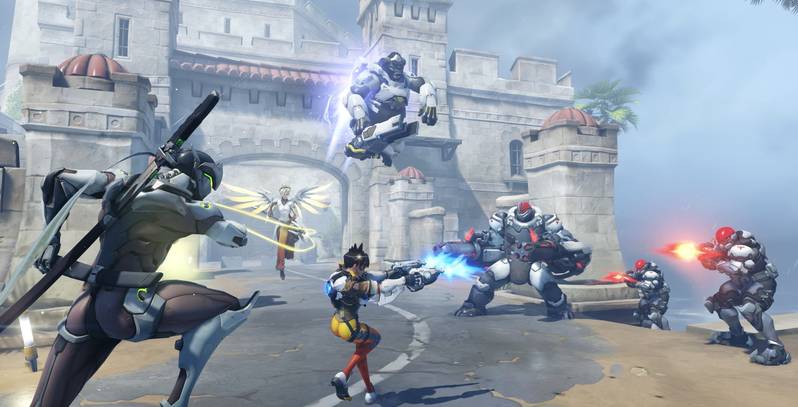 There have been a number of rumors about Overwatch 2 lately, with most of them pointing to the game's reveal coming at BlizzCon 2019 on Friday, November 1. One of the most prominent Overwatch 2 leakers has been Twitter user Metro_OW, who has accurately leaked Overwatch news in the past. Metro_OW has continued to post Overwatch 2 rumors on Twitter, with the latest pointing to a vague release window for the sequel.




While some may have hoped for a surprise Overwatch 2 release right after it's announced at BlizzCon 2019, that doesn't appear to be the case. According to Metro_OW, Blizzard is targeting 2020 for the Overwatch 2 release date at the earliest. While this is a huge release window for the game, we may actually be able to narrow it down quite a bit (though fans should still take this all with a grain of salt until Blizzard makes an official announcement).






As Overwatch fans will know, Blizzard has invested a lot into the Overwatch League. The next season of the Overwatch League will run until until August 9, and it will be followed by the postseason playoffs, culminating in the Grand Finals likely sometime in late September. Introducing Overwatch 2 could potentially throw a huge wrench into the Overwatch esports plans, and so we don't expect Overwatch 2 to be released while 2020 Overwatch League season is going on.



OW 2 is planned for release in 2020, it won't be out right after Blizzcon.

— Metro (@Metro_OW) October 27, 2019




This means that we can likely narrow the Overwatch 2 release date down to October through December of 2020. Out of these months, perhaps the most likely release month would be November 2020, as that's also when the next-generation consoles the PS5 and Xbox Scarlett are expected to launch. It makes sense for Blizzard to prepare Overwatch 2 as a launch title for the next-gen consoles, as it would ensure that it's available on the new systems right out of the gate.




This would also give the original Overwatch one more year to go through all of its seasonal events and the like before it's replaced by Overwatch 2. And if the rumors are to be believed, the game will literally be replaced by Overwatch 2. One of the prevailing rumors about Overwatch 2 is that it will be released as a big update for the first game, completely replacing it with a new engine, a 4-player co-op PvE campaign, a new game mode, and more. Of course, it's possible that Metro_OW's information is off or Blizzard may decide to throw everyone a curveball and release Overwatch 2 on a completely different date, but that remains to be seen.




Whether or not any of these Overwatch 2 rumors are true is up for debate, but we should learn more come BlizzCon 2019 on November 1.




Overwatch 2 is rumored to be in development for unspecified platforms.