Blizzard has finally pulled the curtain back on  Overwatch 2 , and it has confirmed that many of the pre-BlizzCon 2019 leaks were true. Thi...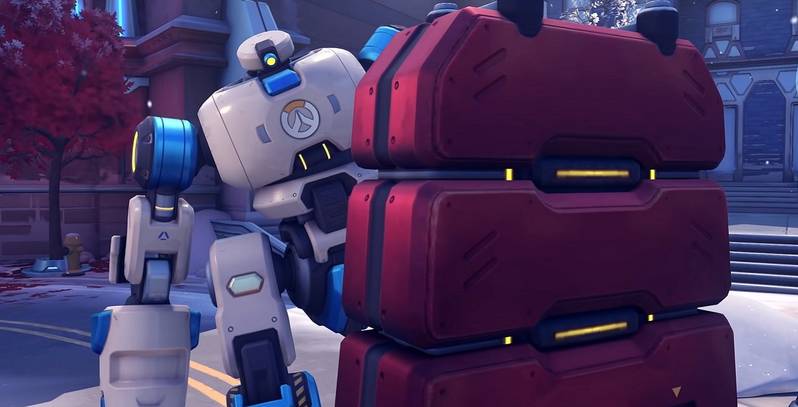 Blizzard has finally pulled the curtain back on Overwatch 2, and it has confirmed that many of the pre-BlizzCon 2019 leaks were true. This includes the reveal of a brand new PvP game mode called Push, which is considered by Blizzard to be one of the "core" Overwatch game modes moving forward.




In Push, the teams try to get a robot to push an object to their objective before the opposing team. It will be a standard 6v6 mode, and it will be incorporated into Quick Play, Competitive, and the Overwatch League moving forward. There will be some maps that will be built with Push in mind, with one of the first ones being the new Toronto map, which was also leaked ahead of time.





Since Overwatch 1 and Overwatch 2 will be sharing maps and new heroes, one has to imagine that Push will be coming to the original game as well, though that wasn't explicitly stated at BlizzCon. In any case, release dates for the new mode and map weren't revealed at BlizzCon 2019, so fans of Blizzard's hero-shooter will have to sit tight for more information.






The addition of Push to the Overwatch experience is significant as it's the first major new game mode added since launch. All the other game modes have been largely relegated to Arcade and limited-time experiences, and have not been incorporated into Quick Play or Competitive. At the very least, this should provide Overwatch fans with some more variety than they're used to, which could potentially make play sessions more consistently entertaining.




That's assuming fans react positively to Push. The new Overwatch Push mode is playable at BlizzCon 2019, so we may learn of some early impressions over the weekend, but it's unclear when the general public will get a chance to try it out. Blizzard will no doubt be tweaking the mode based on fan feedback before it's introduced, so even if those at BlizzCon are unimpressed, the company will likely make changes to improve things before launch.




We should learn more about when Push is coming to Overwatch, not to mention the general Overwatch 2 release date, in the coming months.




Overwatch 2 is in development for unspecified platforms.