Right on the heels of its recent successes with Fallout: New Vegas  inspired RPG, The Outer Worlds , Obsidian Entertainment revealed that it...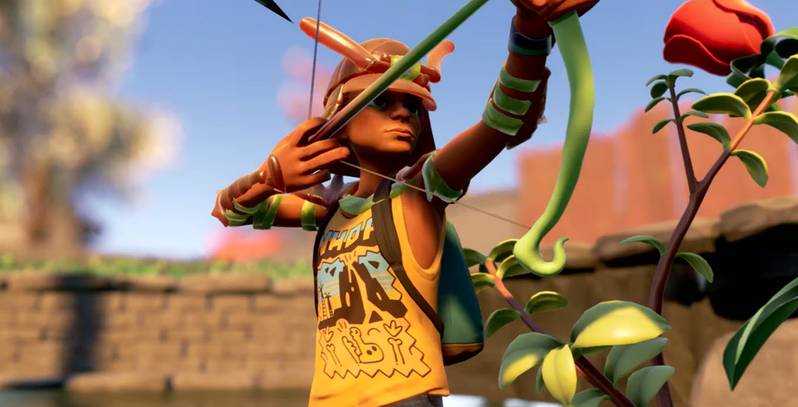 Right on the heels of its recent successes with Fallout: New Vegas inspired RPG, The Outer Worlds, Obsidian Entertainment revealed that it has even more news to share in terms of a brand new IP. Microsoft's X019 event kicked off with a brand new Inside Xbox livestream revealing plenty of new content including the Obsidian announcement. While the studio is commonly linked to RPG style games, its newest IP, Grounded, is set to shake things up.




Revealed at Microsoft's X019 event in London, Obsidian Entertainment's next IP is a survival sim called Grounded. It's debut trailer also reveals a Honey, I Shrunk The Kids style twist in that the player and other participants appear to be outdoors and tiny. Bugs such as ants and spiders become bigger threats as players attempt to fashion weapons and armor out of common reimgs like sticks and bark.





More details were provided after the trailer from studio design director Josh Sawyer and senior programmer Roby Atadero. The studio had been interesting in making a survival style game and following the launch of Deadfire, a small team formed to begin what would eventually become Grounded. Surprisingly, Grounded was in development prior to the studio's acquisition by Microsoft, but the company loved the idea so much that they provided additional support and reimgs.






Sawyer confirmed that Obsidian Entertainment does have multiple development teams so for those hoping for more RPG experiences, the team will have more to share at a later date. For now, Grounded will be coming to the Xbox Insider program and Xbox Game Preview prior to release in order to get the community involved to help shape the experience.




So far, 2019 has been very kind to the veteran studio as The Outer Worlds has been getting glowing reviews from both critics and fans alike. The game manages to tow the line between familiar elements from past Obsidian RPGs while also introducing new features to liven up the experience. Based on what was shown off and revealed today, the future looks bright for Obsidian fans.




Grounded launches Spring 2020 for PC and Xbox One.