Final Fantasy 7 Remake  just gifted its followers with a slew of screenshots. There are over 20 of them depicting different aspects of the g...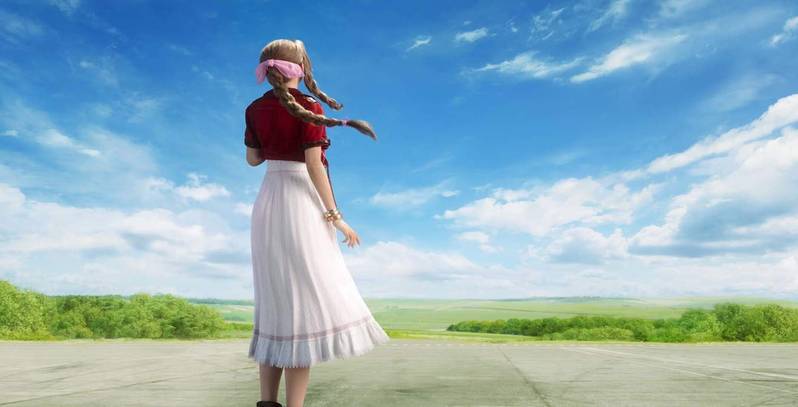 Final Fantasy 7 Remake just gifted its followers with a slew of screenshots. There are over 20 of them depicting different aspects of the game. Square Enix also took the time to elaborate on a large portion of the shots, giving fans new information behind the game's mechanics and development.




The first group of screenshots features new character key art. Cloud's allies and fellow Avalanche members Aerith, Barret, Briggs, Jessie, and Wedge can all be seen in these. Biggs, Jessie, and Wedge's images also came with some profile information, noting Biggs as calm, cool, and collected, Jessie as head of team procurement, and Wedge as witty and charming. Fans also get a look at the Turks - Avanlache's enemies and the elite squad of soldiers from the Shinra Corporation. Both Reno and Rude make an appearance here, and like Avalanche, Square Enix gave the characters profiles, stating Reno is cynical and aloof, and that Rude is a man of few words.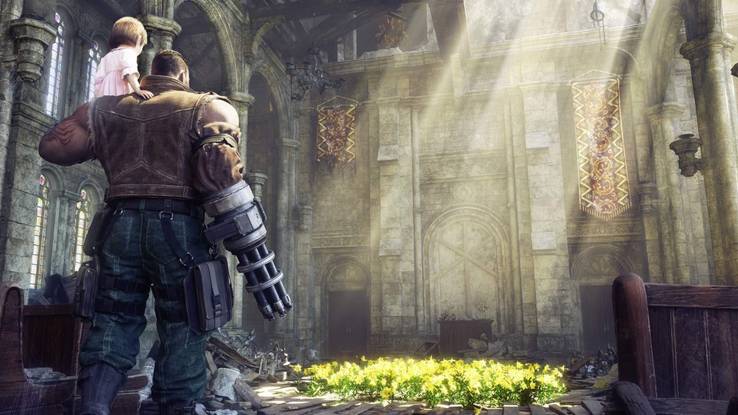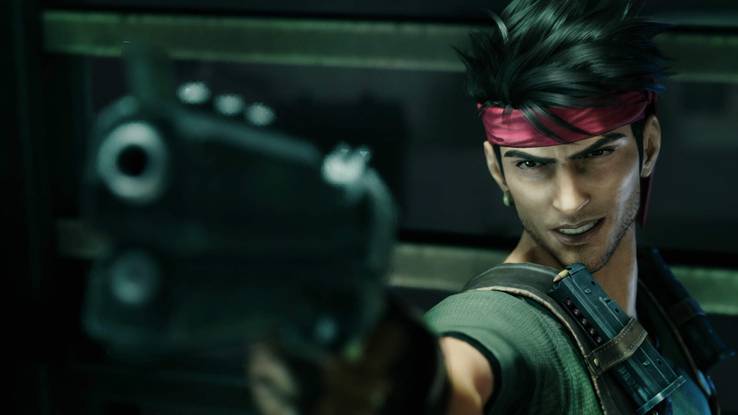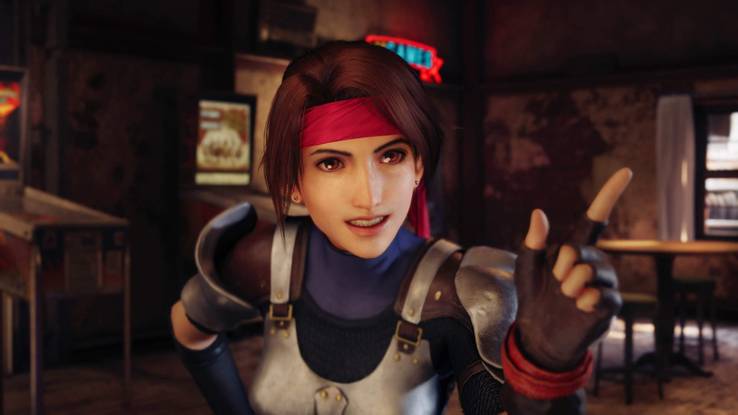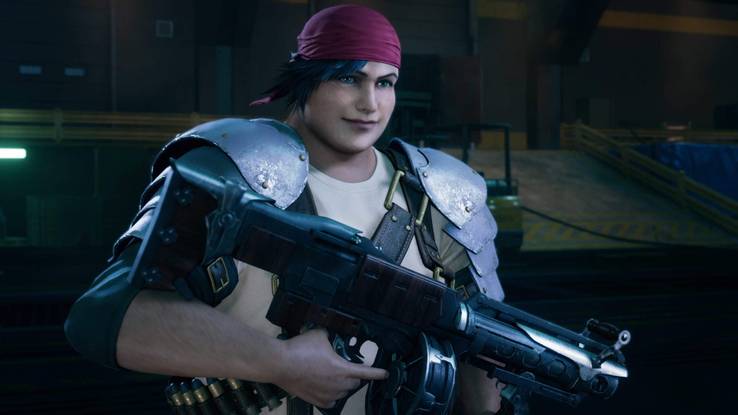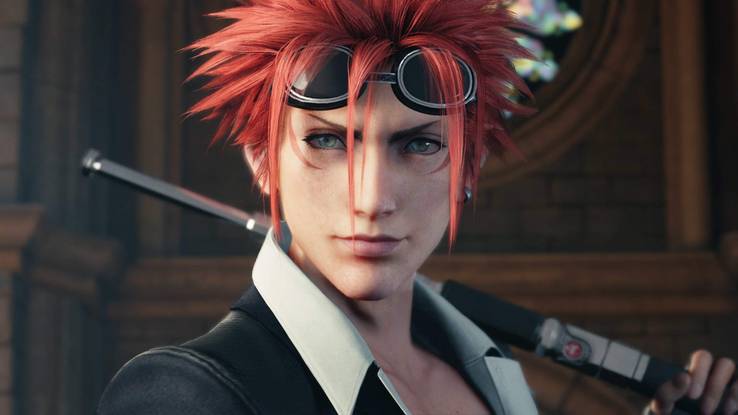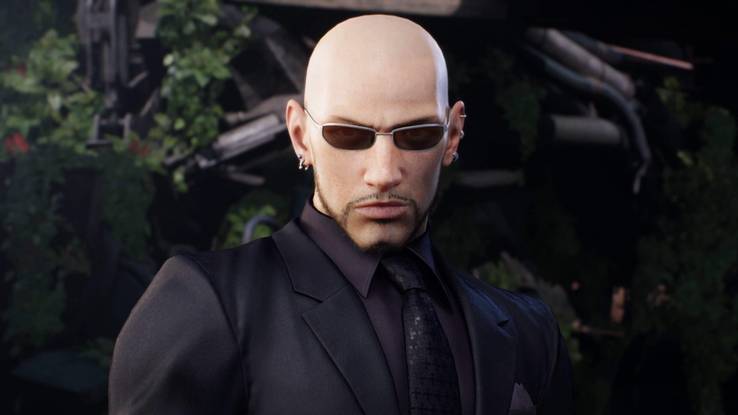 Every playable character comes with their own unique abilities that the player can activate by pressing "triangle." The screenshots use Cloud to show this mechanic off. Activating his special ability will allow him to switch between two different attack modes: Operator and Punisher. Operator acts as Cloud's regular attack style, while Punisher sacrifices his movement speed to make his attacks more lethal.




The playable cast can also utilize powerful Limit abilities. In the case of these particular screenshots, fans get a look at two of Cloud's: Triple Slash (a combo of three powerful consecutive hits) and Blade Burst (a long-range attack in the form of energy waves).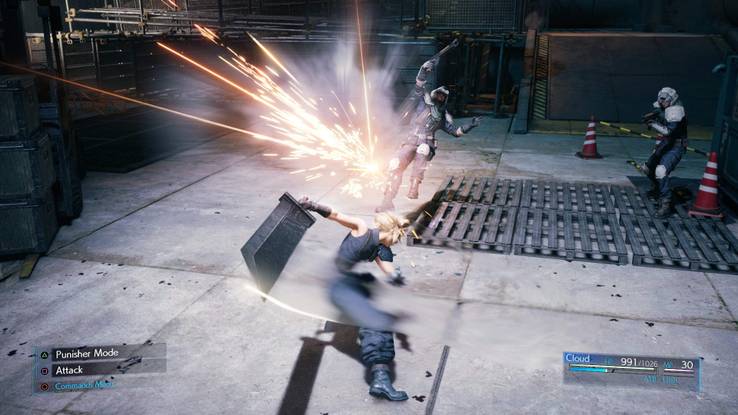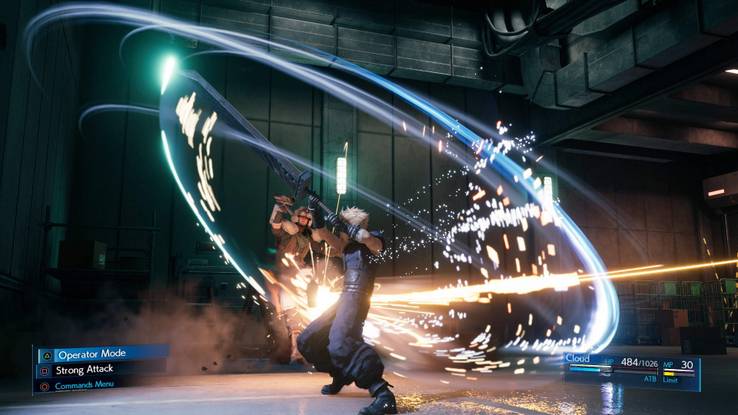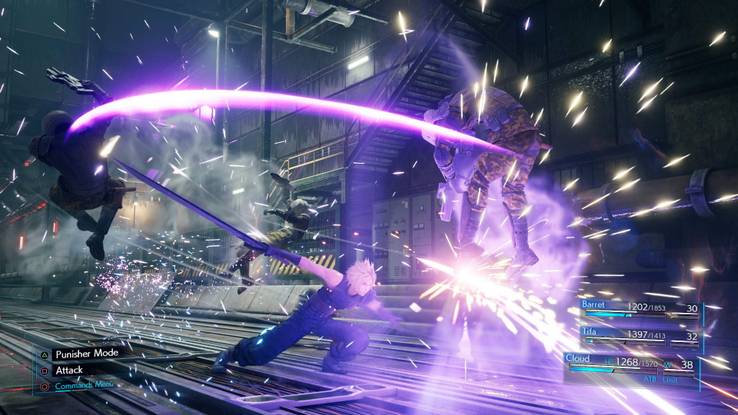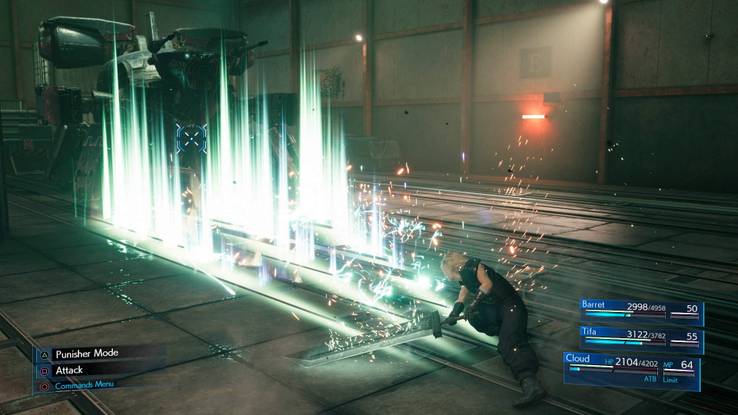 Like characters, every available weapon in the game comes with its own special abilities, too. A proficiency bonus gauge tracks each of these abilities and can be maxed out by using a particular weapon frequently. When maxed, a character can use that specific weapon's ability with any of their other weapons.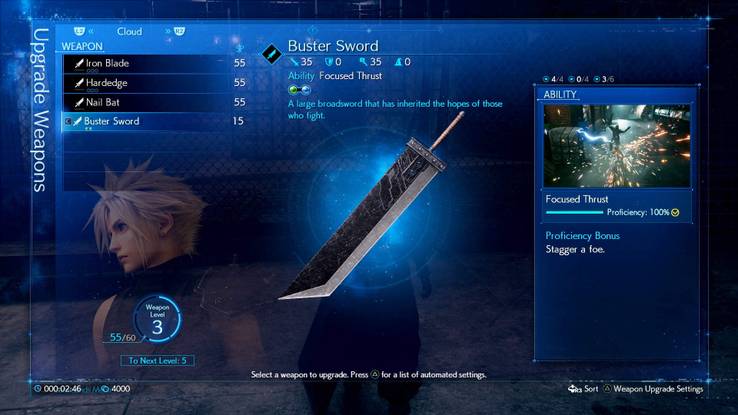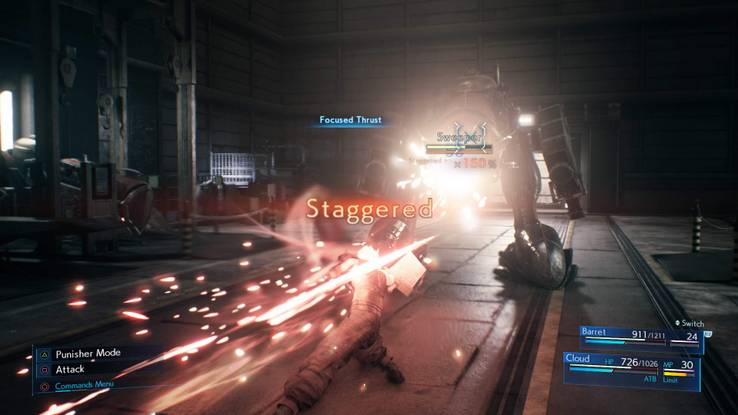 Weapons can also be upgraded and enhanced through materia. In fact, materia governs a lot of the game's combative actions. For instance, Cloud and his allies can cast spells with specific materia or assess the weaknesses of their enemies. Materia can also be used to cast summons, and these screenshots reveal a new one: Chocobo and Moogle. These two work as one to blast and trample enemies.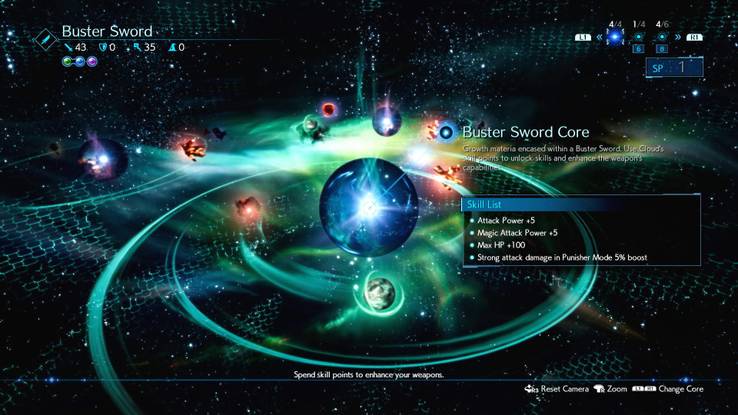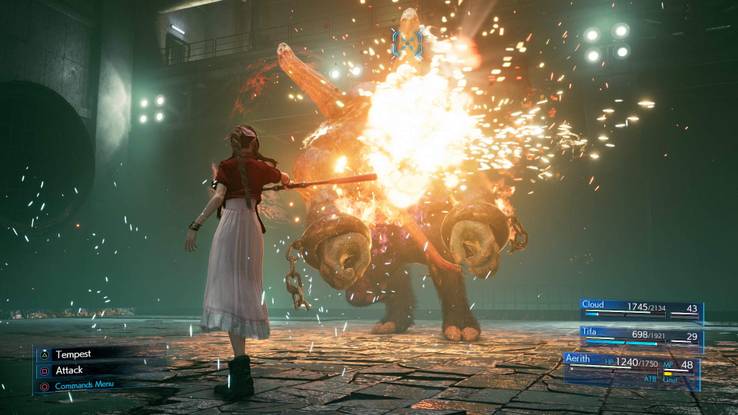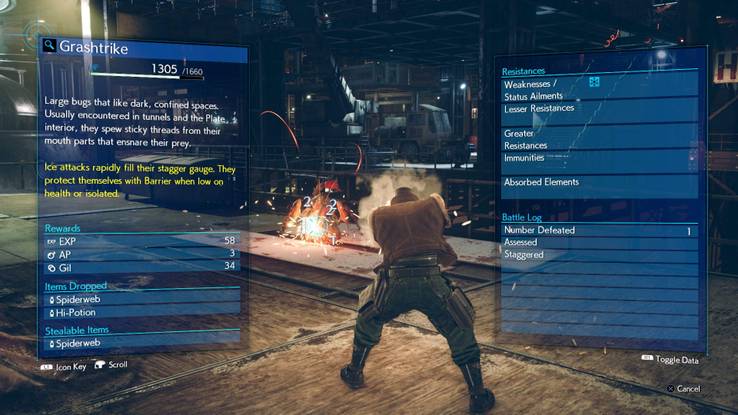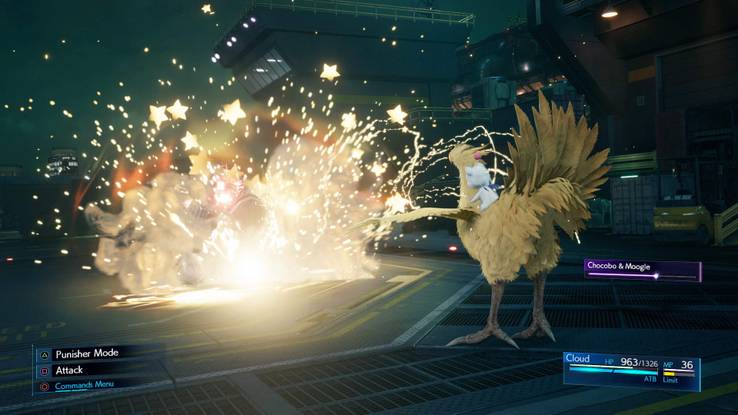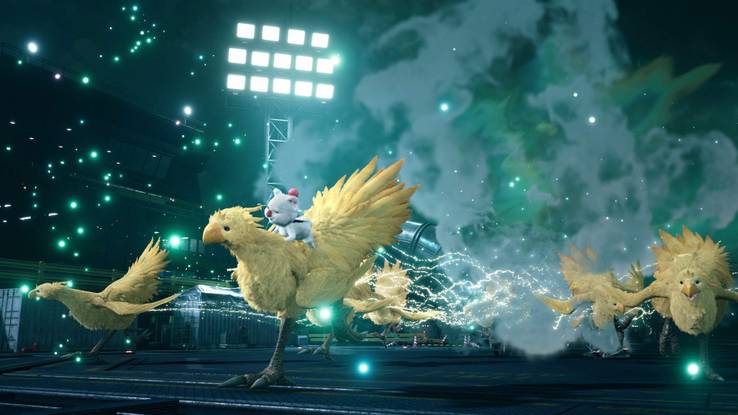 Finally, the screenshots show off the in-game reimaginings of original Final Fantasy 7 locations through Aerith's house and the Church Slumps. Fans also get a look at how to access the game's Classic Mode, which involves visiting the game's difficulty settings. Last but not least, fans get to see some of Final Fantasy 7 Remake's mini-games and side activities: playing darts in Seventh Heaven, and Motorcycle Dueling.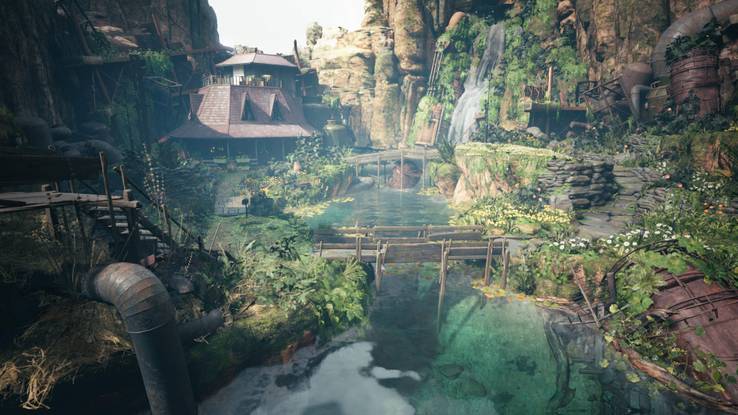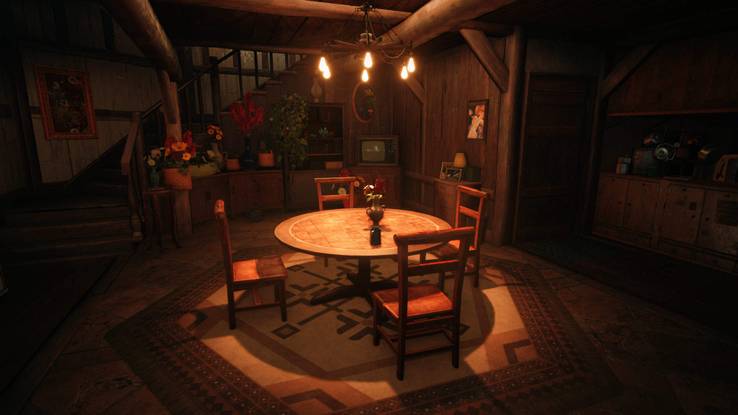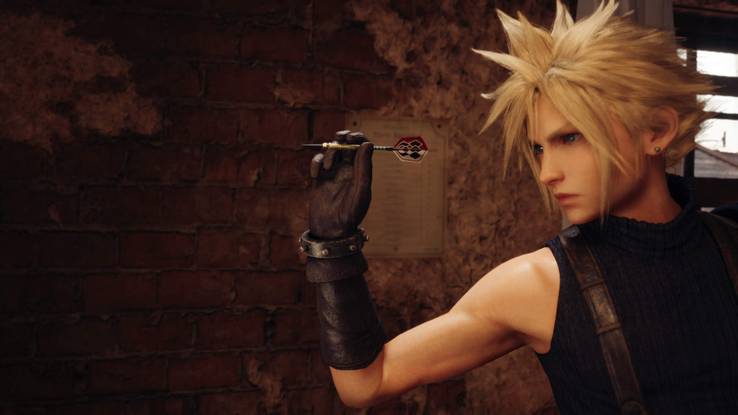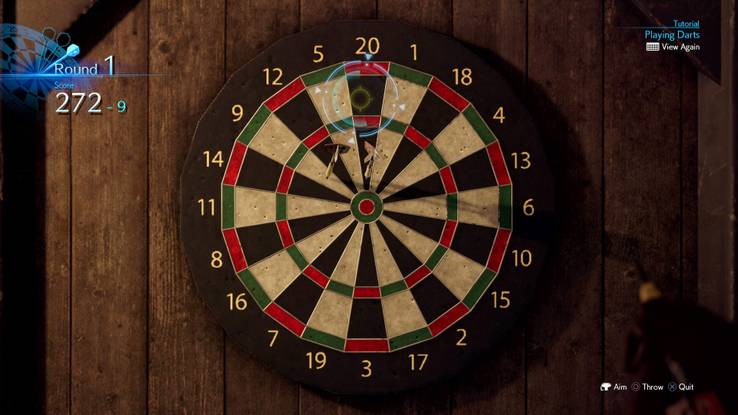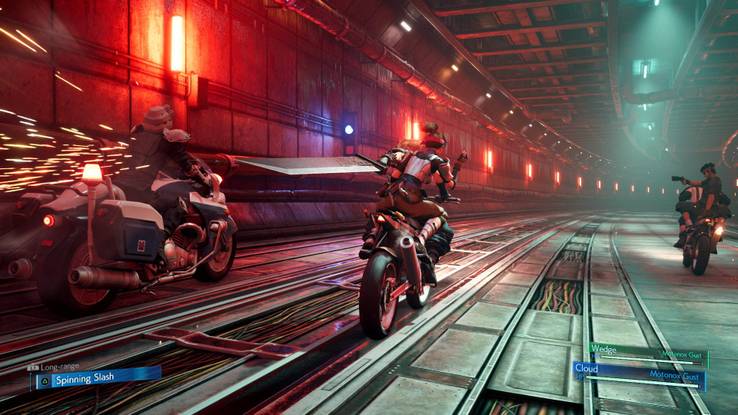 Final Fantasy 7 Remake launches March 3, 2020 for PS4.





Source: Square Enix Blog