Every few days Borderlands 3 adds a new Shift Code to the pile, giving players a new key for the Gold Chest on the Sanctuary ship . At this...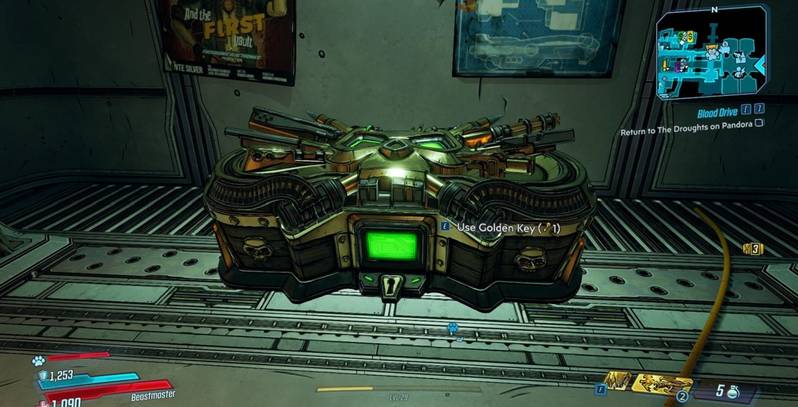 Every few days Borderlands 3 adds a new Shift Code to the pile, giving players a new key for the Gold Chest on the Sanctuary ship. At this point, most Borderlands 3 players have come to expect a Shift Code release, to the point that developer Gearbox Software has to explain that preface any announcement with a disclaimer that no Shift Code is on the way.




Luckily, Gearbox Software CEO Randy Pitchford has been very generous in the weeks after the launch of Borderlands 3, revealing a SHIFT Code every few days. And once again Pitchford has unveiled a new Shift Code, which can be seen below.






Originally, Pitchford unveiled a different SHIFT Code, but it appears that it did not work for Borderlands 3 players. He then returned with a new code that we have confirmed does work and will unlock a Gold Key for players on any platform.




It is worth mentioning, though, that the original, incorrect SHIFT Code was set to expire later today at 10am CET, but it's unclear if this replacement code has the same limitation. In other words, it's better to input the code now and claim the key rather than wait and see if it becomes unusable.



Ugh! Code expired - Apologies for technical difficulties! I'll begin self flagellation.

In the mean time, please use this code: WSC3T-BBFSB-95JCC-33333-JS3Z6

Also, others cleaned up my mess and tell me the expired code should now also work if you have not already redeemed it. https://t.co/XGV7Zn2R0f

— Randy Pitchford (@DuvalMagic) October 18, 2019




For those that might be familiar with SHIFT Codes, each one can be redeemed on the official Gearbox Software Shift site. After linking the Shift account with an account on any platform, players will then earn Gold Keys for that account. Once complete, open up Borderlands 3 and head to the mail section in the Social tab. There should be a Gold Key available.




Now, with Gold Key in hand, head to Sanctuary and look for the big chest towards the back of the ship. Spending a key will unlock high quality loot, usually of the Epic variety or higher. The Gold Key chest is not going to give unique Legendary loot from boss drops, but it is still a good way to increase one's arsenal.




Borderlands 3 players are going to want to continuously build out their arsenal for several reasons. The first is that they never know when one weapon type will become more viable thanks to Gearbox Software's buffs. For a while, the Lyuda sniper rifle was one of the best weapons in the game, but a nerf has seen its viability drop. It's still a great boss kill weapon, but the Lyuda sniper rifle is not nearly as potent.




The other reason to keep filling out the arsenal is because a Halloween event is on the way to Borderlands 3 at the end of the month. Full details on the event have not yet been revealed but there will be at least one new boss for players to take on.




Borderlands 3 is available now for PC, PS4, and Xbox One.