Just in case one Borderlands 3 Shift code for a Golden Key wasn't enough for players this weekend, Gearbox CEO Randy Pitchford is offer...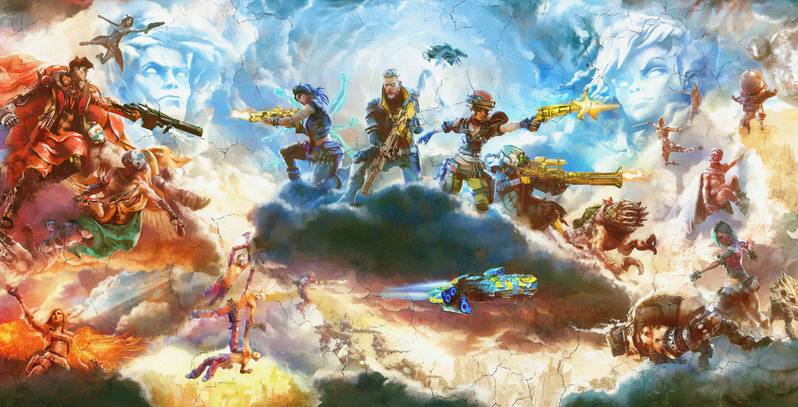 Just in case one Borderlands 3 Shift code for a Golden Key wasn't enough for players this weekend, Gearbox CEO Randy Pitchford is offering up a second. Yesterday's Golden Key disappeared early Sunday morning, so Pitchford has put out a second code that will last until 8:00 am PT Monday morning. For Borderlands 3 players hoping to maximize their earned loot, copy Pitchford's code and redeem it either in-game or at Gearbox's official website.




The code in question is as follows: CZWJJ-X6XHJ-9CJC5-JTT3J-WZ6WC. Redeeming the code will grant a single Golden Key, accessible withing Borderlands 3. A Golden Key can be used to the Golden Chest found within Borderlands 3's Sanctuary III home base. After opening the chest, the Golden Key will be consumed and players will be rewarded with random gear or weapons. After that, Borderlands 3 players will have to wait for another Golden Key Shift code to gamble in the Golden Chest again.





Given that Borderlands 3's current loot system is almost entirely RNG, using Golden Keys is as good of a chance as a great piece of gear as doing boss runs. Of course, that's apparently going to change soon. In Borderlands 3's most recent patch, Gearbox confirmed that it was working toward unique boss pools of loot. As in every boss has a chance of dropping just a select group of items. With this feature Borderlands 3 players can focus on specific bosses when they're hunting for specific loot.




Borderlands 3 players looking for exciting an unique loot should also look toward the ongoing in-game Halloween event, the Bloody Harvest. By completing up to 15 of the unique Bloody Harvest challenges during the event, Borderlands 3 players can earn 4 different unique pieces of loot. There's a weapon trinket, ECHO device,  skin, and weapon skin available to earn. But only those who put in the work will come away with the best rewards.



Sunday Borderlands 3 Bloody Harvest! SHiFT code for a BL3 Golden Key:

CZWJJ-X6XHJ-9CJC5-JTT3J-WZ6WC

Active until 10am CS Monday.

Redeem in game or via https://t.co/qeoZfch3Wu - Collect Golden Key from in-game mail in "Social" menu.

Happy Vault Hunting! pic.twitter.com/u64VWlkU0e

— Randy Pitchford (@DuvalMagic) October 27, 2019




Whether it's via Golden Key Shift codes, boss loot, or Bloody Harvest challenges, there's always more loot to earn in Borderlands 3. The only mistake a player can make is not taking free loot that's sitting right there in front of them. If Gearbox is going to expand Borderlands 3's inventory space, players will need the weapons to fill it up. Make sure to redeem today's Shift code in the next 12 hours or so, before it disappears forever.




Borderlands 3 is available now on PC, PS4, and Xbox One.