As with almost every weekend, another  Borderlands 3  Shift code is now available, and that means that players can once again get another Go...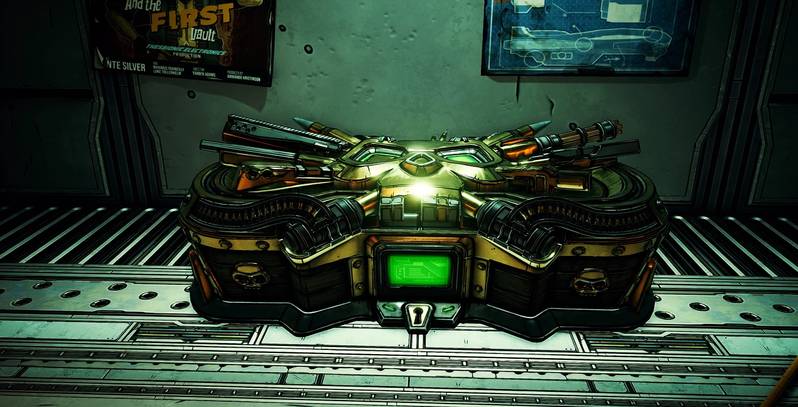 As with almost every weekend, another Borderlands 3 Shift code is now available, and that means that players can once again get another Golden Key to get some easy, high-tier loot from the Golden Chest.




Much like the previous Shift codes, this one comes courtesy of Gearbox CEO Randy Pitchford via Twitter, and is only active for one day, so players will want to act fast to snag this code for Borderlands 3. The code only nets players one Golden Key, but with how frequently these codes pop up, they really add up.





Today's Shift code is as follows: 5ZWTT-SZXZ3-SW3W5-33BTT-X5Z3H. Players can redeem these codes in a couple different ways: through the Borderlands website directly, through the Shift website, or through the in-game Social menu. When players have successfully redeemed the code, the Golden Key will be waiting in the player's in-game mailbox. From there, players can spend that Golden Key at the Golden Chest aboard Sanctuary 3 for a chance at some of the best weapons in Borderlands 3. The code is active until until 10 a.m. CST Friday.





Borderlands 3 also received a small update today, which will make some fans really happy. Today's Borderlands 3 hotfix made it so Anointed enemies are no longer immune to Cryo damage (Zane mains rejoice), as well as fine-tuned some elements of the Bloody Harvest event which is still ongoing. Previously, Anointed enemies were immune to Cryo damage which completely nullified one of the most popular Zane builds at higher Mayhem levels due to the increased Anointed enemy spawn rates, but now Zane can really shine with his Cryo build thanks to today's update.






The changes to the Bloody Harvest Halloween event make it so that players can find the event-exclusive legendary items a bit more easily. Captain Haunt will now be a little bit harder to kill thanks to increased shields, but his legendary drop rate has also been increased. The loot drop rate from Loot Ghosts has also been increased, and they will have an increased chance to drop event-specific legendary items. Hecktoplasm drops have also been increased so players do not have to grind as much to get full of Hecktoplasm. Overall, today's patch helped smooth over the Halloween event, but the Anointed change is what many people are excited about.




While many fans are currently enjoying the wacky Bloody Harvest event, die-hard fans have their sights set on the upcoming Maliwan Takedown event that will bring raid bosses and endgame content to Borderlands 3. The takedown will feature unique enemies and powerful legendary gear for players to earn, so fans are using the Bloody Harvest event to help gear up for whaever awaits in the Maliwan Takedown. Hopefully more details of the new content will start coming forward as the Bloody Harvest comes to a close.




Borderlands 3 is available now for PC, PS4, and Xbox One.