Following the announcement of the upcoming anime-tie-in last week, My Hero One's Justice 2 has received a brand-new teaser courtesy of Banda...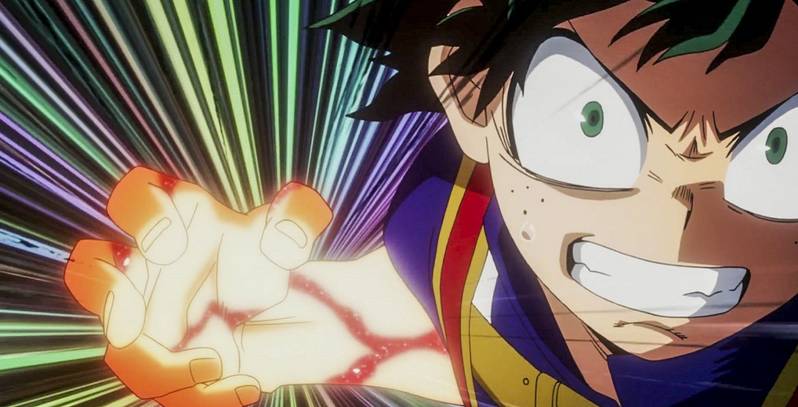 Following the announcement of the upcoming anime-tie-in last week, My Hero One's Justice 2 has received a brand-new teaser courtesy of Bandai Namco's YouTube channel. The video game adaptation of the popular anime phenomenon My Hero Academia has received a tentative release window as well as a few small hints at the game's main conflict.




Clocking in at only 25 seconds, the trailer shows off some artwork of series' protagonist Izuku Midoriya facing off against brand new antagonist Kai Chisaki, the two exchanging heated words in a voice-over as My Hero Academia's iconic theme plays in the background. Text crosses the screen stating "two sides of justice clash again" before the title card appears teasing a vague release window of 2020.





There's not much to pull from the brief teaser, but the dialogue shared between Midoriya and Chisaki does hint towards the narrative that My Hero One's Justice 2 might follow. Through their short exchange, it becomes clear that Midoriya is fighting to redeem Kai Chisaki from the side of villainy, claiming, "I'll do whatever it takes to save you," before the trailer ends with Chisaki coldly remarking, "they're all cretins infected with hero syndrome." This appears to be our first hint towards a story mode for My Hero One's Justice 2 that will likely center around the plot of the unaired fourth season.






The franchise's first entry hit shelves just over a year ago, with My Hero One's Justice releasing on consoles and PC. It was met with mixed reviews, with most critics citing its small roster and lack of depth in combat as major issues. These complaints are what Bandai Namco is looking to rectify in its newest take on the series, claiming in Weekly Jump that the roster will feature a number of new heroes and villains as well as the character's quirk abilities receiving a significant upgrade.




It seems as though the game will have a lot of new material to pull from when it does debut next year, with the sequel supposedly featuring characters and content from the currently unaired fourth season of the show. The antagonist in the trailer, Kai Chisaki (or as he's known under his villainous alias, Overhaul), is merely the first look at the updated season four roster that will feature in the game. Seeing how the first My Hero One's Justice pulled content from the first and second seasons of the widely-acclaimed anime, My Hero One's Justice 2 will have vastly more characters to bolster its previously modest roster with after season 4 premieres in Japan in a few weeks time.




My Hero One's Justice 2 is in development for PC, PS4, Switch, and Xbox One.