Two of Mortal Kombat 's most storied and popular arena stages may be coming back, confirmed via datamined voice lines from Mortal Kombat...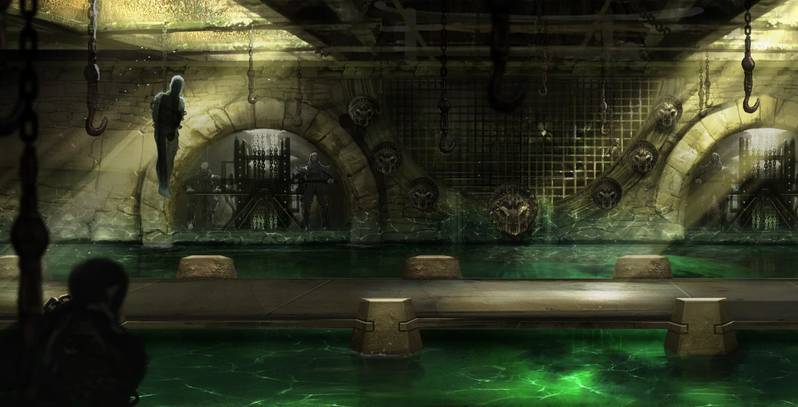 Two of Mortal Kombat's most storied and popular arena stages may be coming back, confirmed via datamined voice lines from Mortal Kombat 11. Audio files showcasing Mortal Kombat 11's newest announcer voice lines have the names of the two stages spoken aloud. Mortal Kombat 11 players can look forward to the forthcoming release of both the Dead Pool and Soul Chamber stages.




A video showcasing the datamined audio files was uploaded by Youtube channel HaiTian. The video features five different announcers and their new audio lines for characters like Sindel, Joker, and Spawn. In addition to the new characters' names, the announcers also say Dead Pool and Soul Chamber, neither of which have been officially announced for the game. And no, sadly, they aren't referencing the Deadpool Marvel character. One announcer says "Don't fall in!" and "Seriously, no swimming" interchanged with Dead Pool.






The Dead Pool arena is perhaps Mortal Kombat's most iconic stage, outside of the spiked Pit stage. The Dead Pool debuted all the way back in Mortal Kombat 2, a torture chamber filled will green acidic liquid and hanging hooks. It's even apparently based on the torture chamber from the film Big Trouble in Little China. The last full appearance of the Dead Pool is back in 2011's Mortal Kombat reboot, as it was only shown briefly in Mortal Kombat X.




The Soul Chamber may be less storied than the Dead Pool, but it has its own legacy going back to Mortal Kombat 3. Originally, the Soul Chamber featured a giant tree within Shao Kahn's fortress, a carved gaping mouth at its center. Within the mouth, the souls of the damned flew in a ghostly stream. In Mortal Kombat X the stage was updated to instead feature a giant statue of a canine-shaped maw, with giant tentacles reaching out to the sides of the room.






What NetherRealm's plans are for the Dead Pool and Soul Chamber stages remains to be revealed. Odds are that they'll both be made available as DLC purchases, since most post-launch Mortal Kombat 11 content is. The Kombat Pack doesn't make any mention of including new stages, so it isn't likely going to be released as part of that. There is a chance that it's released for free or as part of a puzzle or event, but given how lucrative the Dead Pool could be especially it's hard to imagine it not being a microtransaction. Expect more information on the new stages in the weeks or months to come.




Mortal Kombat 11 is available now on PC, PS4, and Xbox One.