Last week, Mortal Kombat 11 's third DLC character, the Terminator T-800, was added to NetherRealm Studio's new fighting game. Since...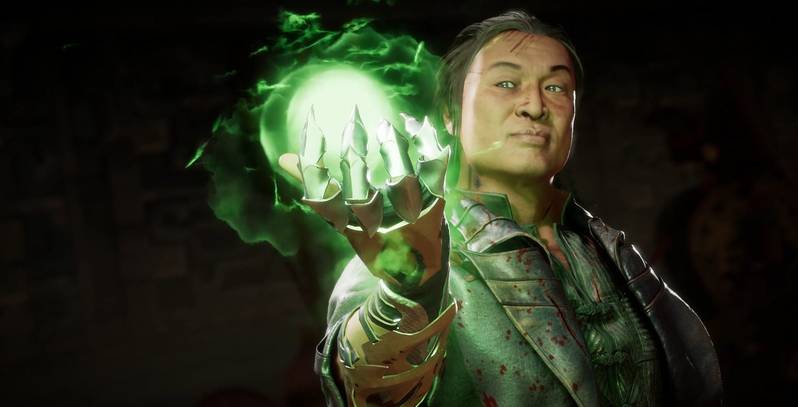 Last week, Mortal Kombat 11's third DLC character, the Terminator T-800, was added to NetherRealm Studio's new fighting game. Since then, players have learned a lot about the Terminator, including something that may come as quite a surprise to some fans. Specifically, it has recently been discovered that this new MK11 DLC character has introduced a bug into the game, which players can exploit in order to gain infinite armor.




This Mortal Kombat 11 glitch revolves around pitting Shang Tsung against a Terminator player that is using the character's Terminate ability. Terminate grants the fighter with armor when used, and landing Shang Tsung's Soul Steal ability against such a Terminator player is how this MK11 glitch is executed. Once the Shang Tsung player has performed a successful Soul Steal, they can simply use Terminate themselves to have infinite armor.






Furthermore, a player that has performed this Mortal Kombat 11 exploit also has the ability to block and jump, which the Terminator can not do with Terminate active. This produces quite a powerful effect, giving glitched players the ability to perform a brutal assault against the Terminator in Mortal Kombat 11.




Certainly, the criteria that must be met to make use of this MK11 exploit is extremely specific, and players can avoid it very easily by simply not playing a Terminator variation with the Terminate ability. However, players that are already playing Shang Tsung in Mortal Kombat 11 may take advantage of this glitch when the opportunity arises, and Terminator players that enjoy using the ability should be aware of the beating they may receive for doing so.






That said, it is likely that NetherRealm will address this Mortal Kombat 11 bug with a hotfix in short order. Until then, though, Terminator fans are advised to either steer clear of his Terminate ability when matched up against a Shang Tsung or avoid the warlock's Soul Steal whenever possible. Indeed, a Tsung player that is not able to catch the Terminator with a Soul Steal will have to keep the fight fair, and they may just open themselves up for punishment, and a Terminator Fatality in MK11, if they are spending too much time trying to perform the glitch.




Mortal Kombat 11 is out now for PC, PS4, Switch, and Xbox One, with a Stadia version in development.