It's always exciting seeing new characters added to  Mortal Kombat 11,  and the Terminator is easily one of the characters fans are most...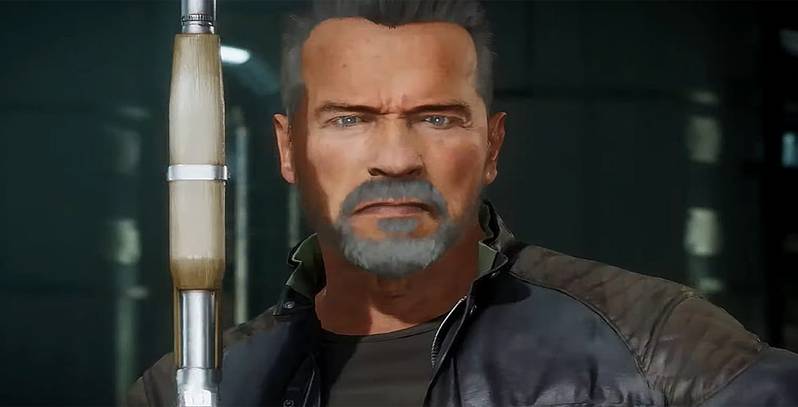 It's always exciting seeing new characters added to Mortal Kombat 11, and the Terminator is easily one of the characters fans are most excited about. And while Arnold Schwarzenegger isn't voicing the Terminator this time around, voice actor's Chris Cox's vocal performance is still incredibly similar to Arnold's. Fans can now get an extended look, as all of the Terminator's Mortal Kombat 11 intros have been revealed.




Fans have already seen quite a bit of the Terminator over the past few days. NetherRealm recently revealed three new Terminator brutalities, and the character popped up a little earlier than anticipated in the game via a "konsumable." The character's intros are pretty interesting and come packed with a ton of references to both the Terminator movies and Arnold's acting career, including one shameless "get to the chopper" reference.






It is possible to hear the difference in the voice acting versus Schwarzenegger's voice, but its still a pretty accurate representation of the character. It's definitely a lot better than the Sub-Zero skin with terrible voice acting. Fans still have a few days to wait before they can actually get their hands on the character, but it certainly seems like it will wind up being one of the more popular DLC characters in the game.






There's still plenty of content in the pipeline for Mortal Kombat 11's Kombat Pack which should keep fans pleased for some time. The reveal showed off quite a few interesting characters that will be making their way to the game, with characters like Sindel and The Joker making appearances. There will almost be more characters coming to the game beyond these characters too, if NetherRealm follows a pattern similar to Mortal Kombat X.




Hopefully, the future characters turn out to be as impressive as the last few have. Terminator looks primed to be a really cool fighter, and Nightwolf was generally well-received when he was released. There are likely to be some fumbles along the way, but NetherRealm has managed to impress most of their fans with their handling of the DLC so far. Hopefully, that trend continues into the future.