At Microsoft's XO19 conference, Dontnod Entertainment announced a brand new game. The  Life is Strange   and  Vampyr  developer is worki...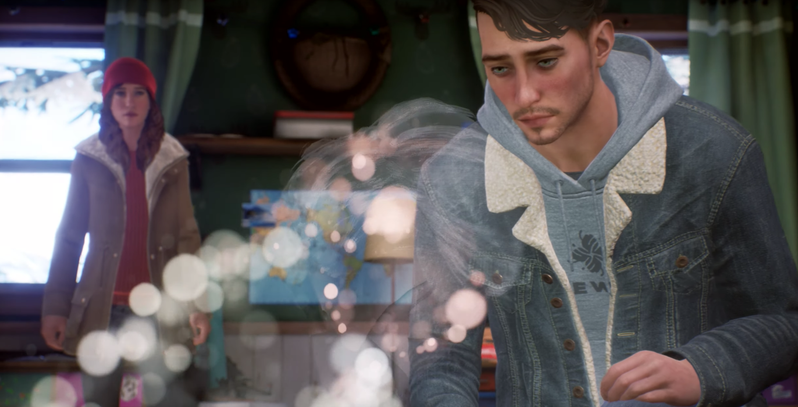 At Microsoft's XO19 conference, Dontnod Entertainment announced a brand new game. The Life is Strange and Vampyr developer is working on yet another new game, entitled Tell Me Why. Fans of the Life is Strange franchise should be excited for this one as it looks like it shares a lot of the same DNA.





The trailer stars a pair of teenage twins who are very close. Much like the character-driven Life is Strange, Tell Me Why appears to be a story where the focus is the intimate relationship between two characters with a supernatural twist. Graphically, it also looks a lot like it may be running on the same engine as Life is Strange, although the facial animations are far more detailed than anything in that series of games.




The YouTube video description lists it as an "intimate thriller,[in which] twins Tyler and Alyson use their special bond to unravel mysteries of their loving but troubled childhood. Set in beautiful small-town Alaska, Tell Me Why features true-to-life characters, mature themes and gripping choices."






Another detail revealed was that one of the twins, Tyler, is a transgender man. "We are especially grateful to Microsoft for its full support, openness and help regarding Tyler's identity and character, as a transgender man," said game director Florent Guillaume in a press release.




Dontnod's has a history of releasing these narrative adventure games like Life is Strange 2 in an episodic format. The trailer indicates that Tell Me Why does and does not conform to this structure. All three chapters of the game are coming in 2020, meaning the game is episodic in its structure, but not its release schedule. What this means yet is not entirely clear. Whether the game was planned to be episodic while it was in development is unknown.




The trailer opened with "Xbox Game Studios Presents" and no other publisher information was given, meaning Tell Me Why is likely to be an Xbox exclusive published by Xbox Game Studios. The game also coming to Xbox Game Pass when it launches, a further indication that the game will be at least a timed exclusive.




Tell Me Why is out on PC and Xbox One in Summer 2020.