2019's hit remake of  Resident Evil 2 is modern, scary, and incredibly fun. The most surprising thing about the game, though, is how its...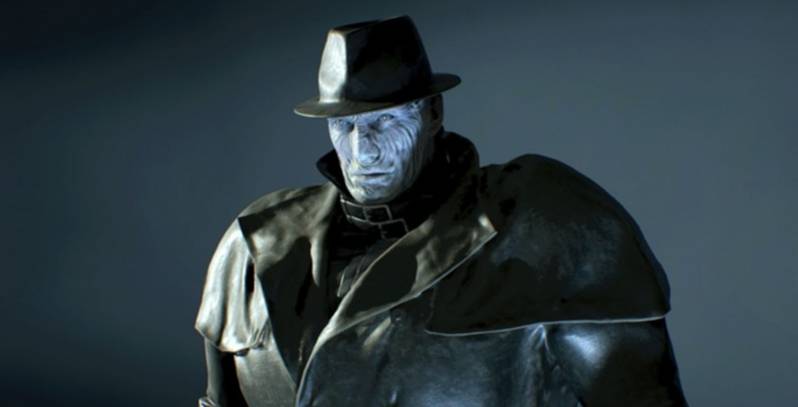 2019's hit remake of Resident Evil 2 is modern, scary, and incredibly fun. The most surprising thing about the game, though, is how its community continues to pump out awesome Resident Evil 2 mods that turn into instant memes. The latest mod stars everyone's favorite Mr. X, and it takes him down more than a few pegs.




When Resident Evil 2 launched in January, the Tyrant monster Mr. X was the scariest thing around. Chasing players from room to room relentlessly, like the Nemesis from Resident Evil 3, Mr. X was deadly and stress inducing. So naturally, his presence makes for the most hilarious mods of the year.





The latest in a series of great Mr X. mods, which includes one that makes him sing the DMX classic "X Gon' Give It To Ya" and one that turns Mr. X into Pennywise in RE2 , is a mod that makes the Tyrant tiny. The hilarious mod was shown off in a video by YouTube user Albert_Fn_Wesker, who got over half a million views on a video of a mod that turns Mr. X into Thomas the Tank Engine earlier this year. The ability to make Mr. X tiny was found in the Ultimate Trainer for Resident Evil 2 — a package that supports a ton of RE2 modding on PC.






The video shows Claire running around the mansion as the downsized Mr. X chases her. He is quite puny, but he can still pack a punch if he makes contact with the player, though it looks like this mod also makes his hitbox a lot smaller. In the video, the fact that Mr. X is just as fast as when he's big leads to hilarious animations and the funniest way to open a door in a Resident Evil game yet.




To note, the RE2 mod scene has not been limited to just Mr X mods. In fact, one of the best mods so far replaces the Resident Evil 2 player character with CJ from Grand Theft Auto: San Andreas. As some might expect, this mod also changes Mr. X into San Andreas villain Big Smoke.




It's pretty amazing that such a large community has cropped up over a single-player horror game. However, it's no surprise that so many creative fans have access to this game, considering Resident Evil 2 sold 3 million units its first week. This only continued to add to Capcom's success, as the developer is currently dominating the marketplace with games like Monster Hunter: World and is regaining favor with fans of series like Resident Evil and Devil May Cry.




Resident Evil 2 is out now for PC, PS4, and Xbox One.