The ambitious cloud streaming platform Google Stadia was revealed earlier this year, and it's available to Founder's Edition purchas...
The ambitious cloud streaming platform Google Stadia was revealed earlier this year, and it's available to Founder's Edition purchasers as of November 19. Stadia has launched with 22 games, though only one of them is an exclusive. Stadia's sole exclusive game at launch is an adventure horror game from Tequila Works, the studio behind titles like Deadlight and Rime. It's called Gylt, and it seems to be getting generally positive reviews from critics so far, though not everyone is impressed.




Admittedly, not many video game critics have had a chance to weigh in on Gylt just yet, as they are likely still trying to finish the game. Even so, there are some that have beaten it and posted their reviews, and as previously stated, most of the reviews are positive. The highest score Gylt has received so far is an 85/100, whereas the lowest score is a 50/100. Its OpenCritic average rating is sitting at a 70, but that will likely change as more outlets submit their reviews.





In the meantime, here are what the early reviews are saying about the Stadia-exclusive game Gylt.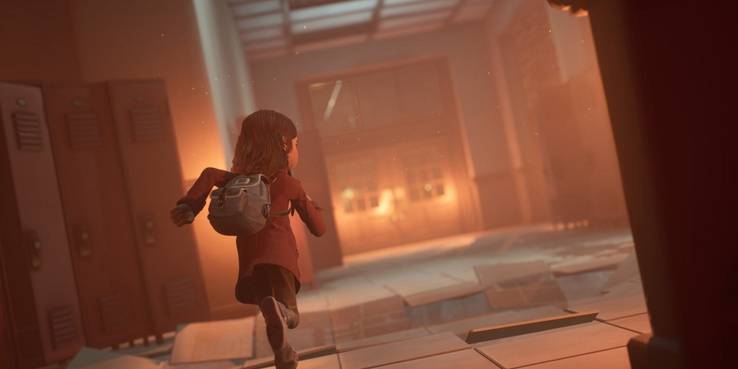 ScreenRant (Christopher Teuton)




The story of Gylt ends with a choice, but really, it began with one. To play Gylt right now, players have to choose to purchase a Google Stadia. To play it on a television, they have to choose to purchase Chromecast. After both of these choices, they then have to choose to purchase the game itself. Those are a lot of decisions to end at an experience which, while appropriately atmospheric and nearly edging into the realm of interesting, is ultimately hampered by predictable plot points and unoriginal gameplay. The art design is neat, though.




Score: 2.5/5




DualShockers (Tomas Franzese)




While Google's current exclusive pipeline of Gylt, Get Packed, and Orcs Must Die! 3 can be looked at as somewhat malnourished, it also shows a bit more variation than other first-party lineups. And if Google Stadia's future exclusives are just as good, if not better, than Gylt, that is a good sign.




Score: 8/10




Indie atmospheric adventure games are like candy to me, and I suspect some people are going to get a lot more out of Gylt than others. It's very much in the same spirit as Concrete Genie in that it's a short but mostly engaging romp that's best enjoyed by the right kind of audience.




Score: 7/10




GamesRadar (Mark Delaney)




Collectively, Gylt feels like yet another intriguing one-off game from Tequila Works, who now has developed five games in 10 years without any sequels, while no two of their games even exist in the same genre. That's extremely rare and praiseworthy, even if Gylt isn't their best game. Its unique world-building and stylish audio and visuals keep afloat a tired gameplay suite, making it a worthwhile time for genre fans, especially those embarking on their first horror story.




Score: 3.5/5




As can be seen by the reviews, reviewers seem to think that Gylt is a decent enough game, but it's a little on the short side and derivative of other titles. Destructoid's Chris Carter even compared it to the PS4-exclusive Concrete Genie, which could be a good thing or a bad thing depending on how one felt about that particular game.




Moving forward, Stadia's list of exclusive games will grow, though Gylt is the only exclusive that will be available at launch.




Gylt is out now, exclusively for Google Stadia.