Fortnite is making waves in the news with the launch of Chapter 2 and the release of a brand new map. It's no surprise that with Fortni...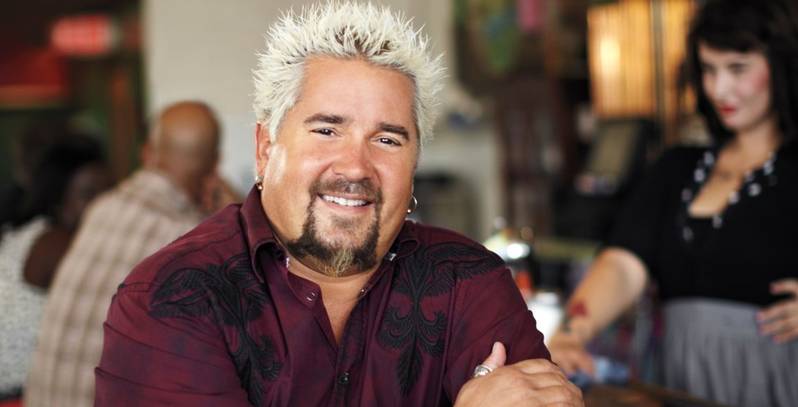 Fortnite is making waves in the news with the launch of Chapter 2 and the release of a brand new map. It's no surprise that with Fortnite getting so much attention, the game's most popular streamer, Ninja, is also taking in some of the spotlight. His interaction with Lady Gaga may not have worked out particularly well for him, but it's certainly making the news. Now another celebrity wants in on some of the fun. Food Network star Guy Fieri is ready to play some Fortnite.




Amidst the ongoing internet drama surrounding Lady Gaga dismissing Ninja, Fieri has decided to join in on the fun. Fieri posted a message on Twitter saying, "Where we droppin' @Ninja?" The popular restauranteur apparently wants to be Ninja's next Fortnite partner in crime. Fans of Ninja and Fortnite will likely recall Ninka's livestream playing with musician Drake, which proved a memorable moment for all parties involved, including Fortnite.





What makes Guy Fieri's post on Twitter so special, however, is that it comes with an image depicting Fieri as a Fortnite character. It's a surprisingly detailed depiction of Fieri, featuring his bleached blonde hair and a fiery collared shirt. The icing on the cake, however, is the "FLAVORTOWN" sign in the background, as if it had replaced Hollywood's iconic sign. An odd and somewhat uncomfortable amount of time went into making Fieri's Fortnite persona.




Ninja, to his credit, retweeted Guy Fieri's invitation. And while there's no word as to whether Ninja accepted the invitation, it's clearly being received well by everyone involved. At the very least, fans of both Ninja and Guy Fieri can have fun with the tweet. And who knows, maybe Guy Fieri will show up on Ninja's Mixer stream to play a few rounds of Fortnite in the next few weeks or months. Anything is possible.






The entire Guy Fieri situation came about as a result of Ninja's interaction with Lady Gaga. Lady Gaga, who has spoken about playing video games on Twitter before, posted a message asking "What's fortnight" this past week. Ninja responded, telling Lady Gaga to call him and that he could give her "a Million Reasons to play." Lady Gaga then posted again, tagging Ninja and asking "who are you." Lady Gaga may not know about Ninja and Fortnite, but Guy Fieri does. While Ninja's ego may be bruised, he's hopefully made a new friend.




Fortnite is available now on Nintendo Switch, PC, PS4, Xbox One, and mobile devices.