Fortnite 's going fishing for the weekend, it seems. While the event is already well over, it's never too late to join in on a Fortn...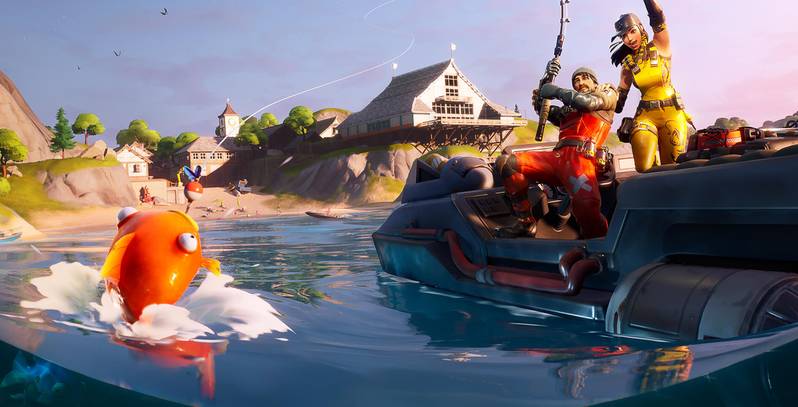 Fortnite's going fishing for the weekend, it seems. While the event is already well over, it's never too late to join in on a Fortnite event. This past week Epic Games announced that it would be holding the first Fortnite Fishing Frenzy fishing tournament, presented by Fortnite's fishy skin Triggerfish. The contest offers a potential reward of a Bottom Feeder pickaxe, or even a real-life engraved Llama trophy. The Fortnite Fishing Frenzy started Friday night and will last until 5:00 pm PT Sunday evening.




There are two things players need to do in order to participate in the Fortnite Fishing Frenzy. First, the account has to have 2-factor security turned on. Second is to find a fishing rod in-game and to fish. It's really that simple. Fishing Rods can be found as rare spawns anywhere on the map, including chests, but are also found in barrel spawns near water in certain locations. After that, players need to hunt down bubbling spots found in water locations. Simply use the fishing rod in these locations, making sure the lure lands in the bubbles, and start pulling up fish.






In order to qualify for a prize, Fortnite players have to complete or finish one of six different Fortnite Fishing Frenzy challenges. The first is easiest. Just by participating, by using a fishing rod during the competition, players will win a Play to Win exclusive spray. Next easiest is to catch a Mythic Goldfish, a rare fishing spawn. Anyone that catches a goldfish will earn the Bottom Feeder Pickaxe. These are the two challenges most Fortnite players should be able to complete with relative ease.




The next 4 challenges are for the hardcore and any players joining the contest his late is probably already out of the running. All 4 reward an engraved real-life Llama Trophy. First is Top Angler, which is given to the player who catches the most fish in a single match, compared with every other match during the contest. The remaining 3, Small Fry Champion, Flopper Champion, and Slurpfish Champion, are for players who catch the most Small Fry, Flopper, and Slurpfish throughout the entire competition.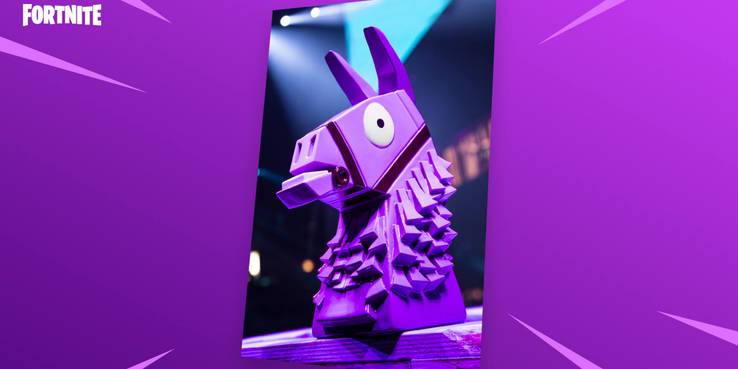 The Fortnite Fishing Frenzy may not be the most complicated or exciting of events, but it does something that's rare in Fortnite. It introduces a new facet to the competition, a style of play that allows players who may not have the most success in standard play an opportunity to have a unique sort of success. Hopefully, the Fortnite Fishing Frenzy will lead to further outside-of-the-box ideas for Fortnite events, as well as more fishing competitions.




Fortnite is available now on PC, PS4, and Xbox One.