Fortnite 's Season 10 "The End" event certainly lived up to the hype. During the event,  Fortnite battle royale players were ...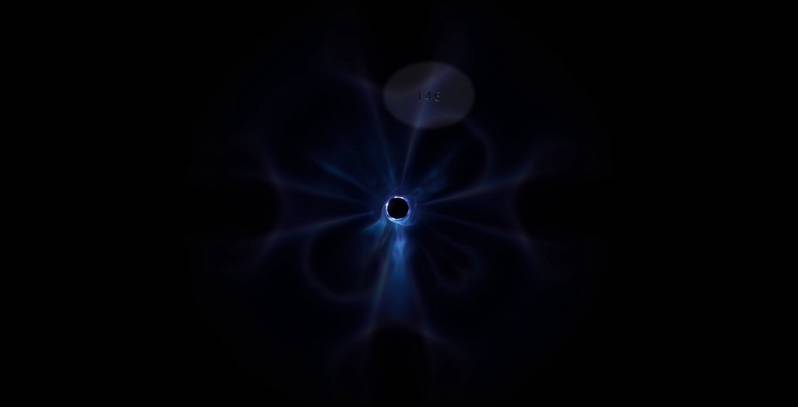 Fortnite's Season 10 "The End" event certainly lived up to the hype. During the event, Fortnite battle royale players were left to watch helplessly as the battle royale map was completely destroyed and sucked into a black hole. Fortnite is still just a black hole at the time of this writing, with the general consensus being that Fortnite Chapter 2 and a brand new map will be introduced to the game tomorrow morning.




However, there are still mysteries to decipher when it comes to Fortnite and its black hole in the meantime. Fortnite fans on Reddit who have been watching the black hole have noted that there is a sequence of numbers that have periodically popped up. The sequence started to repeat itself, which means that Fortnite fans were able to determine that the full sequence of numbers is 11, 146, 15, 62 / 87, 14, 106, 2, 150 / 69, 146, 15, 36 / 2, 176, 8, 160, 65.






As it so happens, these numbers correspond with messages that Fortnite players could find by collecting the Visitor recordings in the game. Players have determined that the black hole numbers likely refer to specific words in the Visitor Recordings. So for example, the first sequence of numbers would correspond to the 11th, 146th, 15th, and 62nd word in the recordings. Using this logic, Fortnite fans have figured out what the black hole numbers mean.






Assuming Fortnite fans are correct in the way they decoded the black hole numbers, the numbers spell out a message that reads: "I was not alone. Others were outside the loop. This was not calculated. The nothing is now inevitable." What this means exactly is up for debate, but we may have more answers once Fortnite Chapter 2 and the new battle royale map launch.




In the meantime, the black hole numbers aren't the only thing to take note of when it comes to the Fortnite black hole. It's been discovered that if players input the Konami code, they can actually play a black hole mini-game to pass the time. If Fortnite Chapter 2 doesn't kick off until tomorrow morning as expected, though, fans will be stuck playing this mini-game for quite some time to come.




So far, the Fortnite black hole event has proven to be quite popular and has even been covered by mainstream media. If Epic's goal was to reverse the trend of declining interest in Fortnite, it may very well have succeeded and then some. The true test will be when Fortnite comes back online and Chapter 2 of the popular battle royale game can begin.




Fortnite is out now in early access for Android, iOS, PC, PS4, Switch, and Xbox One.