Several months ago, rumors surfaced that Valve is developing Left 4 Dead 3 after  alleged screenshots of the game leaked . Sadly for fans o...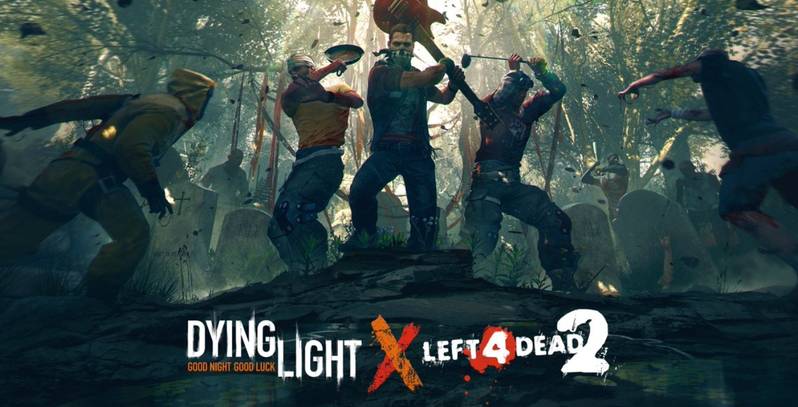 Several months ago, rumors surfaced that Valve is developing Left 4 Dead 3 after alleged screenshots of the game leaked. Sadly for fans of the franchise, Valve confirmed that the images were fake and that it is not currently developing the much-requested sequel. Now, Dying Light is offering some sort of compromise for disappointed fans now that developer Techland confirmed that Dying Light is having a crossover event with Left 4 Dead 2.




In a tweet released today, Techland announced Dying Light's upcoming crossover event with Valve's popular first-person zombie shooter. Unfortunately, the developer did not release details apart from the fact that the crossover is happening soon. We're assuming that the event will feature Left 4 Dead 2 cosmetic items in Dying Light that will allow gamers to play as their favorite Left 4 Dead 2 character. It is currently unknown which character skins will be available in Dying Light. However, given that the announcement specifically said Left 4 Dead 2, instead of Left 4 Dead in general, it is likely that only the characters from the second game, Ellis, Coach, Nick, and Rochelle, will be available in the crossover event.






Of course, it is not impossible for the event to also feature the original 4 from the first Left 4 Dead game, but we'll have to wait for further updates from Techland to know for sure. While the prospect of a new installment to the Left 4 Dead franchise gets slimmer as time goes by, fans of the game can look forward to Capcom's upcoming Resident Evil game called Project Resistance, which just might be the spiritual Left 4 Dead successor we've been waiting for.






Meanwhile, all eyes are currently focused on Dying Light's upcoming sequel, Dying Light 2. The game was initially announced at E3 2018 for the PC, PS4, and Xbox One, but Techland confirmed earlier this year that Dying Light 2 will also be available on next-generation consoles. The upcoming sequel will feature a new protagonist called Aiden Caldwell. Just like the first game, Dying Light 2, will feature a survival-horror, parkour-focused gameplay.




Several weeks ago, Techland also confirmed that the studio has plans for 4 years of DLC for Dying Light 2. In an interview with Prankster101 Productions, game designer Tymon Smektala revealed that "Dying Light 1 was supported for 4 years after its release, and the plan for Dying Light 2 is exactly the same."




Dying Light is available now for the PC, PS4, and Xbox One.