There's always work to be done for Destiny 2 players and that is especially true this week. The Moon has expanded a bit more to now inc...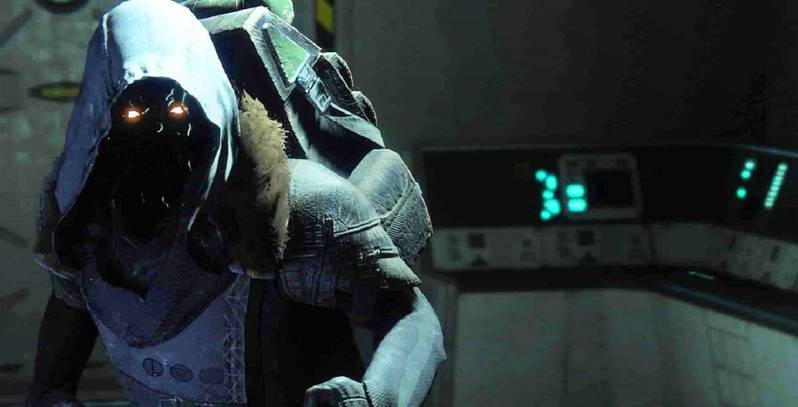 There's always work to be done for Destiny 2 players and that is especially true this week. The Moon has expanded a bit more to now include the new Pit of Heresy dungeon, chase a currently bugged exotic Machine Gun called Xenophage, as well as a public event activity called Altars of Sorrow.




The most notable change took place inside of the Tower where the entire zone has been decked out in the Halloween spirit for the Festival of the Lost. Eva Levante is back and handing out candy to guardians that can be exchanged for masks, goodie bags, and a special auto rifle called the BrayTech Werewolf. The Haunted Forest also makes its grand return pushing fireteams of three to go as far as they can through it in only 15 minutes.





RELATED: Destiny 2 Nerfing Exotic Raid Weapon




Adding to the content this weekend is the Destiny 2 exotic merchant Xur with his ever rotating stock of exotics. Follow this guide for his location as well as a review of what he's currently selling for the weekend of November 1, 2019.



Where is Xur?



Players hunting for the unique looking merchant should head to Nessus as Xur is back on the Calus barge.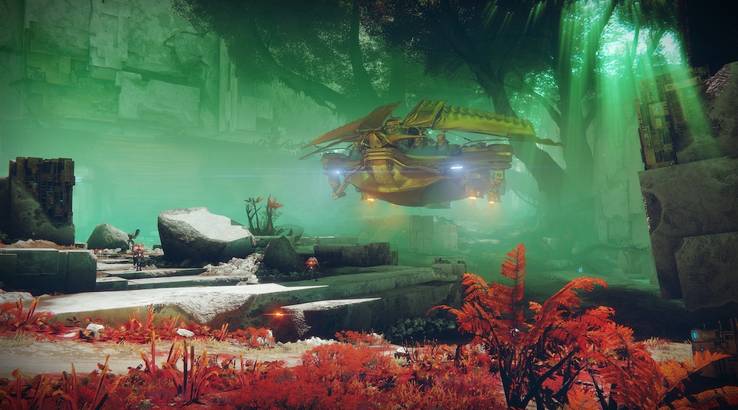 From the Director, head to Nessus and load into Watcher's Grave. Once loaded in, run forward until the zone opens up. The Golden Barge is floating nearby with Xur hanging out towards the back of the ship near the treasure chests.



Class Armor



For this week's class armor, keep in mind that the Armor 2.0 update has caused Xur's items each week to mirror the rolls players get from pulling these items from their own Collections. As it stands, players should likely hold on to their shards if they already own the following items. Players can use the Fated Engram to pull something a little different if nothing in his inventory is appealing this week.




Either way, here are Xur's three gear pieces this weekend:




Nezarec's Sin - Warlock Helm




One month later, Xur is selling Nezarec's Sin once more. It's intrinsic perk is known as Abyssal Extractors, a void specific ability that should make Voidwalker Warlocks very happy. Essentially, any void damage kills increase ability energy recharge rate. Nothing has really changed about the item since it was on sale last week, so it's still worth a pickup. 




For those curious, this item pairs well not only with Voidwalkers, but many strong weapons currently in the game like the Hammerhead machine gun, the much easier to acquire Le Monarque Bow, and Recluse submachine gun. It's currently unknown how the upcoming changes will affect these weapons, but either way, this is still a very useful and popular Warlock exotic.




Void Enhanced. Stat Values:



Mobility +10
Resilience +7
Recovery +7
Discipline +6
Intellect +6
Strength +10
Lucky Pants - Hunter gauntlets




Destiny 2 isn't short on the amount of great hand cannons players can pick from from the Ace of Spades, Last Word, Thorn, and plenty more. That's why the Lucky Pants may be a viable choice for Hunters who enjoy using Hand Cannon weapons in the game.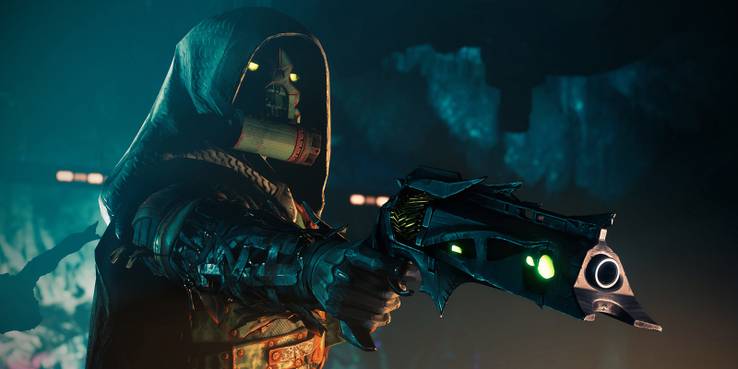 Its intrinsic perk Illegally Modded Holster, loads one round into the chamber of stowed hand cannons after a precision hit. In addition, hand cannons ready faster and have a bonus to accuracy after switching to them. Considering that the perk is so dependent on a single type of weapon, it's not going to be for everyone.




Void Enhanced. Stat Values:



Mobility +7
Resilience +7
Recovery +10
Discipline +12
Intellect +6
Strength +6
Peacekeepers - Titan leg armor




Another exotic item that hasn't seen much attention from Xur, the Peacekeepers are similar to the Lucky Pants in that they really only impact a certain weapon type. It's intrinsic perk is called Mecha Holster and it reloads stowed Submachine Guns. It allows players to ready them instantly, improves SMG handling, and increases movement while wielding one.




For those who like only using Submachine Guns like The Huckleberry, Exit Strategy, or other SMGs, then this exotic item may be worth a look. Otherwise, players can pass on it.




Solar Enhanced. Stat Values:



Mobility +7
Resilience +7
Recovery +12
Discipline +6
Intellect +12
Strength +6
Exotic Weapon



These week, Xur has brought back the exotic pulse rifle known as Vigilance Wing. Its intrinsic perk called Hard Truths makes this weapon more unique from traditional pulse rifles as this weapon has a five shot burst instead of the typical three. In addition, the player using the weapon gains instant health regeneration and increased movement speed when a nearby ally is killed due to the trait Last Stand.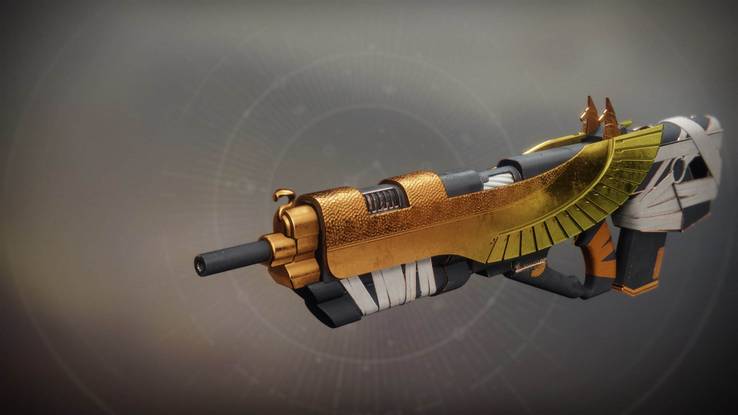 Alongside Shadowkeep, this particular weapon is got a 25% damage boost in PvE so that may make the weapon a little more appealing for those who don't have it. Pulse rifles are still one of the strongest weapon types in Destiny 2, so it's a solid weapon to pick up.




The perks for this weapon this weekend are:



Corkscrew Rifling
Alloy Mag
Composite Stock
Here's the complete rundown of Xur's entire stock in Destiny 2 for November 1:



Nezarec's Sin (Warlock helm) – 23 Legendary Shards
Lucky Pants (Hunter leg armor) – 23 Legendary Shards
Peacekeepers (Titan leg armor) – 23 Legendary Shards
Vigilance Wing (Pulse Rifle) - 29 Legendary Shards
Fated Engram - 97 Legendary Shards
Five of Swords Challenge Card
Destiny 2 Shadowkeep is out now for PC, PS4, and Xbox One, with a Stadia version also in development.




MORE: Destiny 2: A Starter's Guide to Festival of the Lost