This week in Destiny 2 , one player did the impossible and made it to power level 999. Utilizing the new Seasonal Artifact to advance well b...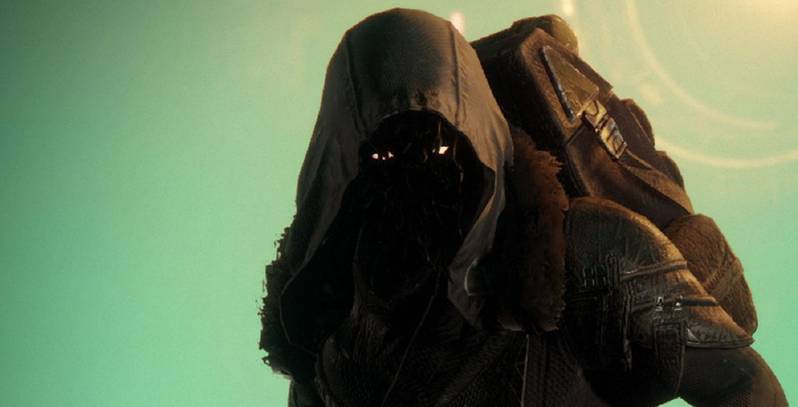 This week in Destiny 2, one player did the impossible and made it to power level 999. Utilizing the new Seasonal Artifact to advance well beyond the hard power cap of 960, the player immediately set out to test the theory found in the Truth to Power lore that soloing the Shattered Throne dungeon could end the Dreaming City curse.




Being coached by the Destiny 2 streamer Gladd, the player known as Bagel4k took to the dungeon and on their second try managed to bring down Dul Incaru and finished the Shattered Dungeon solo. Unfortunately, nothing immediately happened, which was unexpected. However, Bungie was apparently waiting for this day as the studio out out a new blog post under the guise of Savathun and how her plan was now seemingly coming true.






Until the return of Savathun in future content, the Destiny 2 exotic merchant Xur is back with his ever rotating stock of exotics. Follow this guide for his location as well as a review of what he's currently selling for the weekend of November 8, 2019.



Where is Xur?



For the next few days, players can find Xur hanging out inside of the European Dead Zone.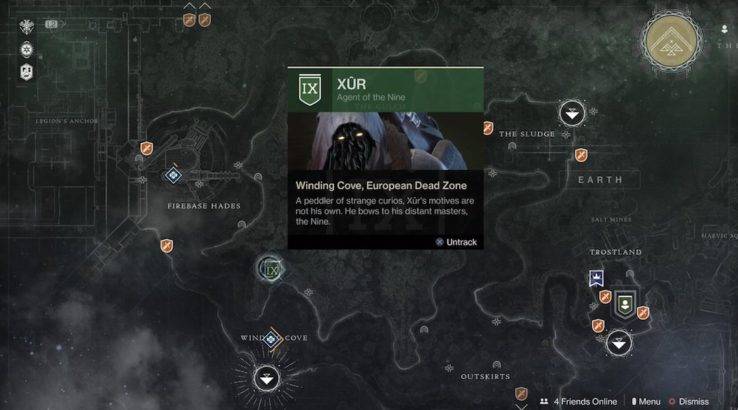 Fast travel to the Winding Cove zone and immediately head towards the back where the Fallen typically patrol. Climb the cliffs back here to find Xur standing on a ledge not too far from a crashed ship.



Class Armor



Keep in mind that the Armor 2.0 update has caused Xur's items each week to mirror the rolls players get from pulling these items from their own Collections. As it stands, players should likely hold on to their shards if they already own the following items. Players can use the Fated Engram to pull something a little different if nothing in his inventory is appealing this week.




Either way, here are Xur's three gear pieces this weekend:




Transversive Steps - Warlock boots




A few weeks later, Xur has brought back the Transversive Steps. They come with the intrinsic perk Strange Protractor which increases sprint speed and automatically reloads the currently equipped weapon after a short time sprinting.




Naturally, these are a universally great option especially in PvP where players are typically running around maps. Not having to take the few seconds to reload a weapon can sometimes mean the different between winning a gunfight or respawning. It's a fun exotic to play around with, especially in the new Armor 2.0 world, even if there are better options out there.




Arc Enhanced. Stat Values:



Mobility +17
Resilience +2
Recovery +7
Discipline +6
Intellect +10
Strength +6
Fr0st-EE5 - Hunter boots




Known as the frosties, these Hunter boots come with the Rapid Cooldown perk which increases the regeneration rate when the player sprints and increases the player's sprint speed after dodging. For missions that require lots of movement, these boots pair well with particular subclasses that rely on melee abilities such as the Gunslingers Way of a Thousand Cuts.



Being able to recharge the throwing knives by killing burning enemies as well as sprinting makes it so the Hunter has a nearly unlimited supply as long as they hit and kill the target. For those looking for a solid mobility build, this exotic may be worth a look with a higher than normal mobility value this week.




Arc Enhanced. Stat Values:



Mobility +18
Resilience +2
Recovery +6
Discipline +6
Intellect +6
Strength +10
Eternal Warrior - Titan leg armor




The Roman looking Eternal Warrior helm is back in stock this weekend with Xur. This is a Striker Titan exotic that comes with the intrinsic perk Resolute, giving the player an overshield after Fists of Havoc is activated.




While this item may have had reduced value prior to the Season of the Undying, things may have changed considering Bungie recently nerfed Fists of Havoc. It's still an incredibly strong super, though Bungie reduced the super energy return and the cost to use the light attack to prevent players from moving all around the map. While there may be other valuable exotics, there are certainly worse things than getting an overshield to help protect the player. 




Arc Enhanced. Stat Values:



Mobility +6
Resilience +12
Recovery +6
Discipline +6
Intellect +12
Strength +6
Exotic Weapon



As Bungie put it, some server weirdness removed the Cerberus+1 which many players were excited about and replaced it with the Riskrunner. This submachine gun features the Arc Conductor perk which gives the weapon a damage boost when the player is taking arc damage. Not only that, when the perk is active, it reduced the incoming arc damage to the player and any kills extend the perks duration. It's secondary perk has a chance to turn fired bullets into chain lightning and return ammo when Arc Conductor is active.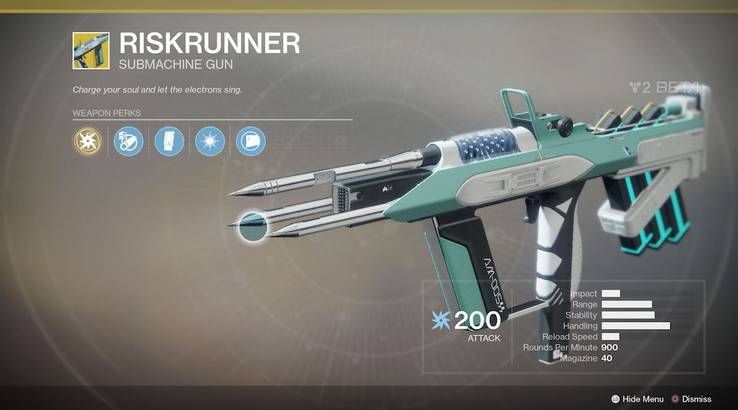 This is a great weapon, especially when going up against missions that feature a lot of arc damage like the Inverted Spire strike. What's not so great is that the Riskrunner is a quest reward so it's pretty easy to obtain. Not only that, it's been available since Destiny 2 launched, so most players likely already own this weapon. For those that don't have it for some reason, it's worth getting.




The perks for this weapon this weekend are:



Arrowhead Brake
Extended Mag
Short-Action Stock
Here's the complete rundown of Xur's entire stock in Destiny 2 for November 8:



Transversive Steps (Warlock boots) – 23 Legendary Shards
Fr0st-EE5 (Hunter boots) – 23 Legendary Shards
Eternal Warrior (Titan leg armor) – 23 Legendary Shards
Riskrunner (Submachine gun) - 29 Legendary Shards
Fated Engram - 97 Legendary Shards
Five of Swords Challenge Card
Destiny 2 Shadowkeep is out now for PC, PS4, and Xbox One, with a Stadia version also in development.