It was a short week for Bungie and the rest of the United States as Thanksgiving came and went. While the studio may be closed for the rest ...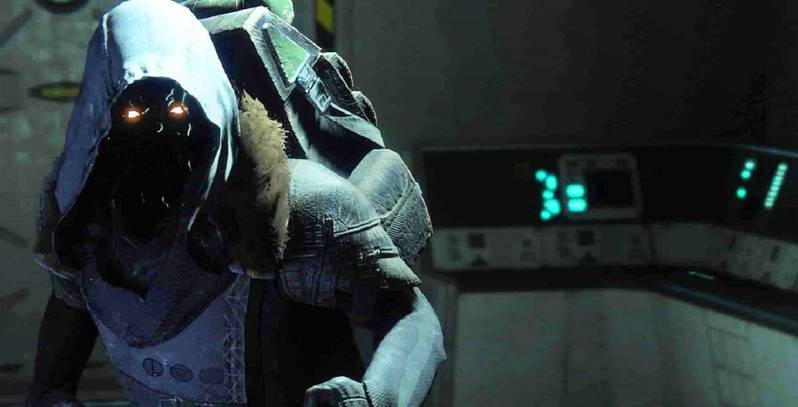 It was a short week for Bungie and the rest of the United States as Thanksgiving came and went. While the studio may be closed for the rest of this week, it did not prevent the weekly Destiny 2 update blog from arriving a bit sooner than usual. The news may have been a bit lighter than normal, but the studio has a number of big things planned beyond the Black Friday sales going on.




With the current season quickly coming to a close, Bungie is preparing to reveal everything players can expect from the upcoming Season of Dawn next week. Kicking off on December 4 at 10am pacific time, Bungie's holding a reveal stream to show off many of the new sandbox changes that are arriving with the new season. A new battle pass is also expected to be shown as well as some other surprises that Bungie is staying silent on for now.





RELATED: How to Prepare for Destiny 2's Season of Dawn




Even with the holiday this week, the Destiny 2 exotic merchant Xur has returned to the game and brought an all new inventory of items to check out. Follow this guide for his location as well as a review of what he's currently selling for the weekend of November 29, 2019.



Where is Xur?



Players looking for Xur can find him back at the Tower Hangar this weekend. From the default landing zone, immediately head to the left and following the path down into the Hangar.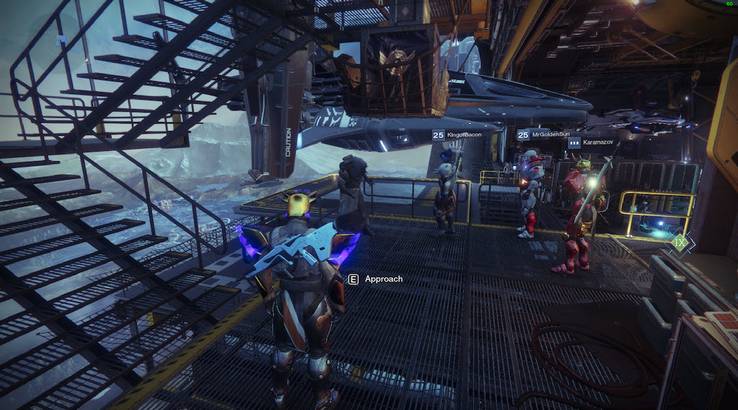 After entering the hangar, head left again past Arach Jalaal and his Dead Orbit crew and up a metal stair case. Xur is standing on a metal platform at the back of this room overlooking the mountain ranges below.



Class Armor



Keep in mind that the Armor 2.0 update has caused Xur's items each week to mirror the rolls players get from pulling these items from their own Collections. As it stands, players should likely hold on to their shards if they already own the following items. Players can use the Fated Engram to pull something a little different if nothing in his inventory is appealing this week.




Here are Xur's three gear pieces this weekend:




Transversive Steps - Warlock boots




Xur seems to be stuck on the Transversive Steps, exotic boots that have been featured fairly often over the past few weeks. Not much has changed in that time frame. They come with the intrinsic perk Strange Protractor which increases sprint speed and automatically reloads the currently equipped weapon after a short time sprinting.




As such, these remain a great option especially in PvP where players are typically running around maps. Not having to take the few seconds to reload a weapon can sometimes mean the different between winning a gunfight or respawning. It's a fun exotic to play around with, especially in the new Armor 2.0 world, even if there are better options out there.




Arc Enhanced. Stat Values:



Mobility +17
Resilience +2
Recovery +7
Discipline +6
Intellect +10
Strength +6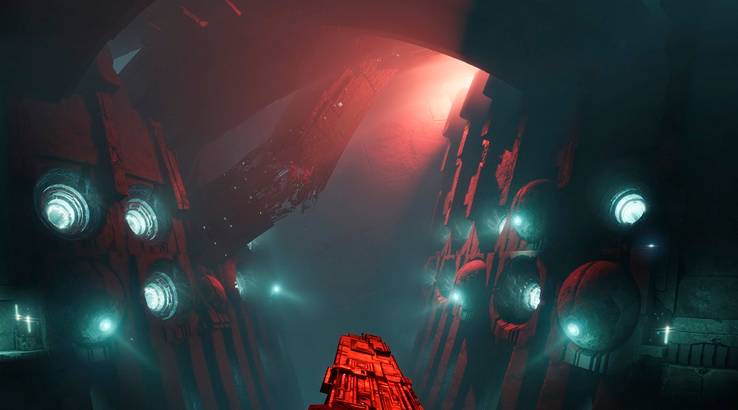 St0mp-EE5 - Hunter boots




Affectionately known as Stompees, these Hunter boots provide a major buff to player movement. Its intrinsic perk, Hydraulic Boosters, increase player sprint speed and slide distance. In addition, this exotic further improves High Jump, Strafe Jump, and Triple Jump.




While these boots are always a solid exotic choice, especially for the more platforming heavy missions like Zero Hour or The Whisper, Xur's selection this week are the most desirable by Hunters thanks to the Traction perk. Traction adds event more mobility and a tighter turning radius while sprinting. As such, it makes these a very easy recommendation this week.




Arc Enhanced. Stat Values:



Mobility +18
Resilience +6
Recovery +2
Discipline +10
Intellect +6
Strength +6
Ursa Furiosa - Titan gauntlets




Once a mainstay exotic for Sentinel Titans, it has since been relegated to the bench in favor of other options. Unfortunately, Bungie nerfed many exotic gear that impacted super regeneration back during the start of Season of Opulence, Ursa Furiosa included. As such, this isn't as potent as it used to be and players may have better options available to them at this point.




Either way,  Ursine Guard is the intrinsic perk which enables the player to move faster when guarding with Sentinel Shield. However, the best part of this perk is that blocked damage will convert into additional super energy once the super ends, similar to other class exotics like the Shards of Galanor for Hunters. As previously mentioned, the returned energy has a cap now, so it's not nearly as useful as it was previously.




Void Enhanced. Stat Values:



Mobility +6
Resilience +14
Recovery +6
Discipline +6
Intellect +12
Strength +6
Exotic Weapon



This week, the Graviton Lance pulse rifle is in stock. Pulse Rifles remain one of the better weapon types currently in the game, so this is a solid option this week.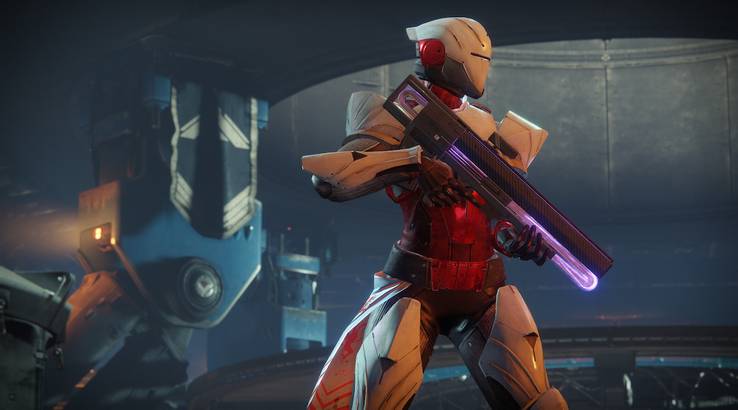 While effective in PvP, this gun really shines when up against multiple enemies for its ability to cause AoE damage. Black Hole is its exotic perk which gives the second shot of a burst high damage and recoil with no falloff. It synergizes with the Cosmology perk as any kills made with the gun cause enemies to detonate and spawn Void projectiles that track other targets.




Here's the complete rundown of Xur's entire stock in Destiny 2 for November 29:



Transversive Steps (Warlock boots) – 23 Legendary Shards
St0mp-EE5 (Hunter boots) – 23 Legendary Shards
Ursa Furiosa (Titan gauntlets) – 23 Legendary Shards
Graviton Lance (Pulse Rifle) - 29 Legendary Shards
Fated Engram - 97 Legendary Shards
Five of Swords Challenge Card
Destiny 2 Shadowkeep is out now for PC, PS4, Stadia, and Xbox One.




MORE: Destiny 2: How to Complete the Link to the Chain Raid Challenge