The latest This Week At Bungie is the first one written up since Destiny 2 Shadowkeep's raid, Garden of Salvation, went live. Needles...
The latest This Week At Bungie is the first one written up since Destiny 2 Shadowkeep's raid, Garden of Salvation, went live. Needless to say, big things are happening.




As Bungie promised months ago, Destiny 2's latest expansion is going to constantly move the universe forward through new content, Season to Season. With the raid's launch in the past, it's time for the next big thing; the return of the Iron Banner. Today Bungie released new information about the upcoming PvP event in Destiny 2.





Of particular interest to most Iron Banner fans will be the event's newest Iron Will armor set, which Bungie is sharing for the first time in all its glory. The slick new armor mixes a tactical aesthetic with silvery panels insinuating chain mail, a mix of modern and medieval aesthetic that Destiny does well. Each set also comes with the Iron Banner symbol imprinted on the chest piece in gold, or on each set's cloth robe, cape, or class piece as appropriate.




This Season's Iron Banner is changing things up, however, with the implementation of what Bungie's calling a Seasonal pursuit. This quest will reward the player with the Iron Banner armor set and it must be completed before the player can turn in tokens for Lord Saladin's packages. Players will be tasked with various challenges in each step of the pursuit and each step will reward an Iron Banner weapon or piece of armor. Note that rewards from completing matches and bounties will only offer Iron Banner weapons until the Seasonal pursuit is complete.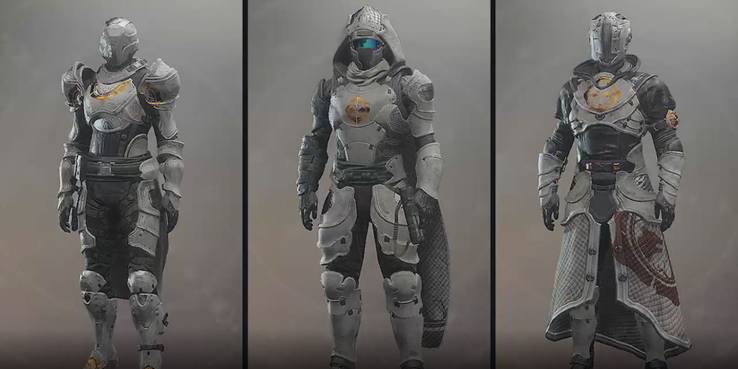 One other change has been made to Iron Banner rewards that's also worth mentioning. Previously, there existed seven Iron Banner bounties that provided players powerful rewards. These rewards have been changed so that they now guarantee a pinnacle reward, a reward that can help players climb from Power level 950 to 960. Instead of seven bounties, however, there only four available for the duration of the Iron Banner event. Bungie notes that there's currently a bug so that more than four pinnacle bounties are being offered.




Destiny 2 players still have time yet to reach Power level 950 so as to make the most of those Iron Banner pinnacle rewards, so keep on grinding. Shadowkeep's first Iron Banner won't begin until October 15 at 10:00 am PDT. It'll then run for a full week, as per usual, and end on Tuesday, October 22, at 10:00 AM PDT. The Iron Banner event will also coincide with a Valor bonus for its entire duration. It's a great opportunity for Destiny 2 PvPers to jump into endgame progression and earn a great looking set of armor, too.




Destiny 2 is available now on PC, PS4, and Xbox One.