One of Destiny 2 's exotic weapons has been disabled across all the game's activities after players discovered a glitch that allowed...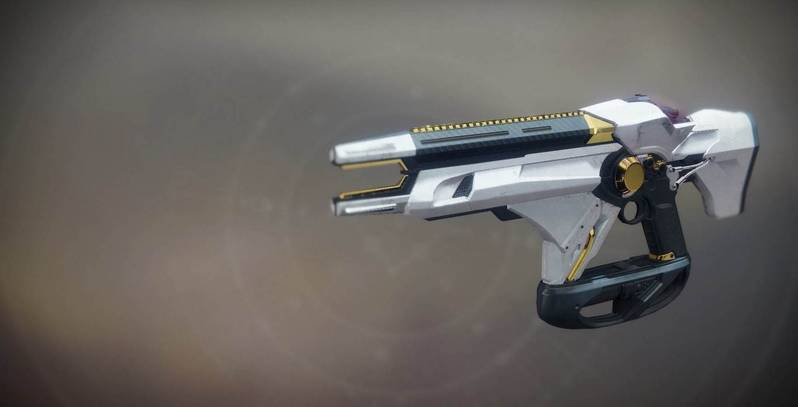 One of Destiny 2's exotic weapons has been disabled across all the game's activities after players discovered a glitch that allowed them to get instant super energy using the weapon. The weapon in question is the exotic fusion rifle Telesto. There have been problems with Telesto in the past, such as players being able to use it to glitch progress in the Blind Well. But this newest glitch had the potential to be a significant problem across the entire game.




The glitch involved stacking the Ashes to Assets perk/mod twice on armor and then firing the Telesto at the ground and throwing a grenade at the projectiles. The grenade detonating the projectiles counts as an enemy kill per projectile, and with Ashes to Assets granting super energy upon a grenade kill, it granted tons of super energy all at once. There were many ways in Destiny 2 to accomplish this including using Enhanced Ashes to Assets perks, using the Nezerec's Sin exotic helmet along with another armor piece using the Ashes to Assets perk, and more combinations that grant supers to players almost instantly.






Obviously, players being able to get their supers that quickly creates balance issues in every activity in the game, from PvE to PvP. Where it would likely be most frustrating to experience it would be in PvP, with opposing players being able to spam supers an entire match. And considering that Iron Banner is active this week and its ability to grant the highest-end pinnacle rewards, this glitch had major potential to be exploited.






But within hours of the glitch being discovered and shared among fans, Bungie stepped in and disabled Telesto from the game. This ability has come in handy lately, with Bungie just recently also disabling some exotics for the raid that could have been exploited in the World First race for Garden of Salvation.



Due to an exploit involving Telesto, we are temporarily disabling access to this weapon in all activities. Stay tuned to @Bungiehelp and we will post additional updates as we investigate.

— Bungie Help (@BungieHelp) October 19, 2019




Expect Telesto to remain locked out of the game until Bungie can issue a patch to fix the problem. Bungie already has a game update planned to release on October 29, but it's currently unknown if Bungie will be able to add a fix for Telesto into this update or if a fix will come on its own before or after that scheduled update.




Destiny 2: Shadowkeep is available now for PC, PS4, and Xbox One, with a Stadia version also in development.