New release Death Stranding has set another PS4 sales record. The game, developed by Hideo Kojima and the team at Kojima Productions, is av...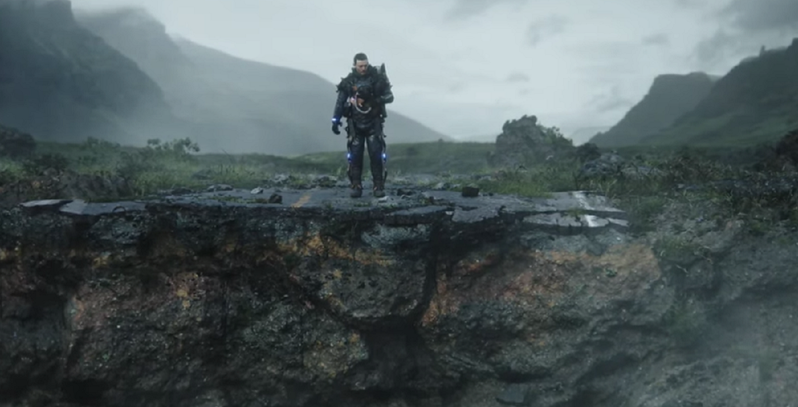 New release Death Stranding has set another PS4 sales record. The game, developed by Hideo Kojima and the team at Kojima Productions, is available on PS4 but it also set to release on PC in summer 2020.




A tweet by Game Data Library, an account which tweets out Japanese sales data, confirmed that Death Stranding is the best launch of a new game IP in this console generation. The game has sold 185,909 copies in the region compared to the second best launch of a new IP, Judgement, the game which was pulled from sale in Japan because of a drugs scandal. Game Data Library also confirmed that when looking at other console generations, Death Stranding is the best IP launch since the release of the first Dark Souls and the first Wii Fit.




Launch sales of Death Stranding is the biggest IP launch we've seen this generation yet (Knack doesn't count).

I checked quickly and seems like it's the biggest new IP launch since the original Dark Souls, and if you don' want to count that either, then the original Wii Fit. pic.twitter.com/qPmhlmTLuJ

— Game Data Library (@GameDataLibrary) November 13, 2019




Game Data Library also calls Death Stranding's Japanese sales performance "very impressive" as Judgement, Sekiro: Shadows Die Twice, and Bloodborne, which are the second, third, and fourth best IP launches "borrow heavily" from other games from those developers. In comparison, Death Stranding is nothing like Metal Gear Solid, the series that Kojima is famous for. The game is so unlike his previous work, that Kojima had to create a new genre called "Strand" for it, and has said that he may need to make a few more Strand games for this game style to become popular.




Some may also be surprised by Death Stranding's sales as the game has caused some controversy in Japan. After the game released, some players criticized Kojima for putting a Famitsu Easter egg in the game. The new release features a cameo from the publication's former editor and this was controversial as Famitsu gave Death Stranding a 40/40 review, making it one of 26 games to get such a high review score. However, it seems that this wasn't enough to affect the game's launch sales.




The launch of the Death Stranding IP has been a great success, but it's unclear whether Kojima plans to work on a sequel and how soon this may be released. The game developer has also said that he has ideas for horror games and has suggested that he could go into making movies. Fans would be glad to see whatever Kojima creates, but there will be thousands of players in Japan who will be disappointed if another Death Stranding game doesn't happen.




Death Stranding is available now for PS4, with a PC release slated for Summer 2020.