Although it wouldn't be immediately noticeable from the game's isolating setting, Death Stranding  has quickly become one of the mos...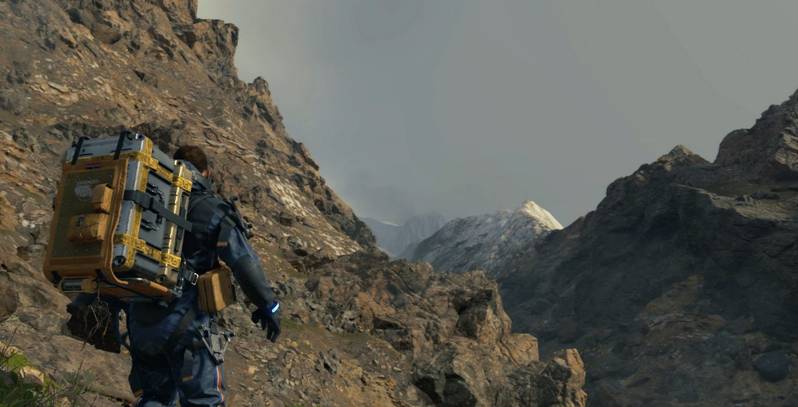 Although it wouldn't be immediately noticeable from the game's isolating setting, Death Stranding has quickly become one of the most collaborative social experiences in recent memory. While the central gameplay is indeed single-player focused, different tools, structures, and contraptions can be shared into the worlds of other players, with the system allowing major cooperation between the game's fans. This has led to some amazing creations making their way into other players' worlds, including one extensive construction designed by a particularly ambitious Reddit user.




Posted to the site by ilya_boo, this hardworking Death Stranding fan built a giant road that navigates through a large section of the map. According to the user, it contains 40 parts and required 84k materials to bring into the game. This is, of course, an impressively large creation that shows off just how multifaceted Death Stranding's suite of tools can be.





Within the comments of the post, the user cites building the sections of the bridge that scale the mountain regions particularly troublesome, while also highlighting that they chose to build roads rather than zip wires as they require fewer materials to upkeep. This impressive construction will no doubt aid in many players journeys as they traverse the world of Death Stranding, especially as the game's roads offer smoother terrain that does less damage to vehicles and Sam's boots.






Death Stranding's online cooperation has come to be one of the most heavily praised features of the game overall, many seeing the idea of players collaborating to achieve success as an innovative way to incorporate social aspects into the title. It also better supports the political and deeper story connotations that Kojima desperately wanted to sew into the title, seeing fans team up to reconnect the game's post-apocalyptic America. Players will no doubt share more insane creations over time, especially seen as they receive likes from other players for aiding them on their journey.




For those not keeping up with Hideo Kojima's most recent gaming adventure, Death Stranding has been somewhat controversial when it comes to critical and audience reception. While many have sung the game's praises in terms of atmosphere, story, and its willingness to try something wholly new, others have found the title to be somewhat boring and overly self-indulgent. It seems as though the game hasn't appealed to everyone, although, its divisive nature has stirred many interesting discussions about what Kojima's newest title is all about. The incorporation of social aspects has without a doubt been one of the more universally loved aspects of his newest title, and as you can see, it's already making a huge impact on how some users play the game.




Death Stranding is out now for PS4 and will launch on PC in Summer 2020.