With Death Stranding 's release right around the corner, Hideo Kojima is beginning to reveal a lot about his new game, including its world, ...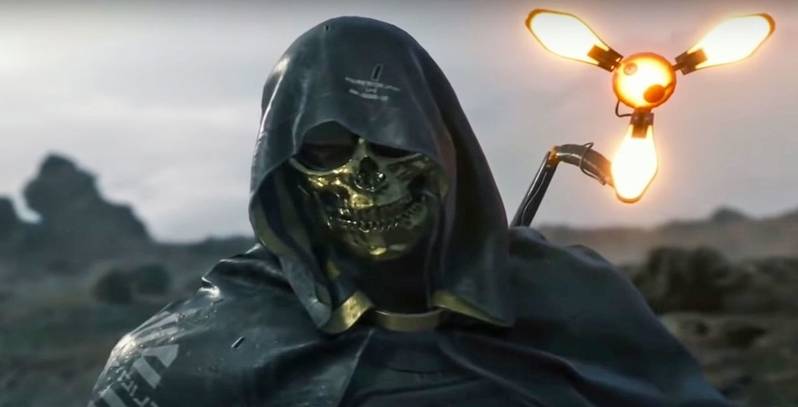 With Death Stranding's release right around the corner, Hideo Kojima is beginning to reveal a lot about his new game, including its world, gameplay, and story. It's shaping up to be an adventure that's vastly different to anything players have experienced before, and luckily, it seems as though their time in this strange post-apocalyptic world will be far from brief.




Speaking to Russian website DTF in a video interview, Kojima was asked how long Death Stranding would take to finish. Although he didn't specify an exact runtime that players could expect going into the game, he did respond by saying "a lot of time." Of course, this is far from a concrete answer, but it does highlight that the game has been designed to provide players with a lengthy experience that will take some time to finish.





This isn't exactly a surprise for a game by Hideo Kojima, whose titles have often had extensive runtimes. Metal Gear Solid 5: The Phantom Pain took roughly 50 hours for average players to finish, while Guns of the Patriots notoriously had a 90-minute cutscene towards the end of the game alone. With Death Stranding featuring a large open-world to traverse with lots of side content and packages to deliver along the way, it seems as though Kojima will yet again deliver a game that keeps players immersed for hours on end.






It's not hard to see what players will be doing with that time either. Over the last few months, Kojima has revealed a lot of the game's new features, including its combat systems, the reveal of a personal room that allows players to joke around as Norman Reedus, and a detailed urination mechanic that sprouts collectible mushrooms. His most recent reveal came only a few days ago, when he shed some light on player choice in the game and how player decisions can greatly affect friendly NPCs.




It seems as though there's a lot more to Death Stranding than meets the eye, and with the runtime seemingly verging on the longer side, we're sure Kojima has a lot more surprises awaiting us when the game hits shelves. We don't have that long to wait either, with the game releasing just next month. If players want to get their hands on the Death Stranding, there are numerous different editions, including a collector's set and a console bundle that comes with an exclusive design and controller.




Death Stranding will launch on November 8 for the PlayStation 4.