The Japanese launch of  Death Stranding has been getting a little rocky after the revelation that it features reviewer cameos...reviewers w...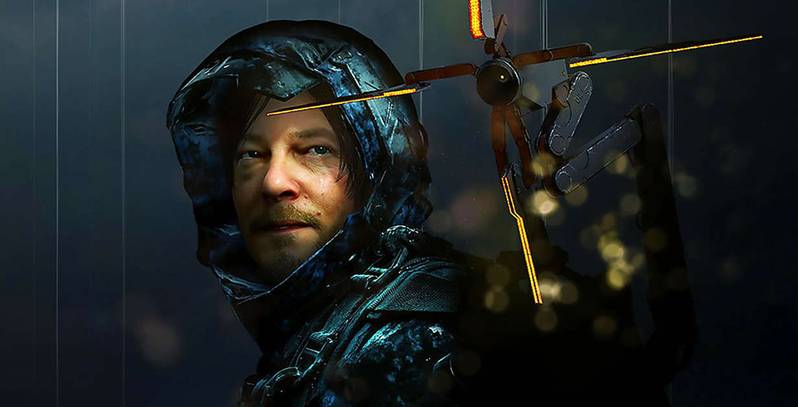 The Japanese launch of Death Stranding has been getting a little rocky after the revelation that it features reviewer cameos...reviewers who have also since published their reviews of the game. The mascot character for Japan's most prominent game magazine Famitsu pops up in Death Stranding, and it's raising some eyebrows among fans.




The post-apocalyptic action game also got a perfect score from Famitsu, which isn't sitting well with people if Japan's 2ch forums are anything to go by. Death Stranding's initial reception was actually more mixed among US reviewers, which creator Hideo Kojima blamed on the American love of shooters - since "shooter" doesn't really fit this game's description.





The controversy began after Japanese fans uncovered Famitsu's in-game cameo, which was intended by Death Stranding developers to be a sort of fun Easter Egg for players. It might have stayed that way, too, if Famitsu hadn't published a review giving the game a perfect 40/40 score; it's an honor that only 26 games have ever received from the publication. Famitsu's former editor-in-chief Hirokazu Hamamura (currently the president of Ebertain, the magazine's publisher) is the one who actually makes the cameo in Death Stranding, and he's listed by name in the game's credits. Hamamura appears in-game as a character called the Collector, whose father was a video game magazine editor in the days before events led to the current world of Death Stranding.






What's more, the Collector actually appears to allude to Death Stranding's review, as he was screenshotted telling Sam (the game's protagonist) that he would "surely get in the Hall of Fame." Games that are awarded a high score from Famitsu are tagged with a phrase that basically translates to "Hall of Famer." Famitsu's official mascot Necky the Fox's likeness is also painted on a rock face in the game; all in all, it's not hard to see why Japanese fans are concerned there's a conflict of interest here. Fans are expressing their discomfort in the 2ch thread, and while many are torn when it comes to Death Stranding itself, the general consensus in this case is that if someone appears in the game they shouldn't publish a review of it too.




That seems like a pretty logical position - cameo in the game or review it (and give it a perfect score), but having it both ways can become problematic. Then again, this isn't even the first time Hamamura has cameoed in a game before Famitsu then gave it a perfect score, so it's unclear if the publication will learn its lesson here, or fans will just have to take some reviews with a grain of salt in the future.




Death Stranding is available now for PS4, with a PC release coming in the summer of 2020.